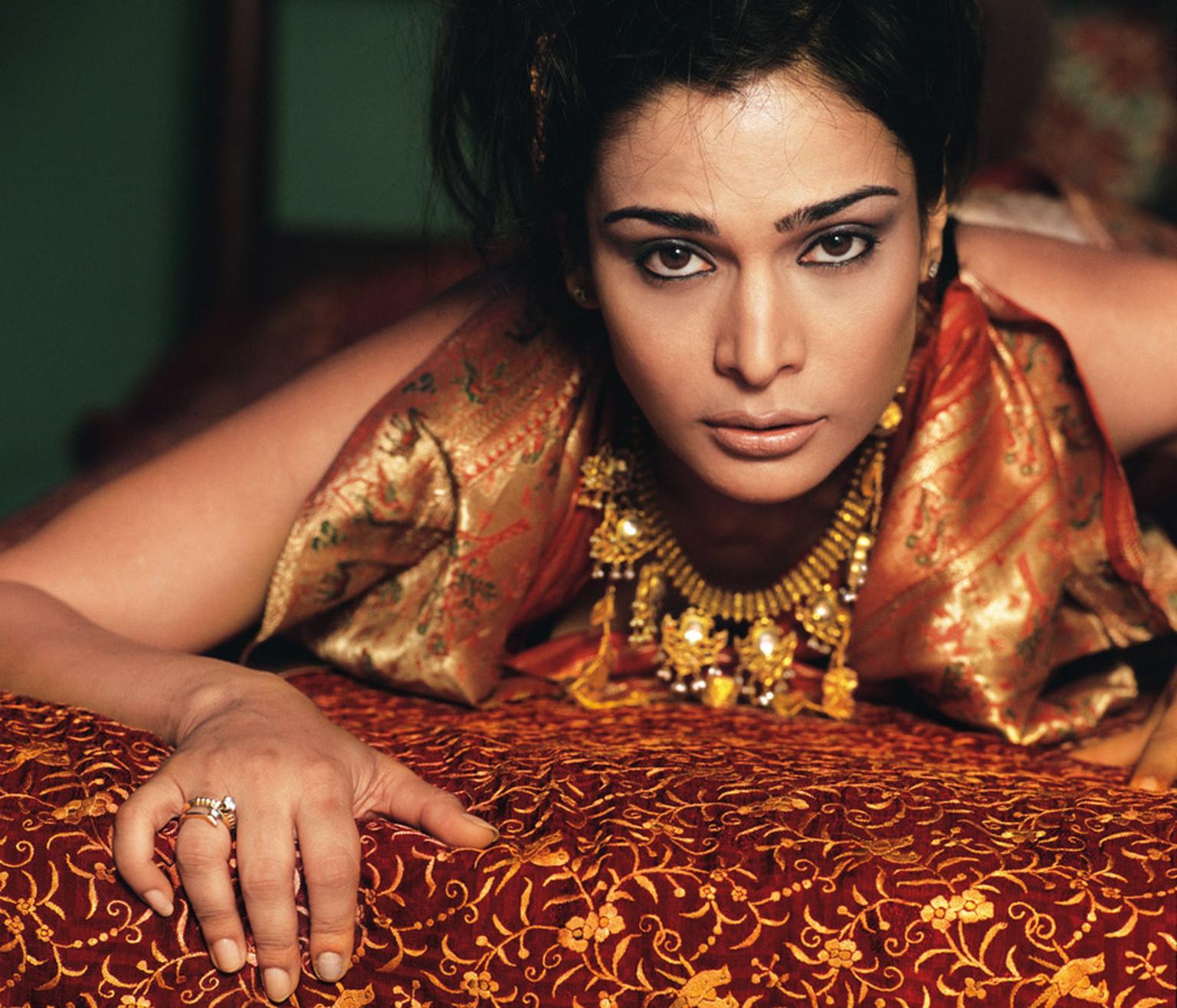 TEXT AND RESEARCH BY PREETA AGARWAL
From Bollywood to Hollywood, it seems some of the most talented and beautiful people in the world are choosing to wear one brand in particular: Amrapali. With a name derived from the famous courtesan in the times of Lord Buddha, it comes as no surprise that people as admired as  Angelina Jolie are seeking the creations of this singular brand of Indian jewellery.
Started in 1978 in Jaipur by two young post graduates of Ancient Indian History and Culture Amrapali is now well recognised as the epitome of handcrafted Indian jewellery. Owners of a great collection of Tribal & Ethnic Silver Mr. Rajesh Ajmera and Mr. Rajiv Arora lay the foundation of their company by collecting old pieces from remote interiors of India. They used elements of Ethnic Indians Jewellery in their designs and revived the traditional methods to incorporate in their pieces, creating a design language distinct to Amrapali. Each one is a handcrafted one-of-a-kind piece destined to be treasured.
The ethos at Amrapali combines scholarly research with a passion of aesthetic beauty- values which have won appreciation and loyalty from customers worldwide. In India itself, Amrapali jewellery has been presented at various fashion shows by leading names such as Tarun Tahiliani, Satya Paul, Ritu Kumar, Hemant Trivedi, Sabyasachi, Kavita Bhartia and Anuradha Vakil. Amrapali has also been designing jewellery for 'Femina Miss India' pageant since 1996. Bollywood film stars like Rekha, Dimple Kapadia, Pooja Bhatt, Konkana Sen Gupta, Vidhya Balan, Madhuri Dixit, Diya Mirza, Sonam Kapoor, Kangana Ranaut and Sonakshi Sinha have frequently been spotted wearing Amrapali creations.
Amrapali was introduced to international market by making its benchmark at a high-end department store Selfridges in London and presently at Harrods. It was the only Indian Jewellery House that was also Official Jewellery Sponsors for the Milan Fashion Week 2003. Today, they have over 25 selling points within India in various formats such as exclusive outlets, shop in shop and showrooms in various famous forts of India. They also have a presence in UK, USA, Sri Lanka, Nigeria and Spain. With such success it comes as no surprise to see that Amrapali has created a fan club, with American businesswoman & socialite Paris Hilton, Queen Latifah, Maharani Padmini Devi and Princess Diya of the Jaipur Royal family, Mr.  & Mrs. Ram Goolam (PM Mauritius), Queen of Bhutan Ashi Wangchuck, Israel President Shimon Peres. Known families like Hermes, Corum, Porche, and Barbie-Muller are also on the list.
Recently in May, Amrapali has been selected for Andrea Palladio International Jewellery Awards instituted by the Fiera di Vicenza. Amrapali is nominated in the category of The Best International Jewelry Brand Collection, with co-founder Rajiv Arora declaring 'This nomination is an important recognition of our design language and world wide appeal, Amrapali is the first Indian Brand to be accepted as truly International'- and with the faces seen here, who are we to argue?
Learn more about Indian jewellery with another article by Preeta Agarwal here.
The owners of Amrapali Jewels themselves: Rajiv-Arora-and-Rajesh-Ajmera.

Dreamgirls star Jennifer Hudson wearing an Amrapali necklace.

British actress Kate Beckinsale in Amrapali jewellery.

Singer songwriter Alicia Keys sporting an Amrapali necklace

The Amrapali earrings worn by Penelope Cruz.

Actress Angelina Jolie in Amrapali hoop earrings. Everything looks great on Angelina, and jewels are no exception. The clean, simple style goes well with her natural look.

Bollywood actress Anushaka Sharma in Amrapali Jewellery.

Oscar winning actress Penelope Cruz in Amrapali earrings

Bollywood actress Deepika Padukone with an Amrapali.

Bollywood actress Nargis Fakhri in Amrapali Jewels.

Bollywood director Kiran Rao in Amrapali Jewellery.

Oscar-winning actress Halle Berry in Amrapali Gold earrings.