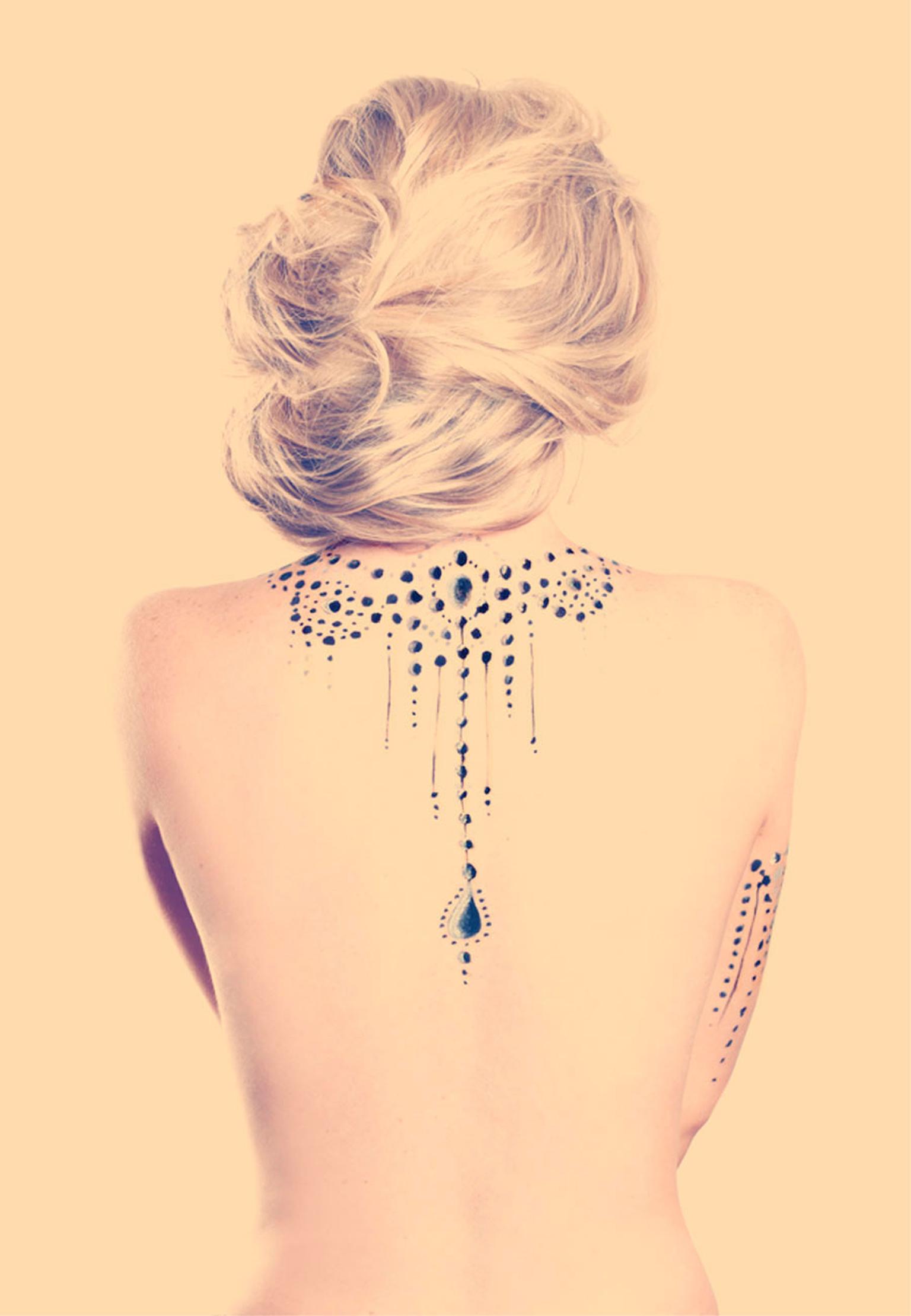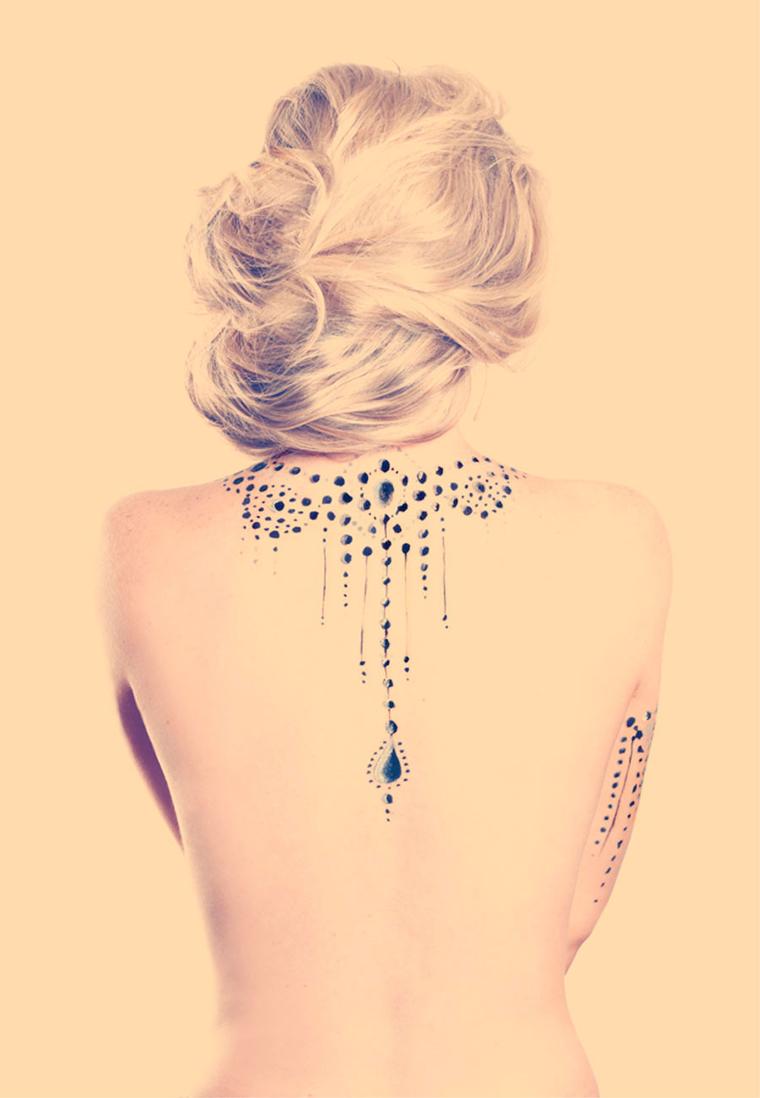 When we dream of jewellery that is truly our own we long for pieces that really are one-of-kind, bespoke, and worn in a way that suits only you. Founded by two illustrators, Madeline Griffiths and Bryony Fripp, In Your Dreams does just that - except this jewellery is body decoration in the truest sense of the idea, and really is individually made each and every time.
Specialising in face and body painting, In Your Dreams literally bring the wildest ideas to life using your very own skin and have worked with the likes of Van Cleef & Arpels. Bryony and Madeline wanted to create a face and body painting company with a difference by bringing their drawing and painting skills and using the body as a new medium. Both felt Illustration was lonely little world at times,and that they needed some thing to get them out and around people, which they missed, and to share their ideas with these very same people. As you can see from the examples here, one can opt for re-creating the feel of physical jewellery itself, right down to the sort of stones you'd like to see adorn your skin, and even the way in which they do. The effect is striking, not quite a tattoo, and not quite the jewels themselves, but something altogether more magical.
This idea of the perfect piece adorning your body in the perfect way is a fascinating one, and it's not surprising to find that they also provide wider ranging possibilities for body painting, so much so that In Your Dreams can be found at all sorts of public and PR events. This year marks what will no doubt be an exciting time for this unique brand of extravagance, as they take to festivals all over the United Kingdom. Starting with the Secret Garden Party in Cambridgeshire, this summer sees In Your Dreams move on to Wilderness, Bestival and Camp Bestival.
Not only that, but at each of these festivals you'll find them in the highly selective Secret Emporium, which selects and curates British designers and places them under one delightful canvas roof in a festival setting. As they say themselves, "Festivals are the ultimate escapism, in your dreams can create the look you may never have the chance to create in every day life". Besides what you see here, there is so much more these two intrepid designers can add to your body, be it embellishing eyes or eyelashes, painting faces, or giving you that piece of jewellery that only you can pull off.
For more information:
In your dreams vintage cameo pendant

In your dreamsVintage lapis lazuli and yellow gold necklace

In your dreams lace and pearl necklace

In your dreams lace and pearl necklace

In your dreams lace and pearl necklace

In your dreams White gold grey labraodorite and diamond necklace

In your dreams White gold grey labraodorite and diamond necklace

In your dreams Front view of black hematite layered necklace

In your dreams White gold grey labraodorite and diamond necklace

In your dreams Vintage lapis lazuli and yellow gold necklace

In your dreams vintage yellow gold pocket watch

In your dreams back view of black hematite layered necklace