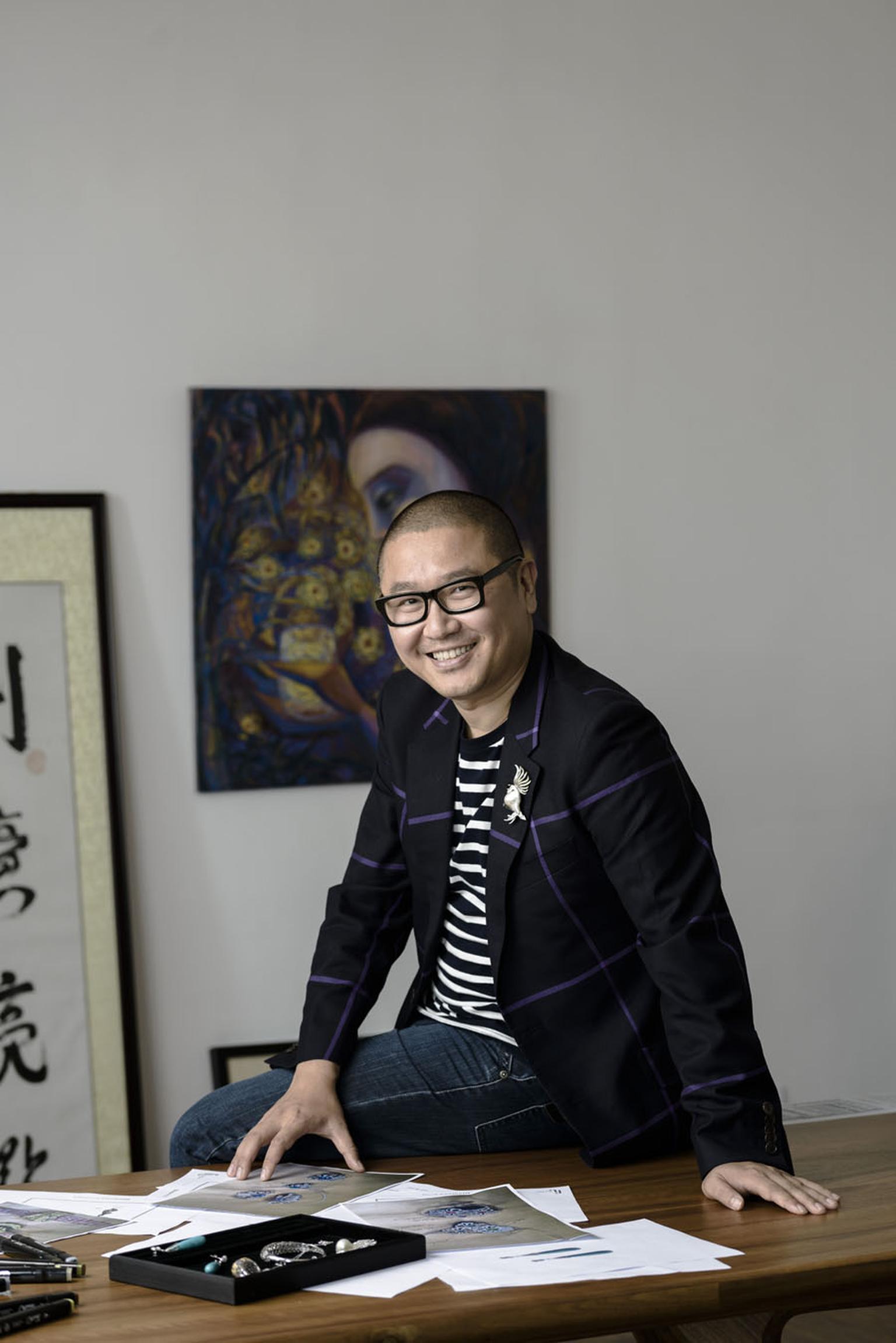 The world's leading diamond producer Rio Tinto has collaborated with five local and international Chinese jewellers to create 13 new fashion jewellery collections. 
The designers - Huang Chao Yan, Aya Kamimura, Wen Wei Tong, Zhong Hua and the internationally acclaimed Fei Liu - were invited by Rio Tinto to create a variety of jewels using its diamonds, which will launch this November in Shanghai. Incorporating design insights from market research and industry trends, the 13 collections have been created specifically with a Chinese consumer in mind. 
Rio Tinto's Chinese customers have traditionally bought only solitaire engagement rings, but recently there has been interest in diamonds designed to be worn every day. The new jewellery collections were created with diamonds from the Argyle Diamond Mine as these smaller diamonds are ideally suited to creating easy-to-wear fashion jewellery. 
The collections mark an exciting new development in the world of luxury jewellery in China and a bold move by Rio Tinto. With a long history of establishing new markets, Rio Tinto has also forged a strategic partnership with China's premier diamond jewellery retailer, Chow Tai Fook, to develop its market in China. Together, they created the Australian Colours collection, which is currently sold in over 1,000 outlets around the country.
Rita Maltez, manager of Rio Tinto's Greater China Representative Office, says: "This initiative brings to life the innovative design talent that is so important as the Chinese market for diamond jewellery continues to develop."
Chow Tai Fook's Australian Colours collection comprises small polished diamonds typical of Rio Tinto's Argyle Diamond Mine.

The Australian Colours collection - created in collaboration with Chinese jeweller Chow Tai Fook - comprises pendants earrings and rings.

Pavé Rio Tino diamonds sparkle in this pretty Chow Tai Fook ring.

The five Chinese designers, Fei Liu, Huang Chao Yan, Aya Kamimura, Wen Wei Tong and Zhong Hua, used Rio Tinto's Argyle diamonds in their collections.

Thirteen different collections have been created using Rio Tinto's Argyle diamonds, with the aim of creating opportunities for diamond purchasing in China beyond the solitaire engagement ring.

The production from Rio Tinto's Argyle Diamond Mine is characterised by smaller, affordable diamonds that are suited to fashion jewellery.

Rio Tinto hopes to develop its growing Chinese market with the 13 new collections by local and international Chinese designers.

Internationally acclaimed jewellery designer Fei Liu is one of 13 designers who has collaborated with Rio Tinto on a jewellery collection for the world's leading diamond producer.