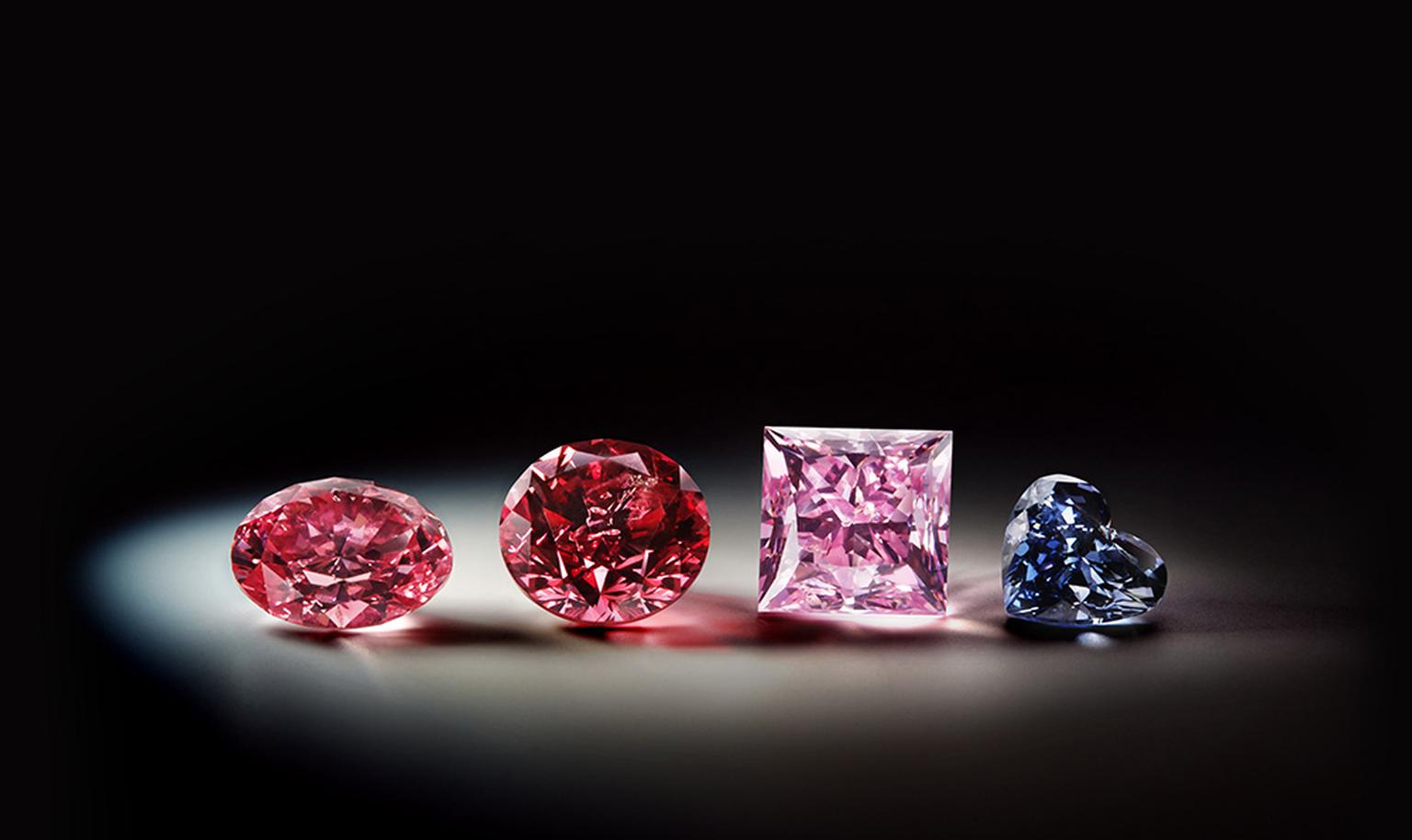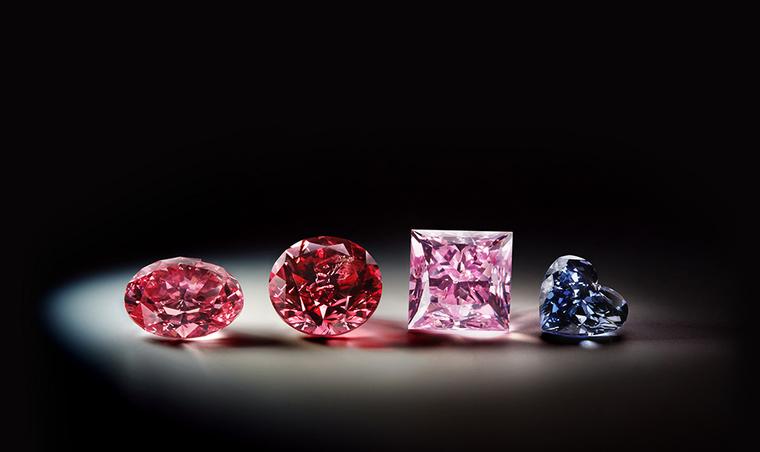 For the first time in five years, the Argyle Pink Diamonds Tender - the world's most exclusive sale of coloured diamonds - is being previewed in Toyko. Potential buyers can view the 64 exceptionally rare gemstones from 31 July-2 August, after which they will travel to Hong Kong and Perth. Bidding closes on 2 October 2013.
Currently on show in the Japanese capital are some exceptional examples of diamonds recently mined from Rio Tinto's Argyle Mine in Western Australia. Among the stand-out gemstones are three Fancy Red diamonds - the pinnacle of value and rarity in the diamond industry - the hero of which is the Argyle Phoenix, a 1.56ct round Fancy Red diamond named in honour of the newly commissioned Argyle underground mine.
Other highlights include a 3.02ct Radiant Fancy Intense Orangy Pink diamond, named the Argyle Imperial - the first diamond to appear at the tender in eight years weighing more than three carats - and an unusual 0.71ct blue heart-shaped diamond called the Argyle Celestial.
"The 2013 Argyle Pink Diamonds Tender comprises 64 diamonds, including 58 pink diamonds, three Fancy Red diamonds and three blue diamonds," explains Josephine Johnson, manager of Argyle Pink Diamonds. "The Japanese market is very important to us. Over the past 20 years it has shown, and continues to show, an unerring demand for pink diamonds." Japan is the largest consumer market for pink diamonds, with customers favouring lighter cherry blossom shades of pink, together with heart-shaped diamonds.
The Argyle Diamond Mine produces more than 90% of the world's pink diamonds, the best examples of which are reserved for the Argyle Pink Diamonds Tender. All 64 stones in the 2013 tender were cut and polished by Rio Tinto's master craftsmen in Western Australia.
The largest Fancy Red diamond ever offered at tender - the Argyle Phoenix (centre), surrounded by two Fancy Red diamonds - is on show in Tokyo as part of the Argyle Pink Diamonds Tender 2013.

Two heart-cut diamonds from the Argyle Pink Diamonds Tenders 2013 in Tokyo: the 0.71ct Argyle Celestial Fancy Dark Gray-Blue diamond (left) and a matching pink diamond heart.

Among the exceptionally rare coloured diamonds on display in Tokyo, Japan, as part of the Argyle Pink Diamonds Tender 2013 are, left to right, the Argyle Aurelia, Argyle Phoenix, Argyle Seraphina and Argyle Celestial dimaonds.