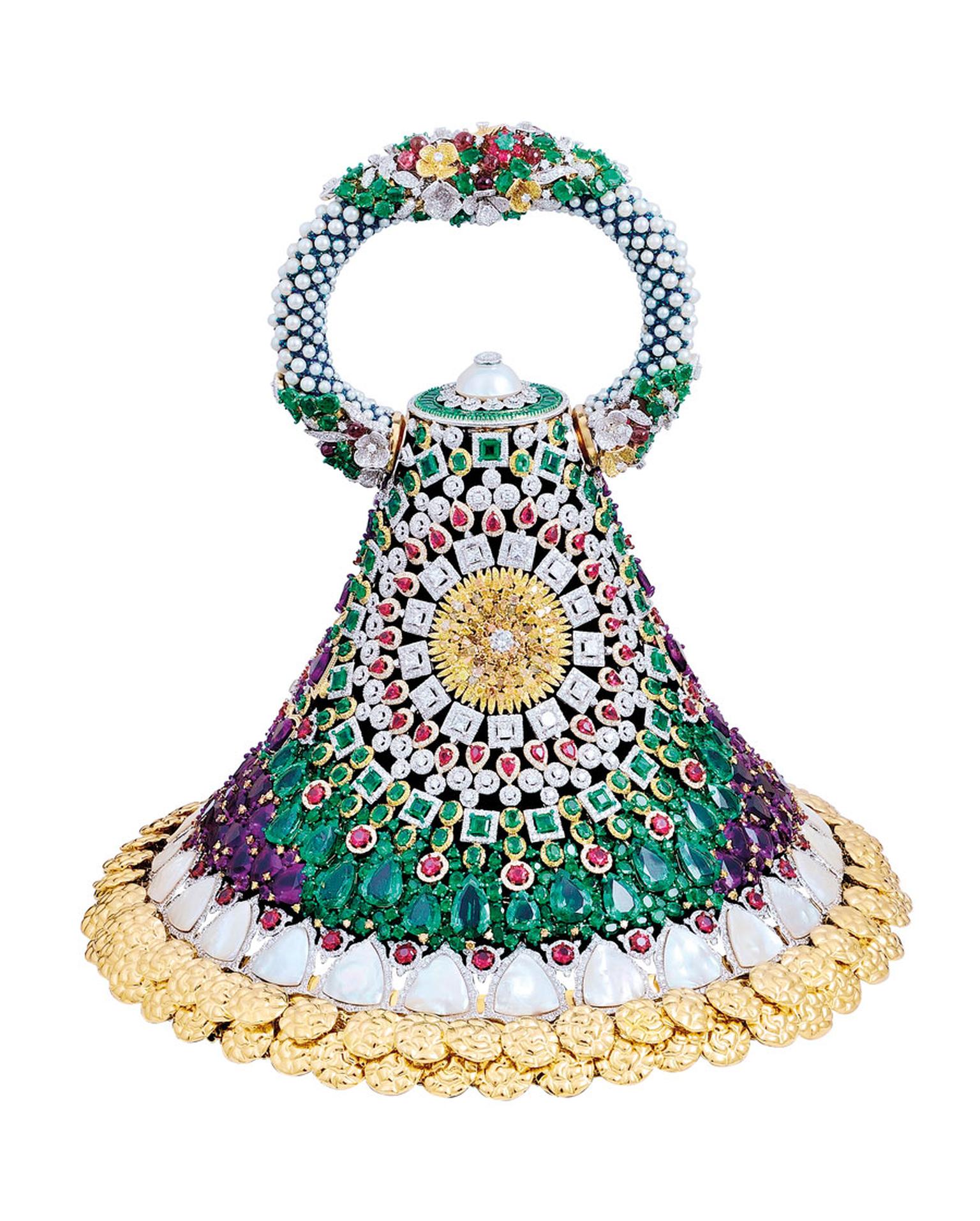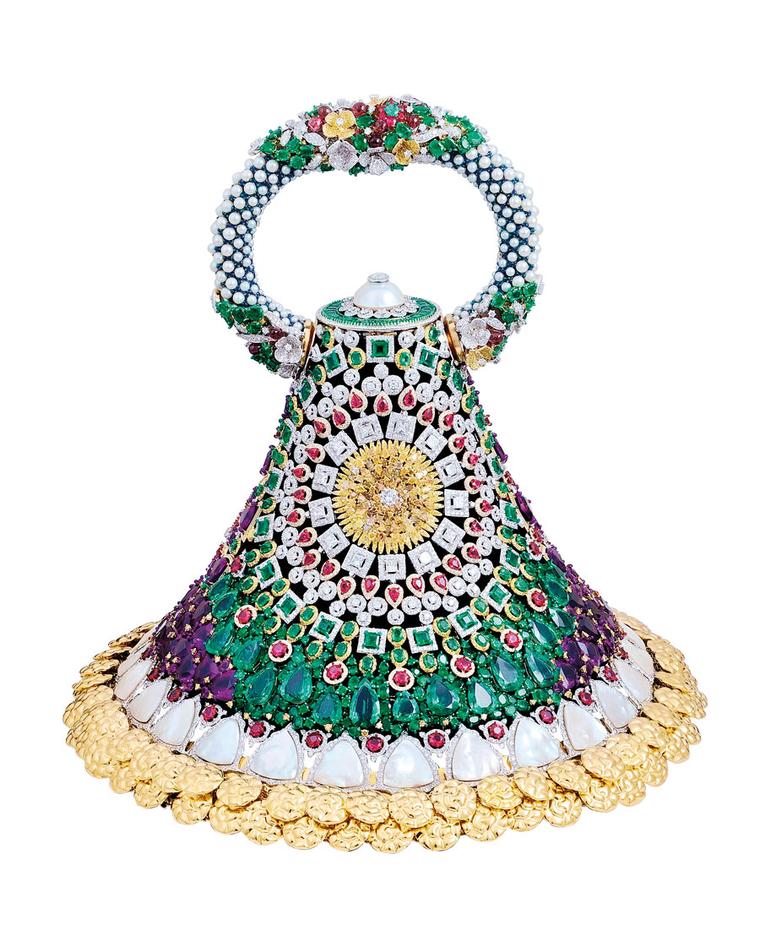 By Preeta Agarwal
Awestruck by the sheer creativity around me, I walk into the Bina Goenka boutique in The Grand Hyatt Plaza, one of the grandest hotels in Mumbai. Magnificent creations shimmer in their display cases, each a masterpiece in its own right, lining the boutique with bright and colourful jewels. The stylish lounge area quickly makes me forget the world outside.
The name Bina Goenka is synonymous with luxury, beauty, craftsmanship and quality. The creative force behind the high-end jewellery brand, Goenka is a successful entrepreneur and socialite, and pioneer on the international jewellery scene. She is the jewellery she designs: difficult to describe; easier to experience.
Goenka meets her clients in the private salon at the back of the boutique - another tastefully designed room, the walls of which are lined with pieces from her latest collection. As we sit down to discuss her jewels, she pulls out countless creations from her safe that make my eyes sparkle.
Goenka is known for the wonderful way in which she combines fluidity, volume and colour in her designs. She tells a story through every piece. Her creativity is not taught or shaped by studies in design or gemology. Rather, it has been honed through practice and experience. She is always innovating, working with unusual techniques and materials, including her current favourite: raw gold with a natural matte finish. A large, round pendant necklace with a raw gold design, set against dark velvet, catches my eye. The patterns Goenka has created using twisted wires are mesmerising.  
White and yellow diamond slices are a recurring theme in many of her recent designs. Pretty butterflies, a flower ring and a tanzanite swan necklace featuring diamond slices, brilliant cut diamonds and a pavé set border make me wonder about the design process behind each of her creations. Unafraid of bold colour combinations, Goenka shows me a Gecko brooch set with a spectacular variety of precious gemstones: white, yellow and pink diamonds; yellow and black diamond slices; square, oval and round emeralds; triangle-cut tanzanites and sapphires; sugarloaf rubellites; red coral and Vietnamese ruby cabochons.
Determined to take my breath away, Goenka shows me two of her most priceless creations - an abstract Ganesha necklace with a black fur collar and an exquisite evening bag made in collaboration with Gemfields, the ethical coloured gemstone producer. Larger than I imagined, the colourful and intricate bag opens with a single tug of one of the triangular gems. It was everything I had dreamt it would be, and more, which sums up all of Goenka's creations.
Inside Bina Goenka's boutique at the prestigious Hotel Grand Hyatt in Mumbai, India.

The Bina Goenka boutique at The Hotel Grand Hyatt, Mumbai.

Bina Goenka gecko brooch set with white diamonds, yellow diamonds and pink diamonds; yellow and black diamond slices; square, oval and round emeralds; triangular and round tanzanites; sapphires; a sugarloaf rubellite; and red coral and Vietnamese ruby cabochons.

Bina Goenka round pendant necklace in raw gold, diamonds and blue velvet.

Bina Goenka butterfly ring with yellow diamond slices, white diamonds and yellow diamonds.

Bina Goenka floral cuff with yellow diamond slices, white diamonds and yellow diamonds.

Bina Goenka swan necklace set with tanzanites, diamond slices and brilliant cut diamonds.

Bina Goenka brooch, with raw gold detailing, set with diamond slices, rubies and emeralds.

Detailed view of Bina Goenka's raw gold and velvet round pendant necklace.

A model wears Goenka's Ganesha necklace - one of the celebrated Indian designer's most precious creations.

Ms Bina Goenka, the woman behind the Bina Goenka brand.

Bina Goenka evening bag, created in collaboration with Gemfields, set with Gemfields Zambian emeralds, Mozambican rubies and Zambian amethysts in yellow gold.