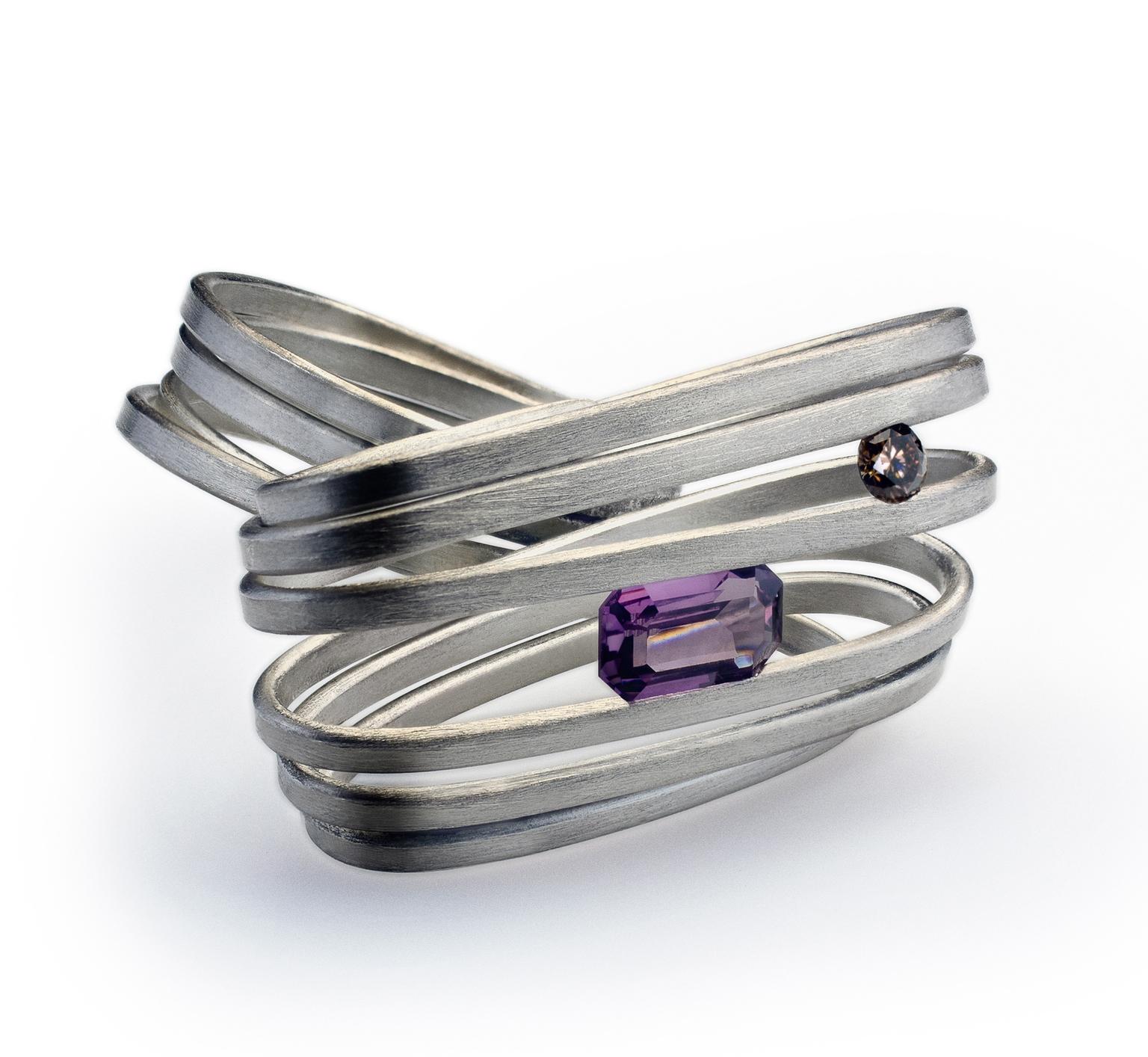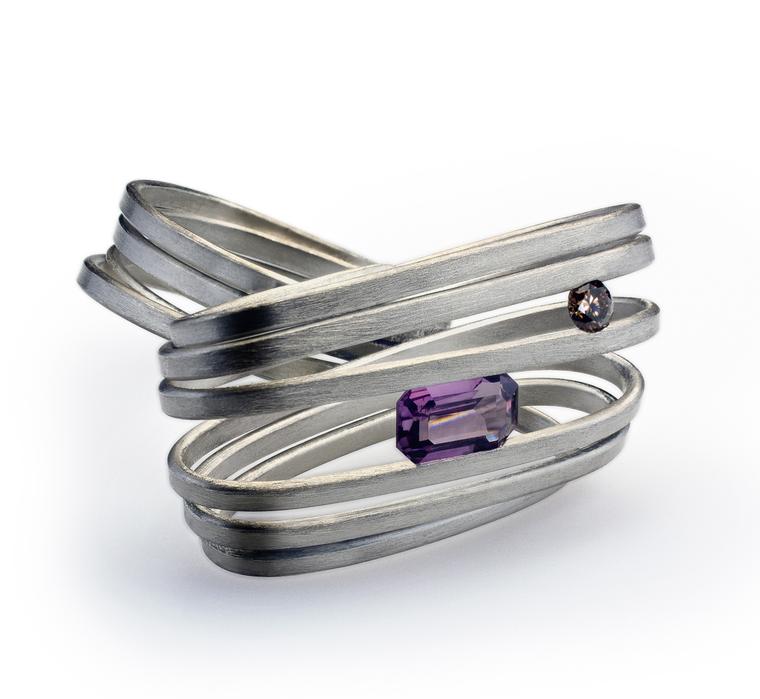 Another milestone for the Fairtrade Foundation and the Alliance for Responsible Mining as Fairtrade and Fairmined platinum makes its very first appearance in jewels created by Cox & Power of London. The platinum used to make these jewels is from the first one kilo batch sold through Fairtrade licensee Vipa Design Ltd. More jewellers are expected to be launching their own Fairtrade and Fairmined platinum jewellery pieces. With such a small amount of it in existence, the appeal of this squeaky clean metal is obvious and the ideal choice for those wanting to wear jewels that are beautiful through and through and particularly for engagement and wedding rings. 
The platinum comes from the Oro Verde Corporation in Colombia and is in fact a by-product their existing Fairtrade and Fairmined gold (read more here and see video here) launched in London's Hatton Garden in February last year. The platinum is panned from the sediment that remains from the gold extraction process using labour-intensive techniques. The work is carried out by 112 disadvantaged indigenous mining families from this pioneering mining corporation. These miners earn an additional Fairtrade and Fairmined Ecological Premium from their socially and environmentally responsible methods to support their families and to drive social progress.
Cox & Power, the Marylebone jewellers who have made this landmark colleciton of jewels are based in Marylebone and will have the jewels in store just in time for Christmas. In keeping with the spirit of transparency and fair play, the Seascape ring and earrings in Fairtrade and Fairmined Ecological platinum are adorned with ethically sourced Tanzanian spinels and fancy coloured diamonds. 
And when you buy a jewel with the Fairmined mark, a registered trademark of the Alliance for Responsible Mining, you can be sure that the platinum has been mined, processed and traded in a fair and responsible manner. This means that the miners' organisations are empowered by gaining bargaining power with traders, a fairer return for their platinum and greater control over the jewellery supply chain. 
The mine where this platinum comes from is in the Chocó bioregion in South America that is one of the most culturally rich and biologically diverse ecosystems in the world. The Afro-Colombian communities that live there employ traditional mining techniques to process metals and do not use mercury or cyanide. Care is taken to restore vegetation after mining to encourage full recovery of the forest terrain. With such laudable credentials, it looks like there is a chance that Fairtrade and Fairmined platinum could be bring a lot of happiness to many people, and not just the lucky person who receives the jewel. 
Cox & Power's Seascape earrings made with Fairtrade and Fairmined Fairtrade and Fairmined Ecological platinum with ethically sourced Tanzanian spinels and fancy coloured diamonds

Panning for Fairtrade and Fairmined platinum in Colombia in banked trenches to avoid soil erosion. Image courtesy of Fairtrade.

Cox & Power's Seascape rings made with Fairtrade and Fairmined Fairtrade and Fairmined Ecological platinum with ethically sourced Tanzanian spinels and fancy coloured diamonds