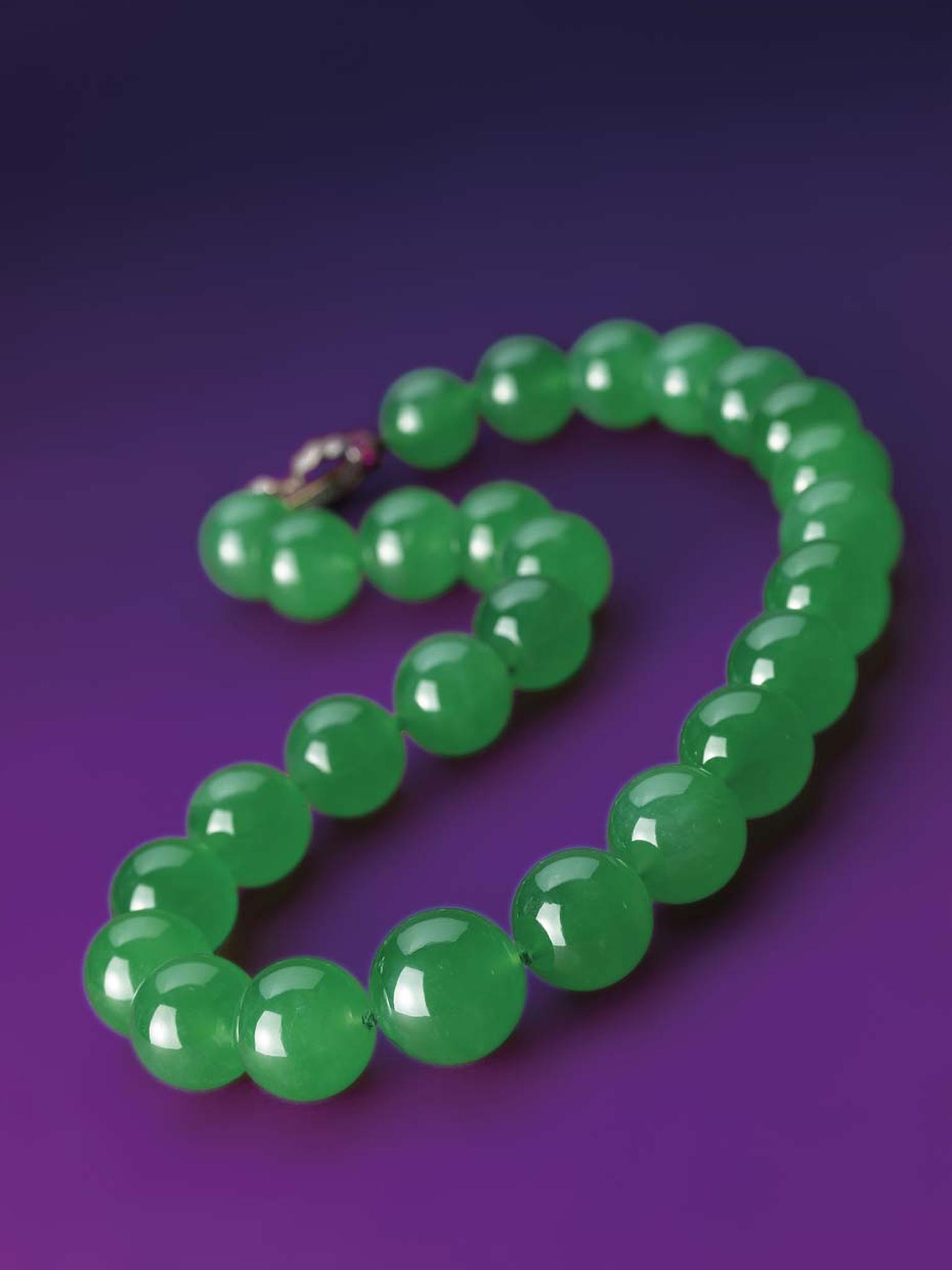 The Hutton-Mdivani jadeite necklace may have stolen the spotlight at Sotheby's Hong Kong Spring Sale, but two other lots also broke world records at the auction, which fetched a total of US$106.6 million.
A 29.62 carat oval Burmese ruby and diamond ring, mounted by Cartier, sold for US$7,338,462, making it the most expensive ruby ever sold at auction and most likely in the world.
The Red Emperor, a Burmese ruby and diamond necklace set with 60 Pigeon's Blood rubies, totalling 104.51 carats, achieved US$9,923,077, setting a new world record for a ruby and diamond necklace. It formed part of the so-called Magnificent Trio along with the Hutton- Mdivani necklace and an 85.33 carats DIF diamond necklace.
Private collectors bought both of the record-breaking ruby jewels.
In an auction that was nothing short of a feast for jewellery connoisseurs, other notable highlights included a 102.61 carat royal blue sapphire and diamond necklace. Completely free of heat treatment and virtually inclusion-free, necklace was expected to fetch between US$2.8- 3.8 million, but sold for US$4,179487.
A 20.04 carat cushion-shaped Kashmir sapphire and diamond ring also surpassed its estimated top price of US$2.19 million, going under the hammer for US$2.6 million.
Mentioned in this article: