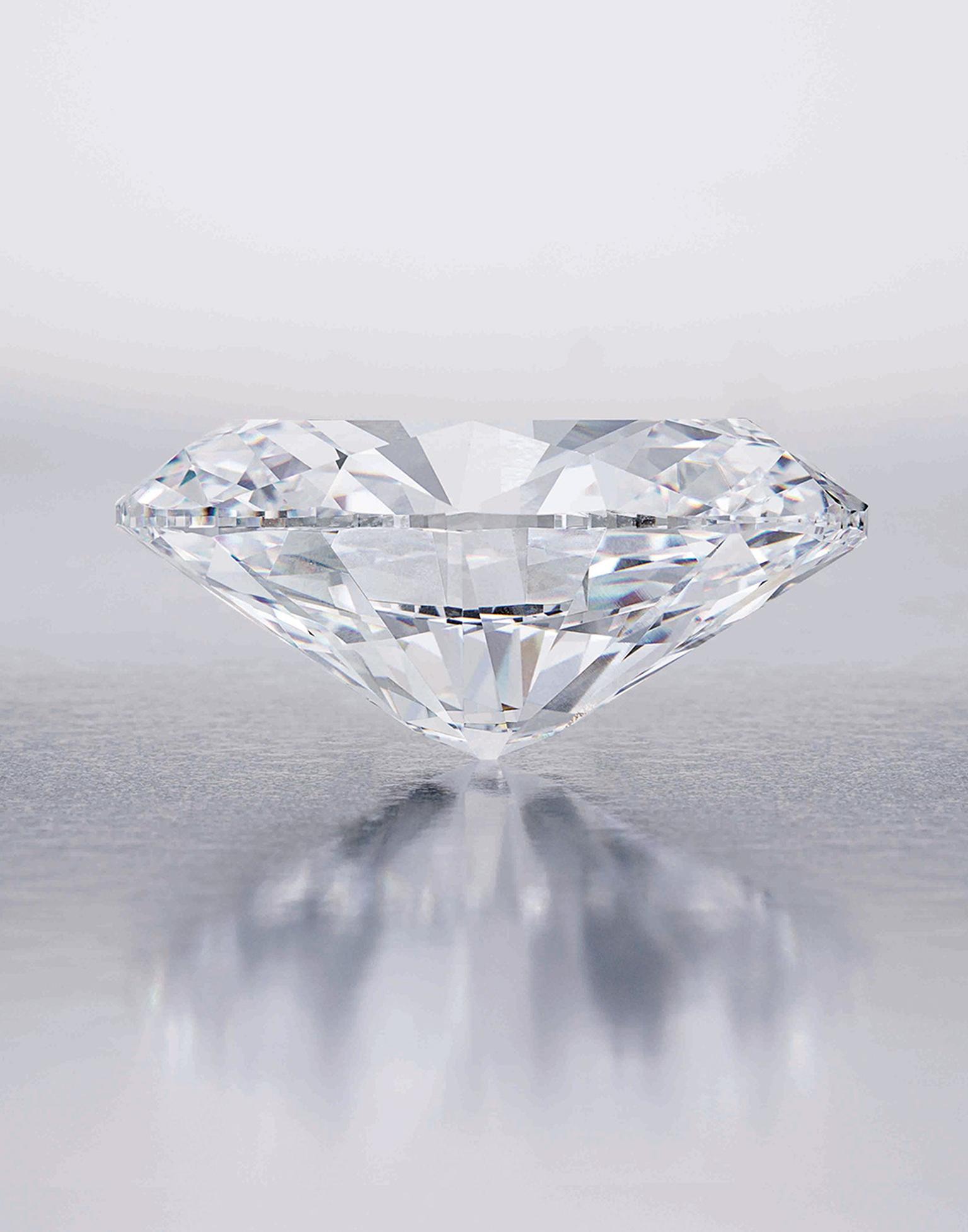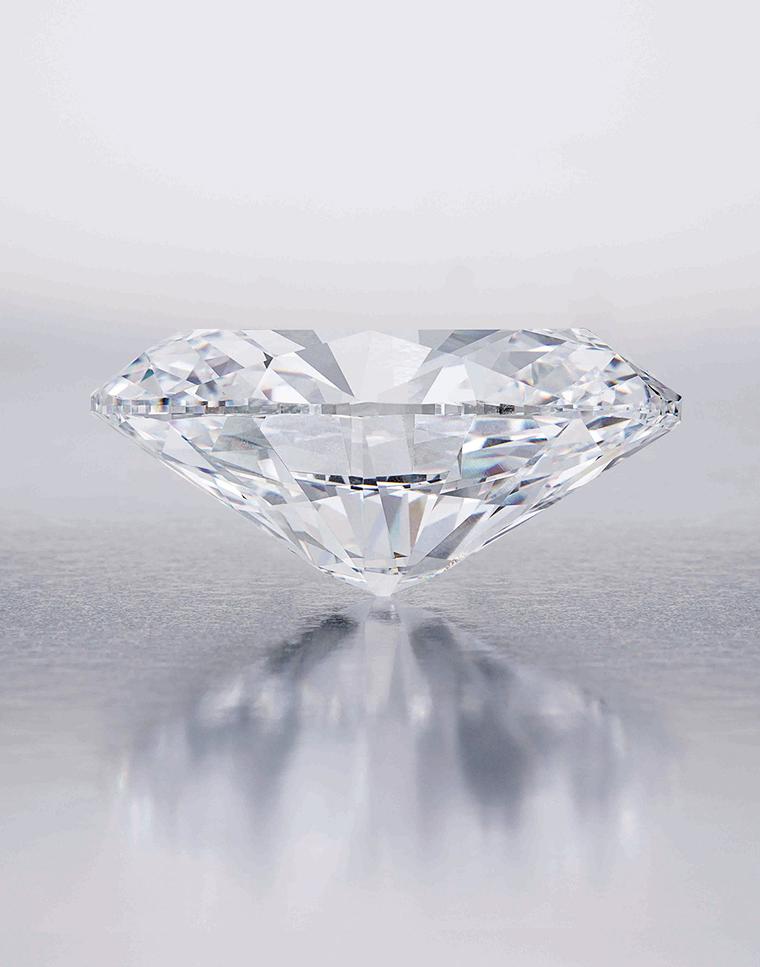 As if the news of Sotheby's selling the biggest Round Fancy Vivid Blue diamond ever graded by the GIA in Hong Kong this autumn wasn't exciting enough, the international auction house has announced that it will be joined by the largest D colour, Flawless diamond ever to go under the hammer.
The record-breaking highlight of Sotheby's Magnificent Jewels and Jadeite Autumn Sale on 7 October 2013, the 118.28ct, D Colour, Flawless, Type IIA Magnificent Oval diamond is estimated to achieve HK$220-280 million (US$28-35 million) - in excess of the current highest price ever paid for any white diamond at auction. Joining the noble ranks of only four white diamonds of this quality over 100ct to have appeared at auction, it is almost 20% larger than the 101.84ct 'Mouwad Splendour' diamond, which went under the hammer at Sotheby's in 1990 and has, until now, held the auction record for the largest white diamond ever sold.
The Magnificent Jewels and Jadeite Autumn Sale marks Sotheby's 40th anniversary in Asia, and it is therefore fitting that this diamond will make history in the Orient. The previous four diamonds of more than 100ct were sold in Geneva salerooms, while the Magnificent Oval Diamond will be the first D colour diamond of this size ever to appear at auction in Asia.
Discovered in 2011 in the deep mines of Southern Africa, the Magnificent Oval diamond was extracted from the earth as a 229ct rough. It took months of meticulous work to achieve the resulting polish and symmetry, both of which are excellent.
Of its significance, Quek Chin Yeow of Sotheby's International Jewellery Division, Asia, says: "Apart from its stunning size of 118.28ct, the stone is also absolutely faultless and unbelievably beautiful. It therefore is a fitting offering in celebration of Sotheby's 40th anniversary in Asia."
David Bennett, Chairman of Europe & the Middle East, Sotheby's International Jewellery Division, continues: "Sotheby's experience with diamonds of this size and quality is unparalleled. Over the course of the last 25 years, I have had the privilege of selling three perfect D colour stones weighing over 100ct, each with its own distinct personality and presence. The present oval diamond is no exception - not only is it the largest and grandest by a significant margin, it also is the most regal and proud of this elite group."