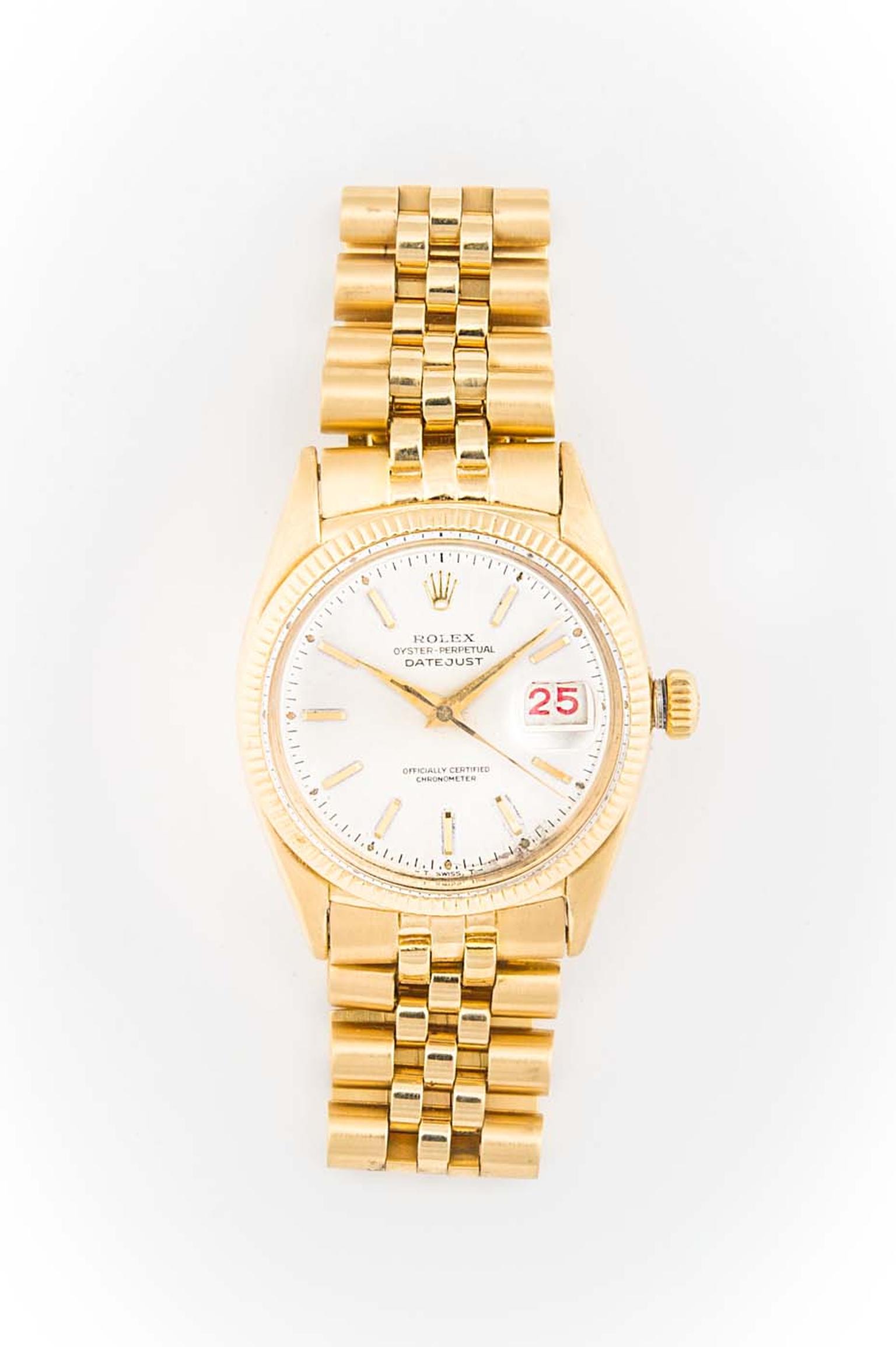 A historic Rolex watch that belonged to US President Dwight D Eisenhower is expected to fetch US$1 million when it goes up for auction later this year.
The gold wristwatch was the 150,000th Officially Certified Chronometer to emerge from the Rolex manufacture. It was given to Eisenhower in 1951 to commemorate his role in the Second World War, where he served as a five-star general. Watch number 100,000 had previously been presented to Winston Churchill for his war efforts.
The president regularly sported the Rolex Datejust watch during his two terms in the White House, and it also appeared in official portraits, including one on the cover of Life magazine in 1952. Engraved with his initials 'DDE' on the caseback and on the clasp of the gold bracelet, the watch has stirred up the passion of Rolex fans and collectors worldwide.
After his death in 1969, Eisenhower bestowed the watch to his personal valet, Sgt. John Moaney. The pair had served together in Europe prior to Eisenhower's presidency and struck up a long-lasting friendship. In fact, Moaney and his wife Delores, who was also the president's personal cook, lived at the Eisenhowers' farm in Gettysburg, Pennsylvania, in later years.
Following Moaney's death around 30 years ago, Delores sold the watch to Raleigh DeGeer Amyx. A former FBI messenger, Amyx had an avid interest in American history, which was fuelled by his interactions with people who had worked at the White House in various capacities, from housekeepers and butlers to Secret Service Agents and groundskeepers.
The Rolex watch is one of a number of pieces with historical significance collected by Amyx that will go on sale at a live online auction held by RR Auction in Boston, Massachusetts. Other items on the block include Eisenhower's World War II brown leather flying jacket, a top hat, a wool cape and a walnut cane, and the bidding is open from 11-17 September.