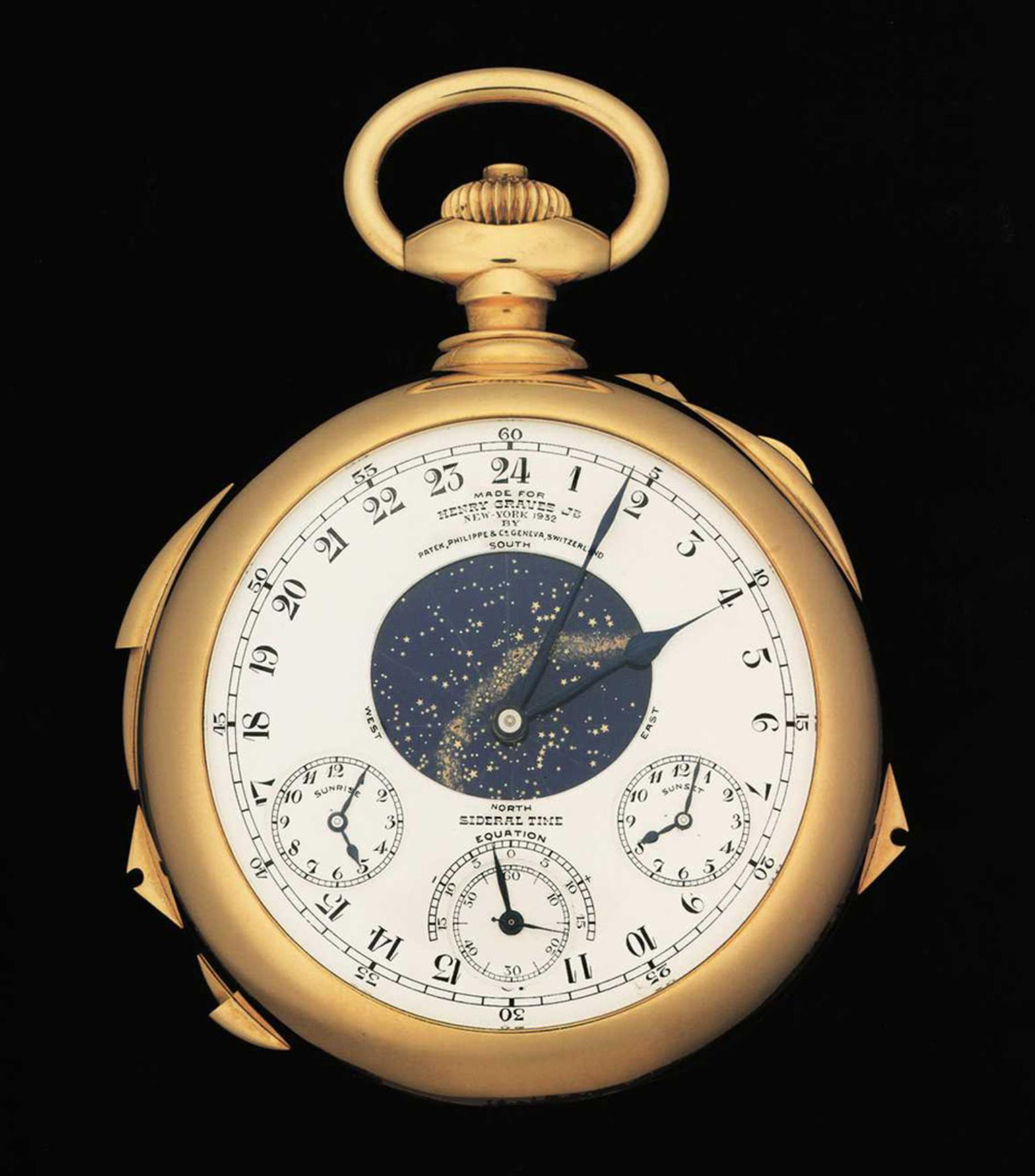 The most famous and coveted watch in the world will go on sale at Sotheby's Geneva this autumn, 15 years after it was sold for a record-breaking sum of $11 million.
Known as the 'Mona Lisa' or 'Holy Grail' of watches, the Henry Graves Supercomplication is a masterpiece of horology with no fewer than 24 complications. High praise indeed, but as the most complicated watch ever constructed by hand in its day, it epitomises the fusion of science with splendour and craftsmanship.
Created by Patek Philippe in 1933 for New York magnate Henry Graves, the supercomplication was born of Graves' desire to outdo the Grande Complication pocketwatch of American auto maker James Ward Packard.
The Graves Supercomplication is expected to fetch more than CHF 15 million when it goes under the hammer at Sotheby's Geneva sale of Important Watches on 14 November 2014. Fittingly, the watch's return to the market coincides with the Swiss watchmaker's 175th anniversary celebrations.
Tim Bourne, Sotheby's Worldwide Head of Watches, and Daryn Schnipper, Chairman of Sotheby's Watch Division, said: "The list of superlatives which can be attached to this icon of the 20th century is truly extraordinary. Indisputably the 'Holy Grail' of watches, the Henry Graves Supercomplication combines the Renaissance ideal of the unity of beauty and craftsmanship with the apogee of science. Our offering of this horological work of art in 1999 was unquestionably the highlight of our professional careers and set a world record which has held until today. We are extremely privileged to be offering it once again."