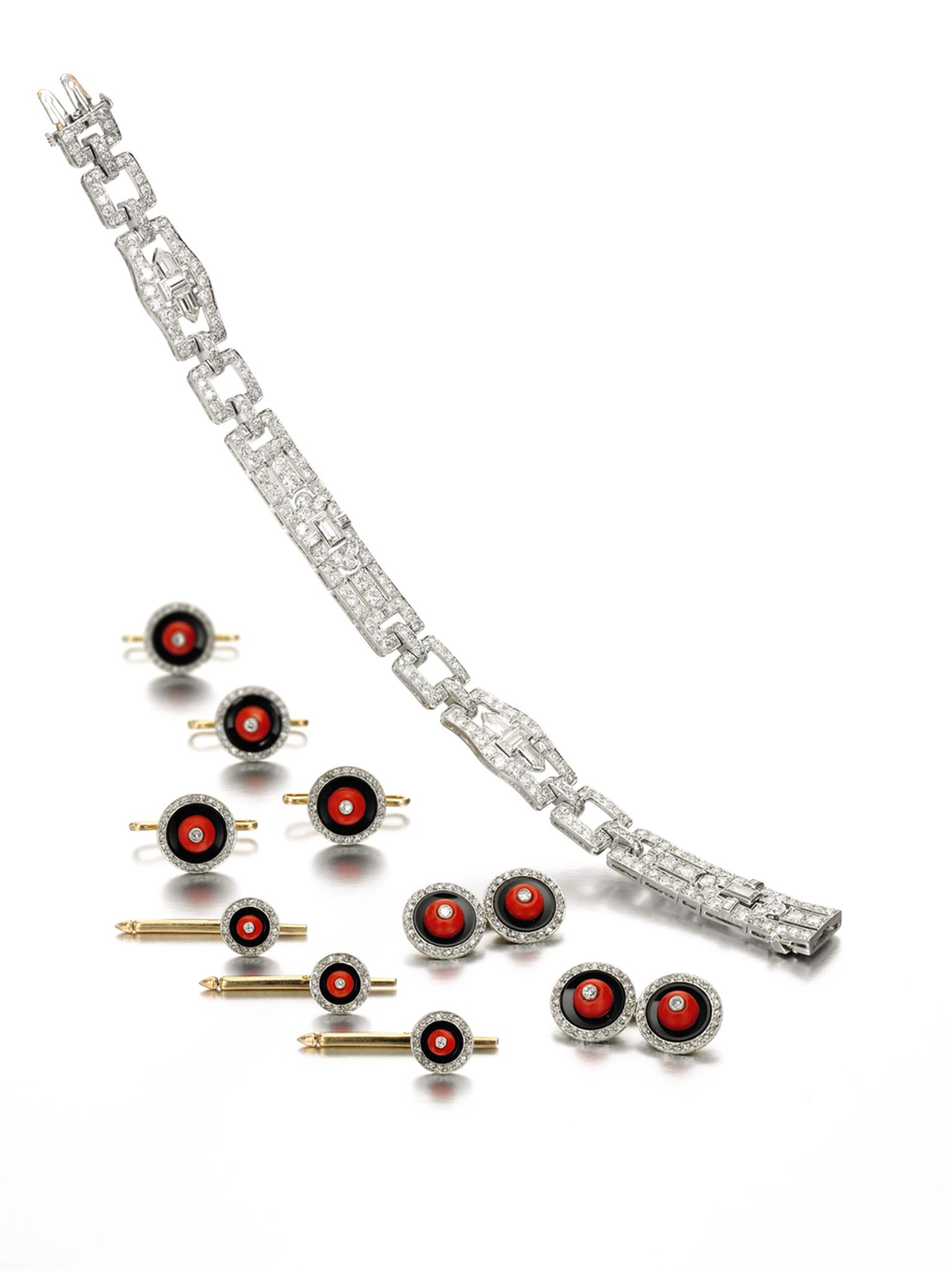 By Åse Anderson
If you have any old and unwanted jewellery stashed away at home, consider having it valued to find out whether you are sitting on a treasure trove that could be sold through auction.
Figures from auction house Bonhams suggest that at least £50 million worth of jewellery is gathering dust in homes around Britain because the owners have forgotten about the jewels or no longer want to wear them. The auction house estimates that £9.5 million worth of unwanted jewellery is hidden away in the London area alone.
Selling jewels at auction can be lucrative as investors are increasingly choosing tangible commodities such as diamonds, gemstones and historically significant jewels over stocks and bonds.
"Many clients tell us they had simply forgotten about a piece of jewellery that might have been handed down to them when an elderly relative passed away," says Jean Ghika, head of jewellery in the UK and Europe at Bonhams. "A lot of them have no idea just how valuable these pieces could be."
Forgotten jewels that have been unearthed and sold at Bonhams for impressive sums include a Cartier brooch that had been languishing on top of a wardrobe before going under the hammer for £97,250, as well as a pair of 1920s' pearl and diamond earrings that sold for £157,250 after being brought to the auction house in a carrier bag. If that's not enough to send you rifling through your jewellery box and bedside drawers for forgotten treasures, read on to find out how the auction process works.
Step one is to have the item valued by one or several auction houses to establish whether it is worth parting with. This can be done in person or sometimes online if it is the type of item that the auction house frequently encounters.
Once a valuation has been given, the consignment process - whereby the auction house agrees to sell your goods for a fee, usually a percentage of the final price - can begin.
Christie's valuation specialists hold "Valuation Days" for watches and jewellery in locations all over the world, where consignors can make an appointment to discuss selling their items. A full travel itinerary is available on the Christie's website, where you can also find answers to other consignment questions.
Sotheby's also has multilingual specialists based in more than 70 cities around the world to help guide potential sellers through the consignment process.
Auction houses will advise on which auction is most suitable for your jewellery and may even suggest that your item is sold overseas through one of its international salesrooms if the demand is likely to be greater in a different country.
Pre-sale estimates are intended as a guide for prospective buyers, and while the jewels that hit the headlines tend to sell for more than was initially estimated, do bear in mind that many items also sell for less than their pre-sale estimate.
If you decide to sell a jewel at auction it will be given an undisclosed reserve price, set at or below the low estimate, which represents the minimum price agreed between the consignor and the auction house. The consignor will also pay commission to the auction house, which again is agreed in advance and deducted from the final hammer price. If an item doesn't sell, a minimum charge is usually applied, although the consignor may opt to try and sell at a different auction.