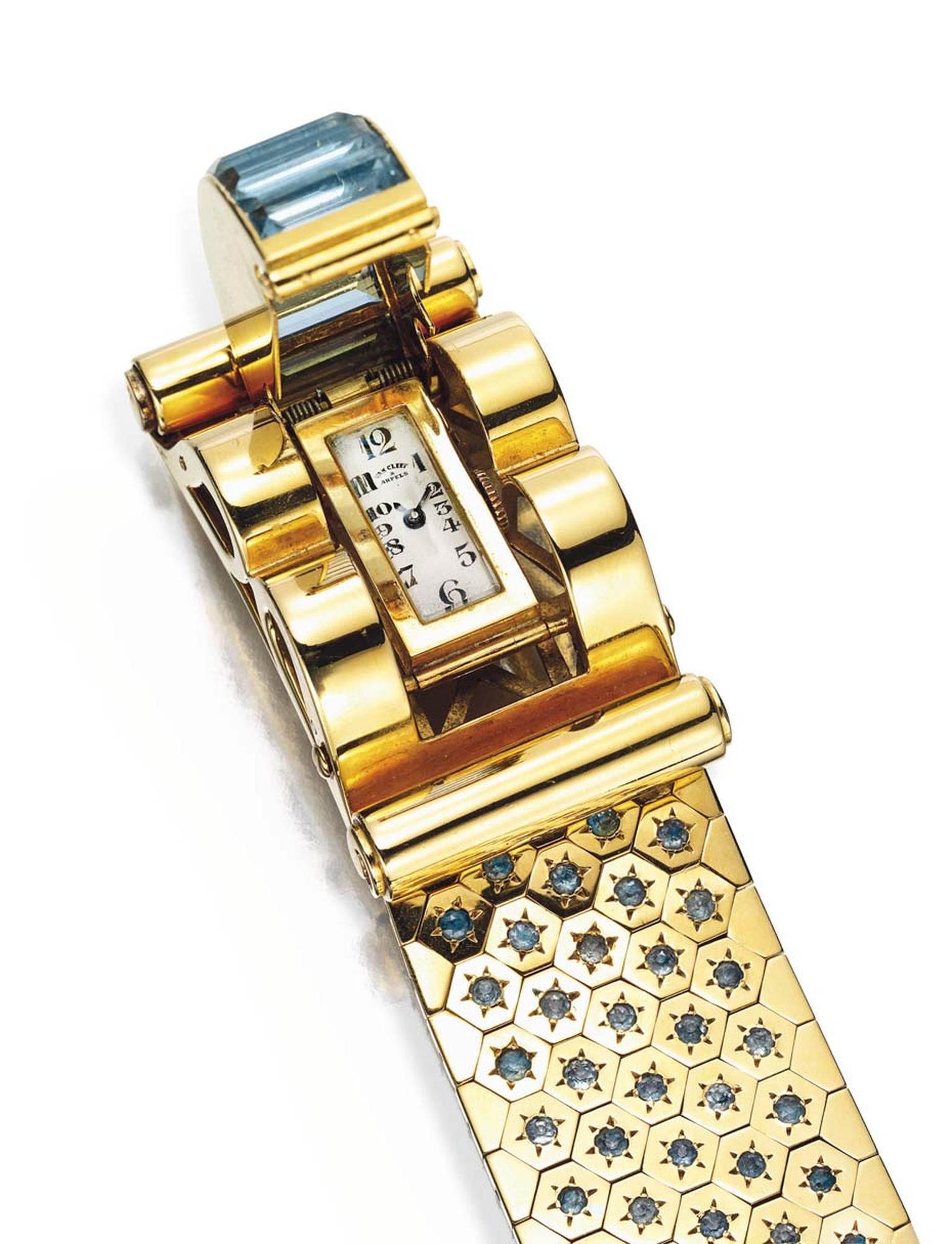 Christie's New York will kick off the fall season with an auction of 350 Important Jewels on 22 October, led by a stunning diamond necklace.
Weighing in at a hefty 81.38 carats, the rectangular-cut, potentially Internally Flawless diamond is expected to fetch between US$2.8-3.5 million.
Collectors' thirst for high-quality diamonds shows no sign of abating and Christie's is also presenting an impressive line-up of both colored and colorless diamonds.
From a pear-shaped Fancy Intense green diamond to a 36.09 carat cushion-cut yellow diamond, there will be plenty of gems to sate buyers' appetites. The white diamonds on offer include a 10.03 carat rectangular-cut D color Internally Flawless diamond and, topping the bill in terms of size, a 101.36 carat cushion-cut diamond with a pre-sale estimate of $4.25-6.25 million.
Taking place on 22 October 2014, the auction will be accompanied by an online-only sale of Brilliant Jewels on Christie's website from 15-28 October. In total the sale is expected to achieve more than $30 million.
Plenty of signed jewels will also go under the hammer as Christie's New York presents over 130 iconic creations by revered maisons such as Cartier and Van Cleef & Arpels. A Cartier panther ring featuring emeralds, diamonds and onyx deserves a special mention, as does a retro aquamarine and gold Ludo Hexagone bracelet by Van Cleef & Arpels.
The Important Jewels auction will also feature jewelry belonging to animal rights advocate Laura Thorn, the great granddaughter of John D. Rockefeller Jr.
So far 2014 has been a great year for Christie's, which is celebrating 20 years as a leader in the jewelry auction market. The first half of the year saw the International Jewelry department set eight new world auction records and reach its highest ever half-year result at $362 million.
Rahul Kadakia, international head of Christie's Jewelry, says: "We are excited to begin our fall jewelry season with this promising sale of Important Jewels on 22 October at Christie's New York. From an impressive cushion-shaped diamond over 100 carats to a chic multi-strand moonstone bead necklace by Tiffany & Co, the sale has a jewel for everyone."