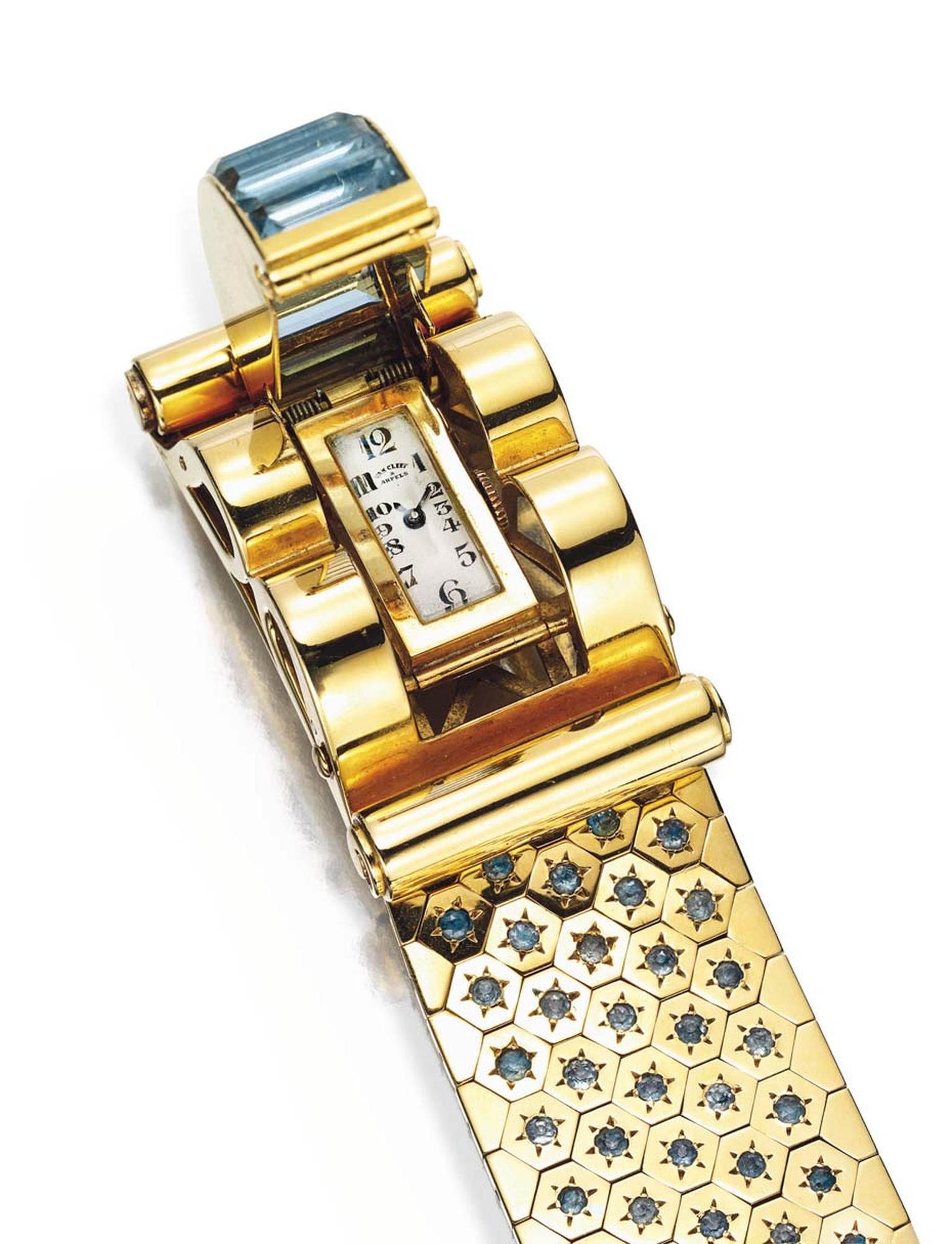 Christie's New York began the fall season with an auction of 350 Important Jewels on 22 October, led by a stunning diamond necklace. Rahul Kadakia, International Head of Christie's Jewelry, commented: "Fine quality colorless diamonds achieved strong prices with international bidding. Collectors also bid competitively for natural pearls and special jeweled objects such as the Art Deco fish bowl clock, by Black, Starr, and Frost which realized $137,000 against a pre-sale estimate of $15,000. We look forward to continuing our season in Geneva on November 11 where our Magnificent Jewels auction will offer for sale the Blue Belle of Asia sapphire weighing 392 carats."
Weighing in at a hefty 81.38 carats, the rectangular-cut, potentially Internally Flawless diamond sold for US$3,189,00 just within the parameters it was expected to fetch set between US$2.8-3.5 million. Topping the bill in terms of size, a 101.36 carat cushion-cut diamond with a pre-sale estimate of $4.25-6.25 million sold for US$4,981,000.
Plenty of signed jewels were on sale with over 130 iconic creations by sought after brands such as Cartier and Van Cleef & Arpels. A Cartier panther ring featuring emeralds, diamonds and onyx sold for US$112,500, while an aquamarine and gold Ludo Hexagone bracelet watch by Van Cleef & Arpels sold for $68,750.
The Important Jewels auction also featured jewelry belonging to animal rights advocate Laura Thorn, the great granddaughter of John D. Rockefeller Jr.