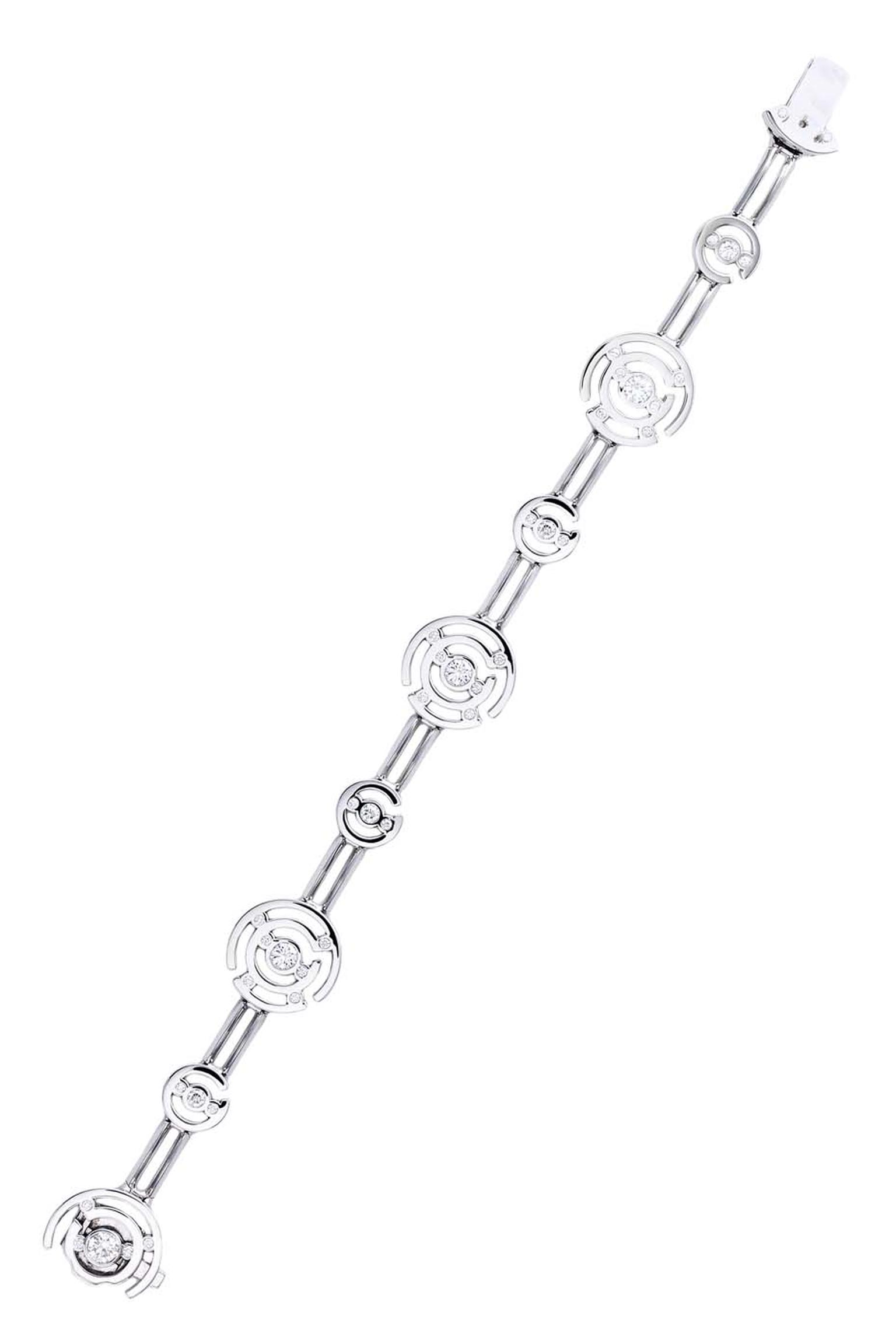 In an unprecedented move for a company that has been making jewellery since 1798, the Boodles Maze collection will launch on 1 September not in store as is traditional, but online through Boodles' website. It is the first time that customers will be able to view and purchase the pieces online before they're rolled out into the brand's stores in October.
Maze is the latest addition to Boodles' 'Icon' range and, following in the footsteps of the popular Raindance and Blossom, it is perfect for everyday wear. Taking a bird's-eye view of the maze, the contemporary design echoes the intriguing pathways that have puzzled and entertained generations ever since Daedalus built a cunning labyrinth to contain the mythical Minotaur. Perhaps the wearer is sending out a signal, challenging her suitor to find the path to her heart, to discover the hidden treasure despite the evident obstacles. For all the emotions, cultural references and intrigue that this form evokes, its Zen-like simplicity shines out.
The minimalist design recreates the hedges or walls of a maze in lustrous gold and punctuates each pathway with a white diamond. The concentric circles that emanate from the large central diamond lend the bold and graphic collection a sensuous, feminine appeal and an invitation to lose yourself in its world.
Available in rose or white gold, the Maze collection encompasses rings, pendants and earrings.
Mentioned in this article: