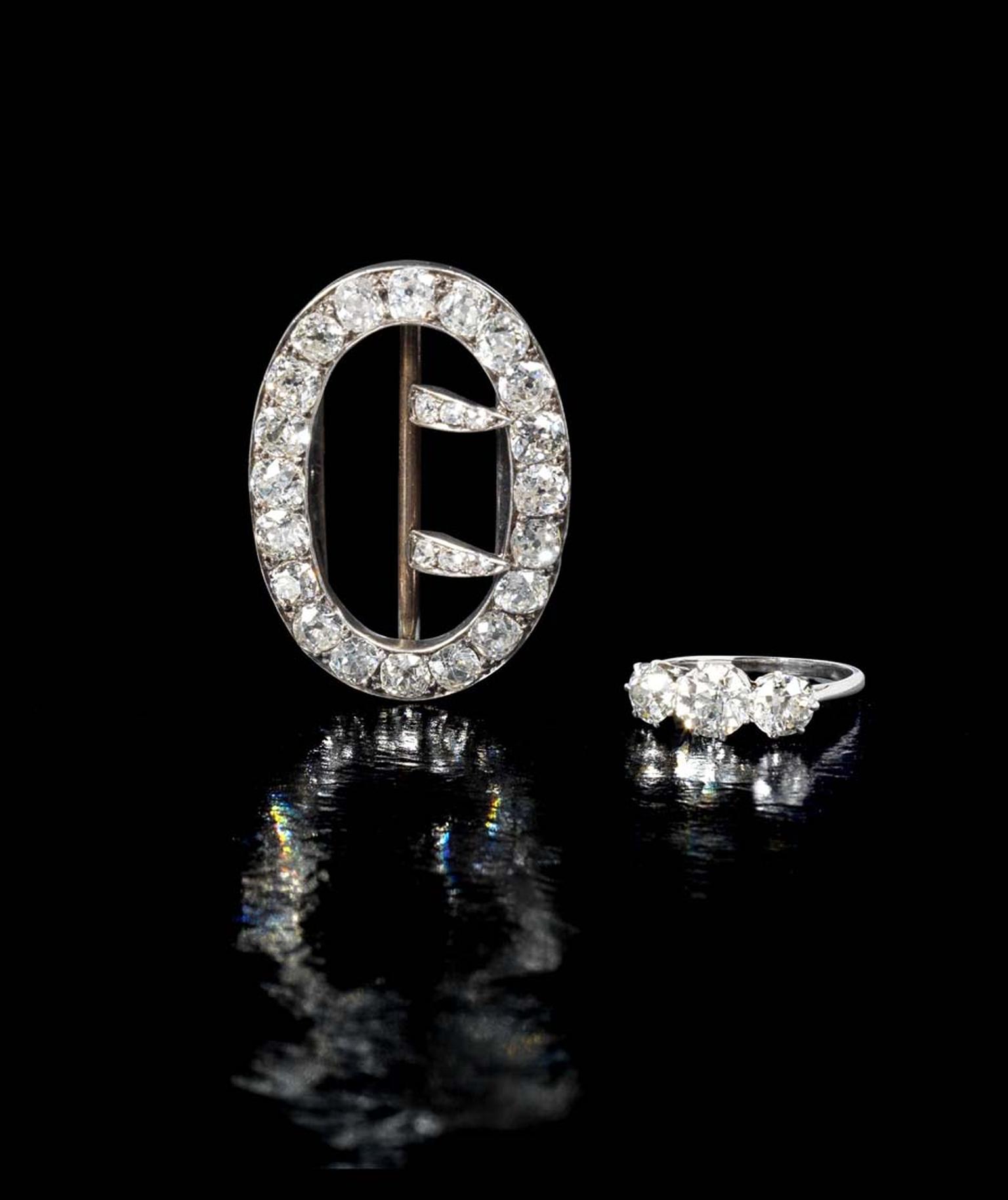 Even Hercule Poirot would have been astonished by this twist in the plot from Agatha Christie, the Queen of Crime. An old, abandoned travelling trunk, bought by a die-hard fan of the author in 2006, which is in turn relegated to oblivion for another four years, reveals a treasure cache.
How could the world's best-selling novelist - who made a fortune from her tightly structured plots and surprising twists - have forgotten where she placed the Christie family jewels? But, as is often the case, authors are not always as tidy as their plots and Agatha Christie was a bit of a hoarder.
It's one of those "truth is stranger than fiction" cases, but in 2006, Jennifer Grant bought a tatty trunk for £100 at a sale of the contents of Greenway House. Located on the banks of the River Dart in Devon, Greenway House was described by the author as "the most beautiful place in the world", where she and her second husband lived until her death in 1976.
Grant had no clue to the hidden treasures contained in the strongbox inside the trunk and didn't bother to investigate its contents until 2010, when builders in her house lent her a crowbar. Prising it open, one can only imagine her surprise upon discovering a purse containing 50 gold sovereigns, a three stone brilliant-cut diamond ring and a diamond brooch in the shape of a buckle. The brooch and ring are believed to have formed part of her "mother's valuable jewellery", mentioned in the author's biography to be inherited by Agatha and her sister Madge.
You too can partake in the plot when these jewels come up for auction at Bonhams London on 8 October 2014. The diamond brooch will start at £6,000-8,000 and the ring at £3,000-5,000. But, given the provenance of the find, the stakes are bound to be much higher. It's no longer a matter of 'whodunnit' but 'whogottit'.