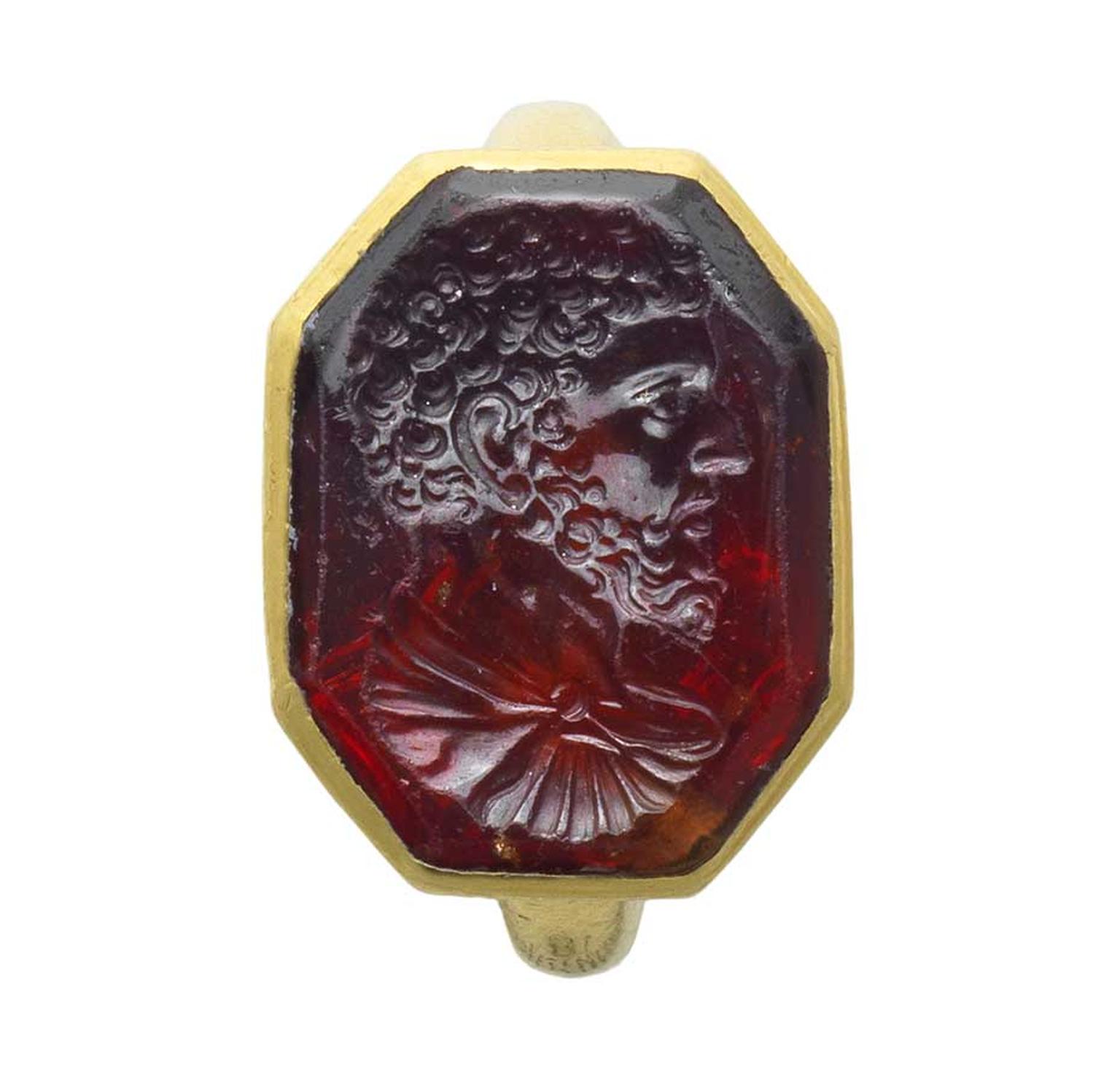 By Ase Anderson in London
A collection of rare and ancient cameo and intaglio rings tripled its pre-sale estimate at Bonhams' Fine Jewellery auction this week.
The 101 rings in the Ceres Collection - once owned by an American family - achieved a total of £300,000 with many pieces selling for 10 or even 20 times more than anticipated. The atmosphere in the auction room was tangible as a frantic bidding war ensued between buyers clamouring to get their hands on a piece of history.
The top lot in the collection was an octagonal intaglio ring in red garnet depicting Roman Emperor Marcus Aurelius. The ring, which was made in the 18th-19th century, soared past its pre-sale estimate of £1,000-1,500 to eventually sell for £31,250.
Spanning over 2,500 years, the Ceres Collection is deemed to be the most significant collection of cameos and intaglios to come on the market for many generations. The oldest piece dates back to the 4th century BC, while others range from the Renaissance period through to the 19th century. The rings feature a wide range of engravings, from Greek and Roman gods and goddesses to eminent figures such as Alexander the Great, Socrates and Julius Caesar.
Emily Barber, director of jewellery at Bonhams on Bond Street, said: "The strong selling prices achieved accentuate just how rare it is for collections of this type to come up for auction."
Mentioned in this article: