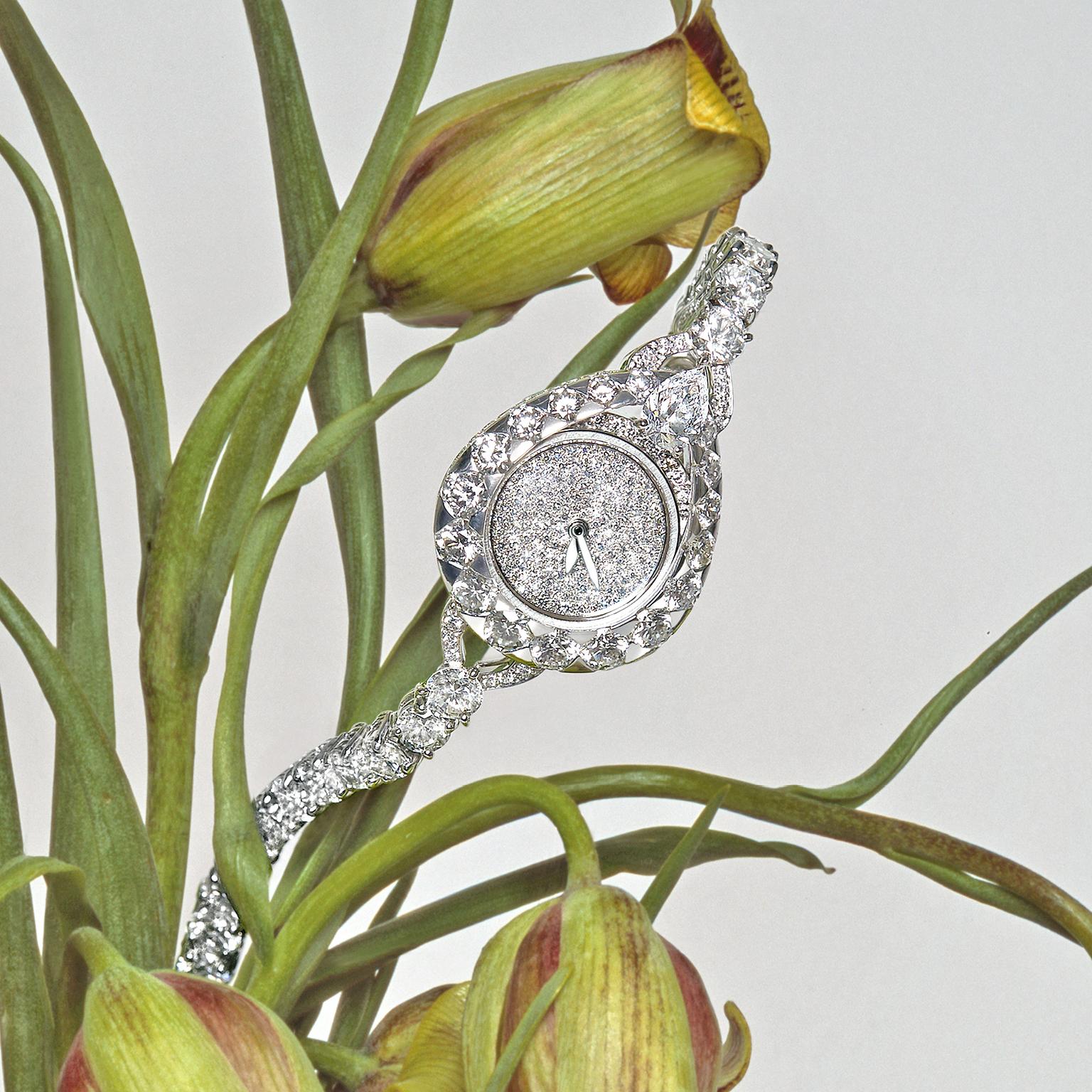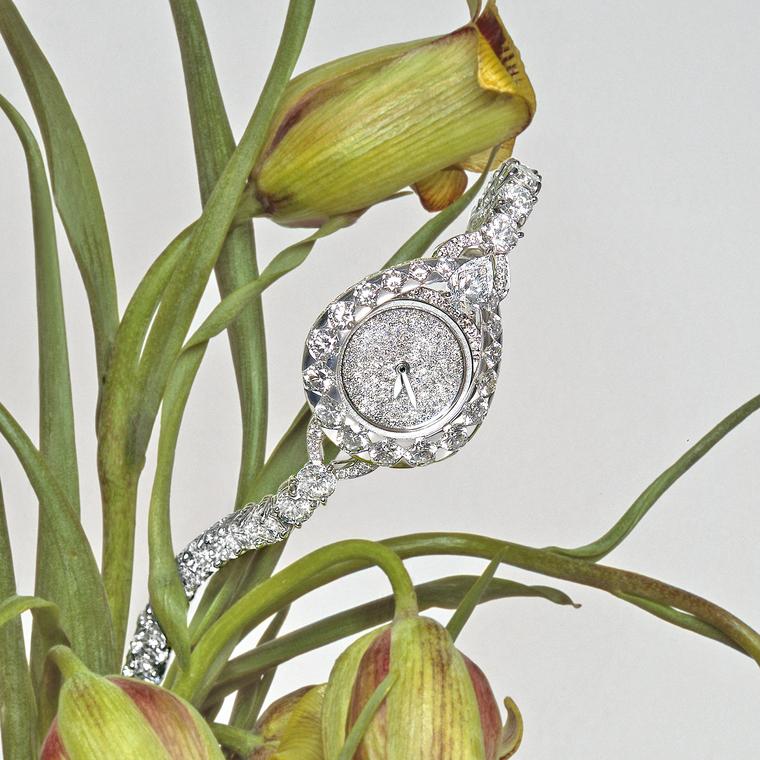 We've all heard about cocktail dresses and the LBD, so it was just a matter of time before cocktail watches made their dazzling reappearance on the party scene. Evoking a bygone era of high society parties, flapper dresses and scenes straight out of The Great Gatsby, these amazing diamond watches were all the vogue in the Roaring 20s and 30s.
Glamorous, feminine and flirtatious, a cocktail watch is the ultimate accessory for a woman with a busy social agenda and, with the festive season just around the corner, we take a look at six scintillating diamond jewellery companions to take you through the night.
1. Ralph Lauren
Stirrup Petite Link watch in rose gold with diamond-set case
£24,200
Taking its design cues from the refined world of polo, the classic Stirrup collection of Ralph Lauren watches was downsized to create the dainty Petite Link model presented in a stirrup-shaped rose gold case measuring just 23.30 by 27mm. The sumptuous case of this stylish watch is set with a diamond pavé of 307 individual gemstones, and with the gorgeous rose gold chain link bracelet makes for an ideal Christmas gift for your girlfriend.
2. Dior
La Mini D de Dior watch
£12,400
When it comes to refinement, you can put your trust in Dior watches - as this delightful and tiny La Mini D de Dior model so eloquently attests. Just 19mm in diameter, the white gold case and crown are studded with diamonds, as is the dial, which has been blanketed with snow-set diamonds. Designed by Victoire de Castellane, this diamond jewellery watch will light up the night with its scintillating and sophisticated diamond presence.
3. Chaumet
Éclat Floral Joséphine watch
£POA
The Éclat Floral Joséphine range of Chaumet watches are inspired by Empress Joséphine's refined hedonism and exquisite taste. Featuring an oval-shaped platinum case - measuring 22.8 x 27.4mm - and sparkle on the dial with no less than 314 brilliant-cut diamonds for a total carat weight of 15.01, these amazing watches are crowned by a stunning pear-shaped diamond perched just above midnight. In keeping with its regal nature, even the bracelet has been pavéd with diamonds.
4. Hermès
Faubourg Joaillerie watch
£51,710
Stockist: Harrods
The Faubourg Joaillerie from Hermès is the smallest in our selection of diamond watches. This teeny weeny 16.3mm white-gold wonder positively dazzles with 652 diamonds set in the case, dial, crown and bracelet. The work of the gem-setter is superlative as the concentric arrangement of stones on the dial and case meet the lavish white gold and diamond bracelet, which sits on the wrist with the suppleness of fabric.
5. Harry Winston
Art Deco watch
£POA
Stockist: Harrods
With Harry Winston watches we are taken on a trip back to the Roaring 20s. The wonderful architecture of the Art Deco timepiece, with its platinum bracelet set with 246 large brilliant-cut and seven baguette-cut diamonds, allows it to sit perfectly and lightly on the wrist. The elongated emerald-shaped case, also set with diamonds, gives way to a dainty mother-of-pearl dial with hour and minute functions.
6. Struthers London
Diamond watch
from £25,000
This watch from Struthers London - a husband and wife watchmaking team - was a bespoke commission from a client who requested that a pair of earrings be transformed into a watch. Set in a petite 28mm white gold case, the watch sparkles with 118 round and baguette-cut diamonds, and keeps time on a re-mastered manual-winding IWC calibre from the 1940s.
La Mini D de Dior is the epitome of a cocktail watch with its dainty 19mm white gold case, snow-set diamond dial and black satin strap. (£12,400)

Inspired by Empress Joséphine and her exquisite taste, the Éclat Floral watch by Chaumet is a dazzling high jewellery piece with 314 brilliant-cut diamonds and a stunning pear-shaped diamond perched just above midnight. (£POA)

Harry Winston's Art Deco timepiece is an invitation to travel back in time to the Roaring 20s, and is set with superlative brilliant and baguette-cut diamonds. (£POA)

Struthers London offers an original customised watch service. This particular model is a bespoke commission from a client who requested that a pair of earrings be transformed into a watch. (Prices start from £25,000)

Crowned with a pear-shaped diamond, the Éclat Floral Joséphine watch from Chaumet captures the refined hedonism of the Empress.