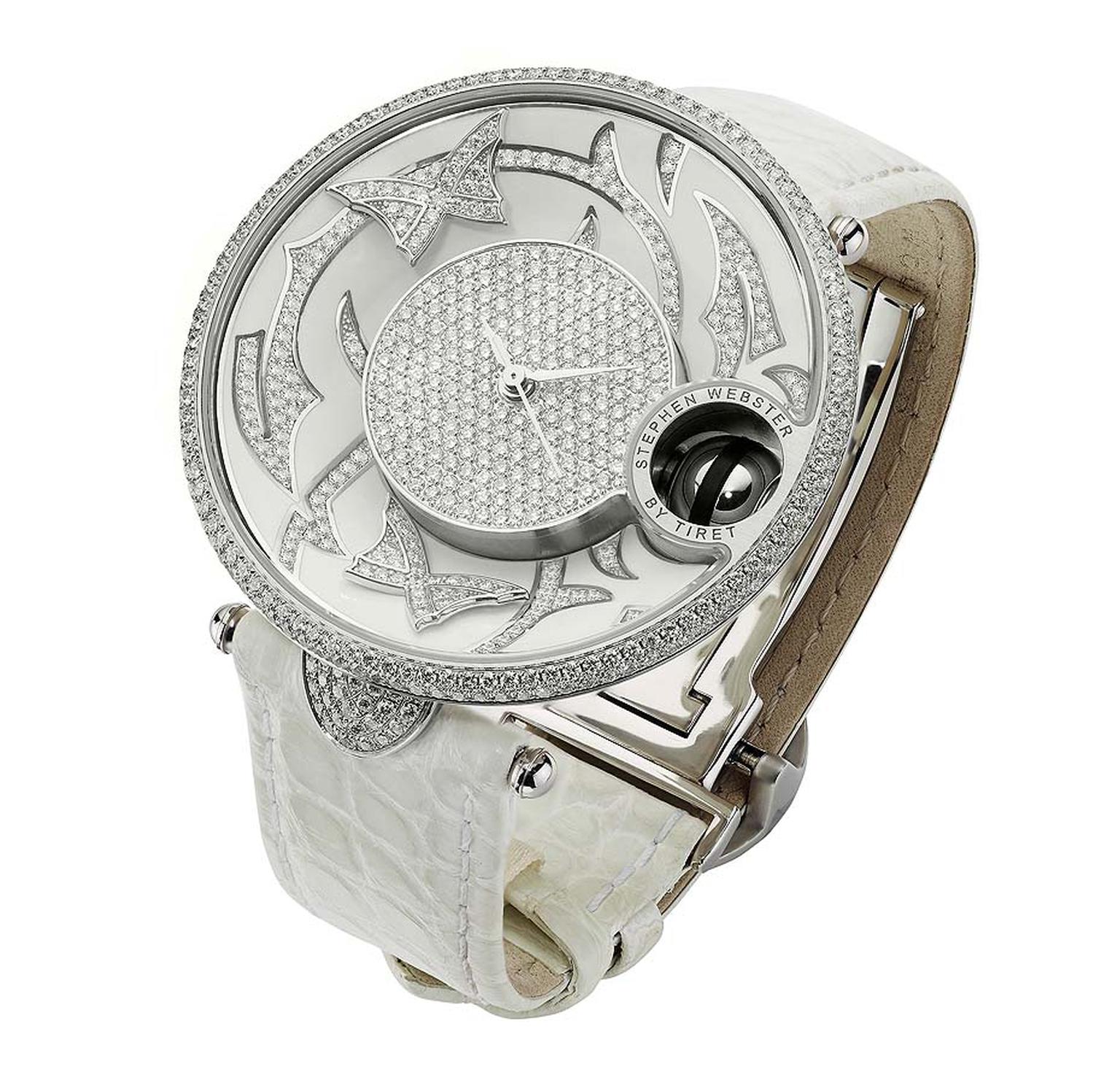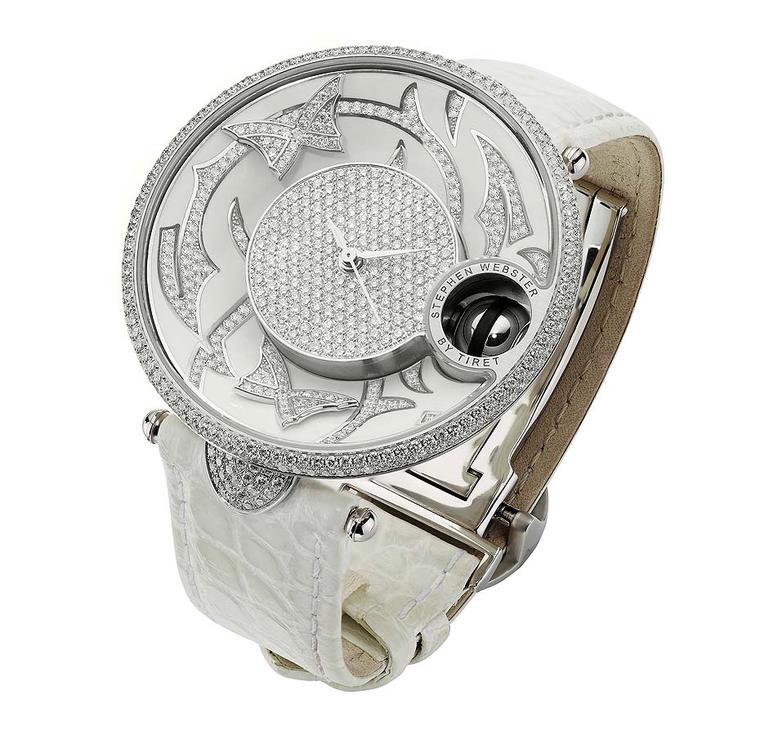 It was at BaselWorld this spring - the main watch and jewellery show of the year - that I first spotted Stephen Webster's new 'Fly by Night' watches. On the wrist of his wife, Assia Webster, was a round, outsized white watch, flashing with the light of an intricate pattern of diamond-set flying creatures and twisting thorns. Assia told me that she was test-driving the new timepiece, which will be available in Stephen Webster boutiques from this month. Variants include black diamond or amethyst settings with a matching strap.

This motif is one of Stephen Webster's best-known themes, but please don't call the winged insects moths or butterflies. According to Stephen Webster, they are neither of the two. He likes them to be more enigmatically referred to as 'night creatures'.

"'Fly by Night' is my second watch collection," says Creative Director and Founder Stephen Webster. "Aware that watches are no longer the primary source for telling the time, our focus is on the design aesthetic. The crown has been developed with a stadium-like area surrounding a small automatic movement and dial. The stadium itself houses bejewelled thorn and night creatures, which are iconic to the 'Fly by Night' collection. It's a contemporary jewellery watch collection with the beauty and edge synonymous with Stephen Webster."
 
The watches are made in conjunction with Tiret, the New York-based watch and jewellery house, and the movements are Swiss mechanical self-winding or automatic, confirming the luxurious approach Webster has taken in developing these watches. 
Stephen Webster Fly By Night watch with Tiret in white enamel with black diamonds (£19,400).

Stephen Webster Fly By Night watch with Tiret in white and black enamel with white diamonds (£17,100).

Stephen Webster Fly By Night watch with Tiret in white enamel and white diamonds (£29,100).