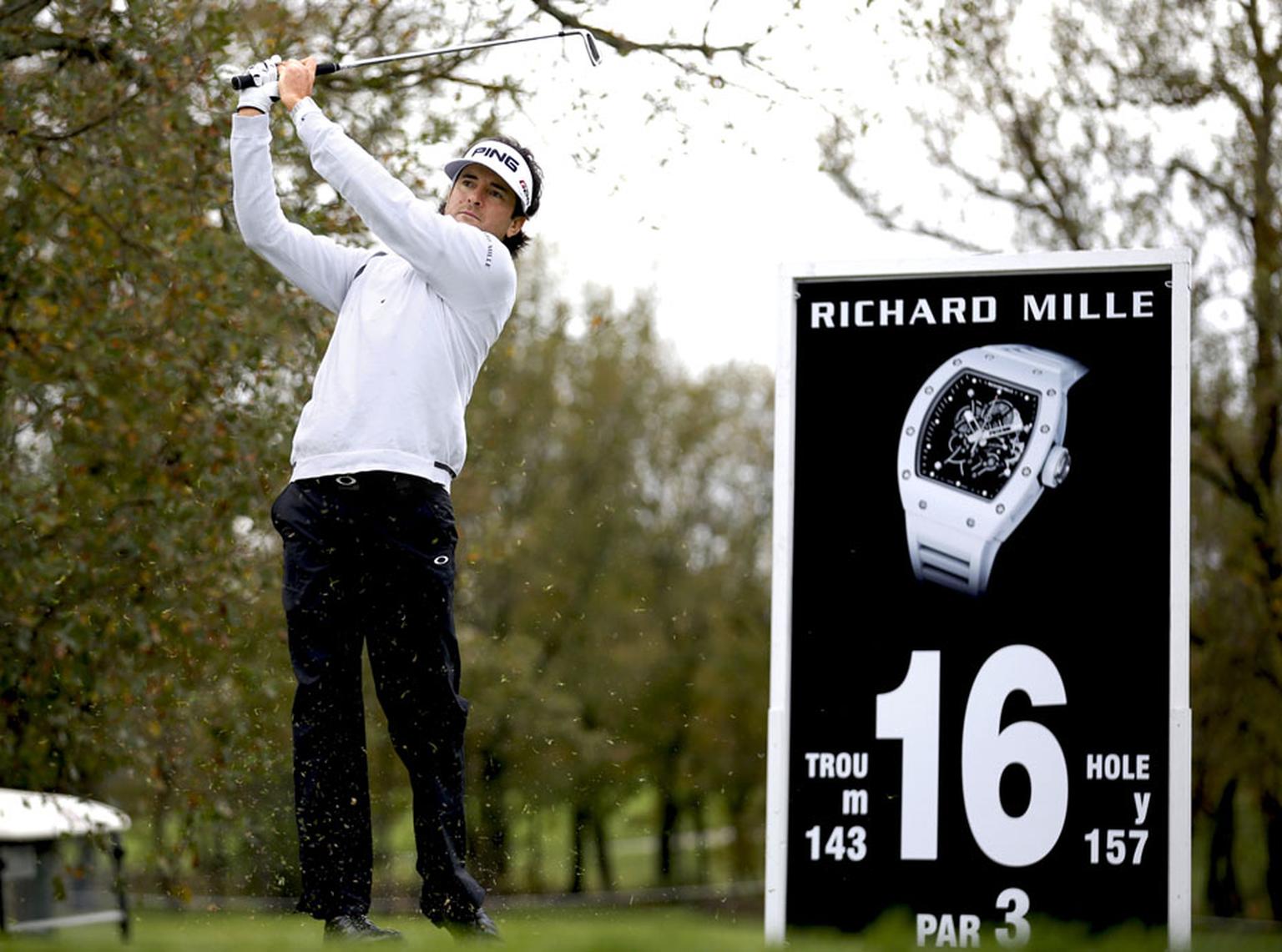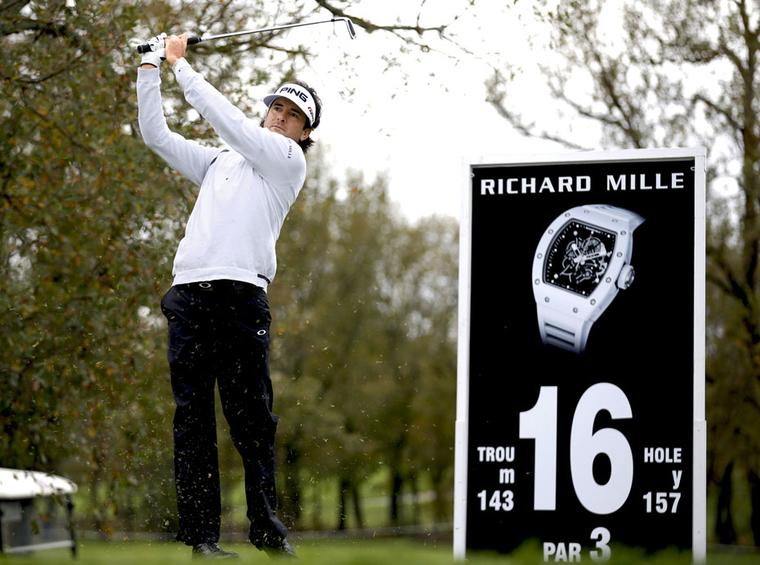 Richard Mille, the man, says he is not afraid of challenges, so he has introduced his eponymous watches to one of the hardest-hitting sports: golf. And to demonstrate the prowess of his machines for the wrist, Richard Mille organised a Pro-Am tournament at the Terre Blanche Golf Resort this November in Provence, Southern France.
And what better way to demonstrate the shock-resistance, lightness and ergonomics of his watch than to show them in action on the wrist of two great players. Bubba Watson, the laid-back big-swinging Florida golfer joined the tournament with his Richard Mille watch on his wrist. For the occasion, Bubba Watson, with his southern charm and drawl, was wearing the special edition 038 Bubba Watson Victory watch, embellished with a green flange to commemorate that unbelievable, against-all-odds shot he took from amongst the pine trees that won him the Master Championship in Augusta, USA, last year. Only four of these watches have been made and number 1 was on his wrist.
I caught up with Bubba Watson and Italian champion Diana Luna to find out just how these watches perform under pressure on the fairway and spoke to Richard Mille about why he chooses to subject his watches to such extreme challenges.
Bubba Watson, who is currently fourth in the World Golf Rankings, has also worn a white Richard Mille RM 038 Tourbillon on his wrist.

In March 2012, Richard Mille gave Bubba Watson a specially modified RM 055.

The watch Bubba wore at Terre Blanche is the limited-edition RM 038 Bubba Watson Victory watch, four of which were created to support Bubba's charity 'Bubba & Friends drive to a Million', embellished with a green flange (homage to Bubba's victory at Augusta Masters last year) and engraved with Bubba's signature on the back sapphire glass.

Diana Luna and Bubba Watson are all smiles with their golf-approved, shock-resistant Richard Mille watches.

Bubba Watson sets up his tee, the perfect opportunity to show off his RM 038 Bubba Watson Victory watch.

Bubba Watson sporting his limited-edition RM 038 Bubba Watson Victory watch during the Pro-Am tournament at the Terra Blanche Golf Resort.

Bubba Watson demonstrates both his hard-hitting golf swing and his Richard Mille RM 038 Victory watch.