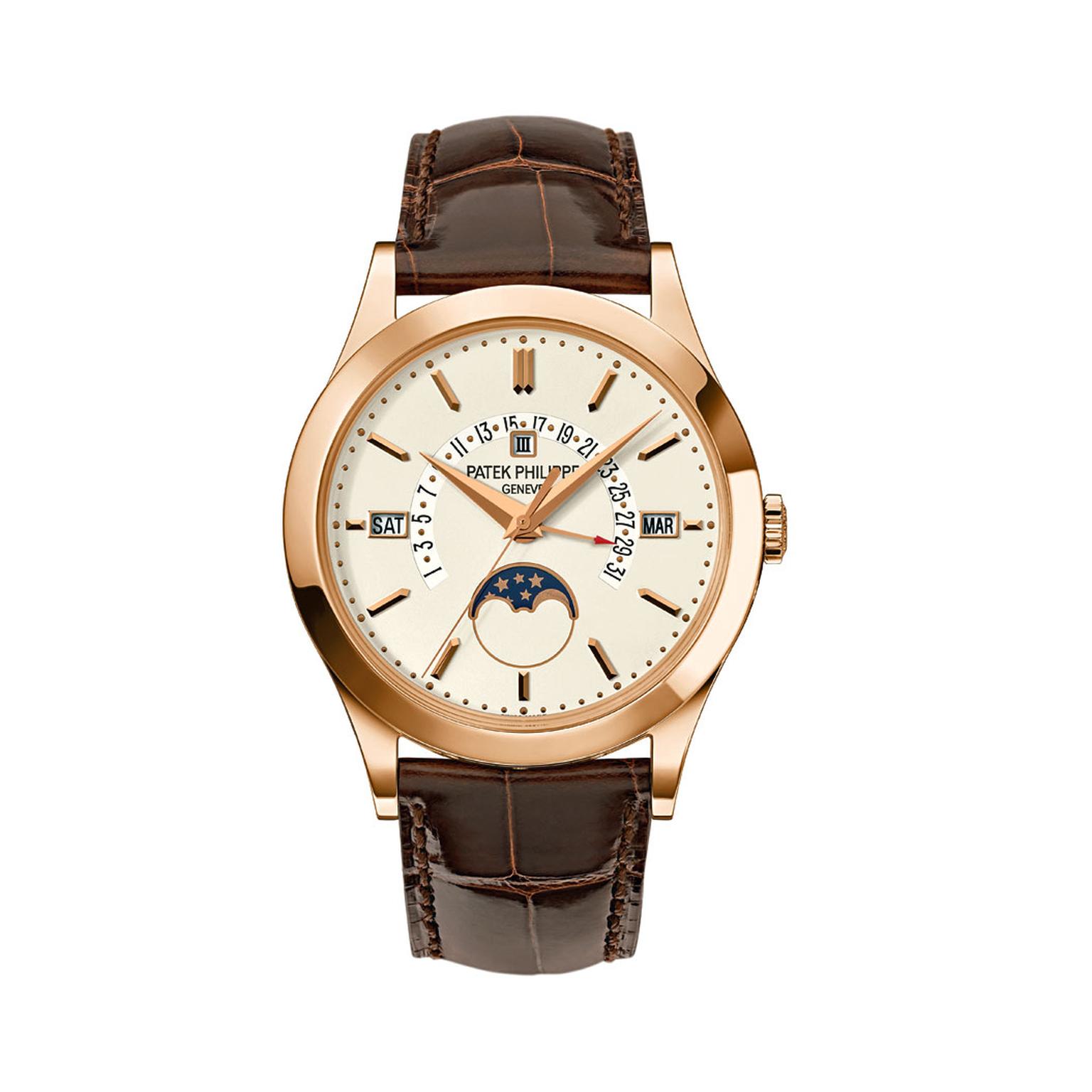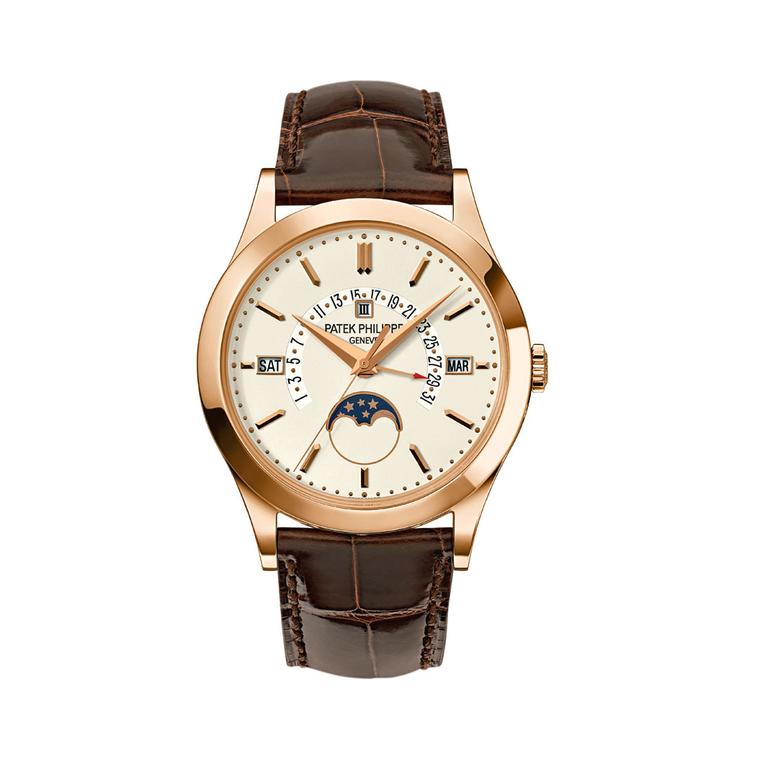 Complications in reference to personality or health have negative connotations; watch complications, on the other hand, are extremely good things and, basically, the more the merrier. Patek Philippe watches combine extremely complex functions in an elegant and highly desirable manner, and are considered some of the finest when it comes to grand complications. Proof of this desirability was the $24 million fetched last year at auction for the legendary Graves Supercomplication pocket watch and 2014's Grandmaster Chime watch, Patek's most complicated wristwatch ever, created to coincide with the Swiss watchmaker's 175th anniversary celebrations.
Read more about the Patek Philippe 175th anniversary Grandmaster Chime watch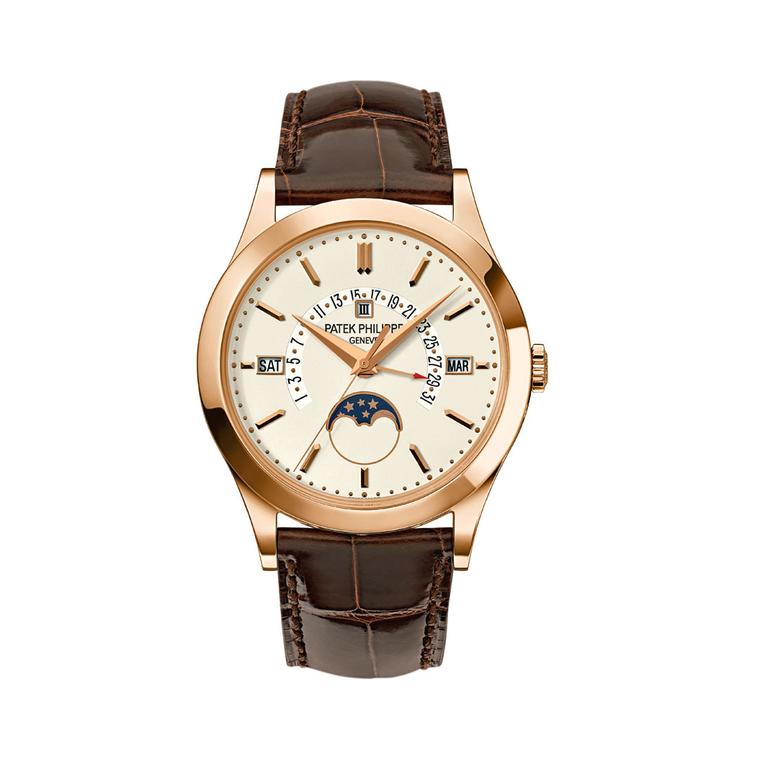 I wonder how many people still recur to the mnemonic rhyme "30 days hath September, April, June and November..." or the good old knuckle method to ascertain the number of days in a particular month? When it comes to watch complications, perhaps the most useful of them all is the perpetual calendar - an ideal gift for those of us who hope to become centenarians. Unlike a simple calendar watch, which needs to be adjusted five times a year to account for those non-conformist months with 30 days, plus February's 28 or 29 days, perpetual calendar watches automatically keep track of these variations and only need to be tweaked once a century, i.e. in 2100 and 2200.
Patek Philippe is considered the father of the perpetual calendar wristwatch and, back in 1889, had already secured a patent for its perpetual calendar mechanism designed for use in pocket watches. The migration of this complication from a pocket watch to the wrist occurred quite by chance. A diminutive perpetual calendar movement with a Moon phase complication, known as no. 97975, was originally created in 1898 for a women's pendant watch. However, the model languished on the shelves, so in 1925 - coinciding with the rising popularity of wristwatches - Patek Philippe decided to pop it in a wristwatch case. In 1927, an American collector named Thomas Emery took possession of the first perpetual calendar wristwatch - the famous 97975 - and set a trend that has never waned.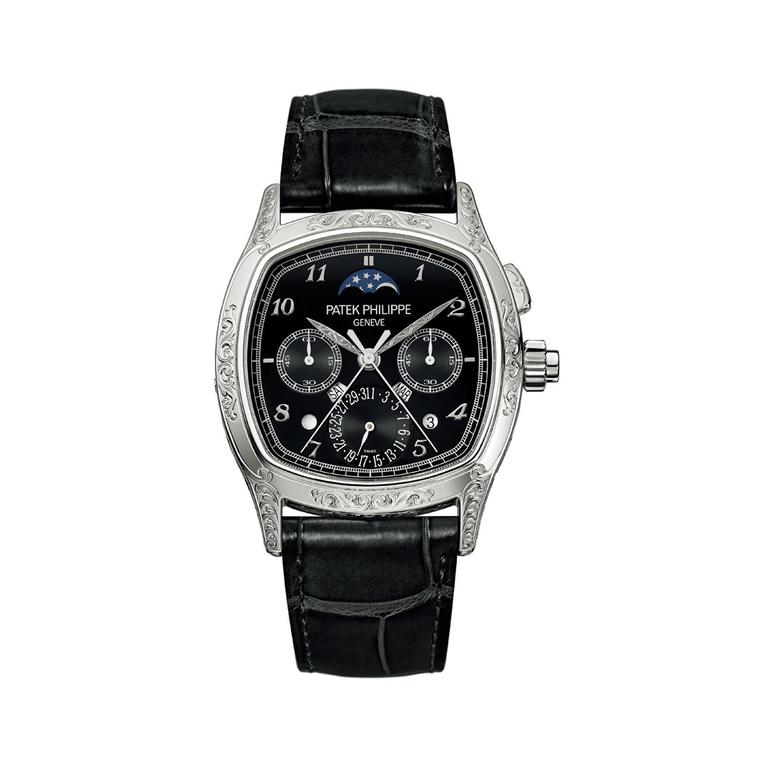 This year, another superb selection of Patek Philippe watches has been produced - some of them newcomers, others declinations of existing models. One of my favourites is the 39.5mm rose gold Ref. 5496 - a perpetual calendar with a remarkably pristine display, with apertures on the dial revealing the day, month and leap year. The date is signalled with a retrograde date hand, and a lovely Moon phase counter embellishes the silvery opaline dial.
Radically different in personality, with a black dial and a strong Art Deco inheritance, Ref. 5940 features an ultra-thin automatic movement and comes in a 37mm white gold cushion-shaped case with the day, date, month, leap year and 24-hour display shown with hands, and a Moon phase indicator tucked neatly inside the date disc.
But as all aficionados of Patek Philippe watches know, the absolute pinnacle is the combination of a perpetual calendar with a chronograph, as embodied by the legendary and much coveted Ref. 1518 - the world's first perpetual calendar chronograph wristwatch, of which only 281 were ever made. This year, references 5270 and 5951, both combining a chronograph and perpetual calendar, were revisited and write a new chapter in Patek Philippe's saga for grand complications. So if you are looking for a touch of eternity or to leave your next of kin something of inestimable value, you know where to look.
Read about Patek Philippe watches as a gift for every milestone
Patek Philippe perpetual calendar watch Ref. 5940 with Moon phases and 24-hour indication is presented in a 37 x 44.6mm white gold case and powered by an ultra-thin mechanical automatic movement. 

Ref. 5270, a grand complication men's model from Patek Philippe, marries a perpetual calendar to a chronograph and comes in a handsome 41mm rose gold case. 

This grand complication watch from Patek Philippe, Ref. 5951, comes in a 37mm platinum hand-engraved case and features a split-seconds mono pusher chronograph combined with a perpetual calendar. 

Patek Philippe Ref. 5496 is a handsome and harmonious perpetual calendar watch with a retrograde date hand and a Moon phase indicator. The rose gold case measures 39.5mm and houses a mechanical automatic movement.