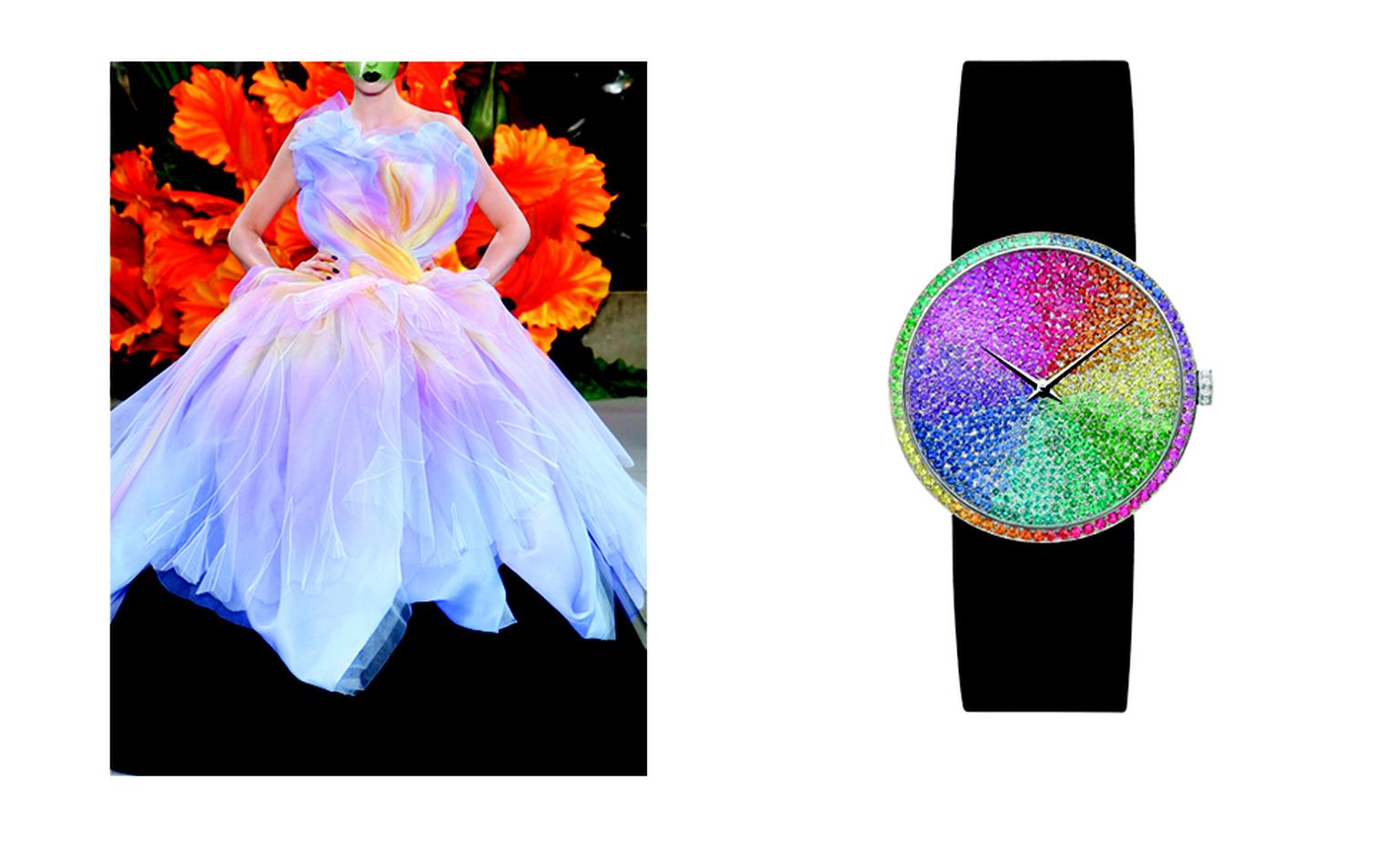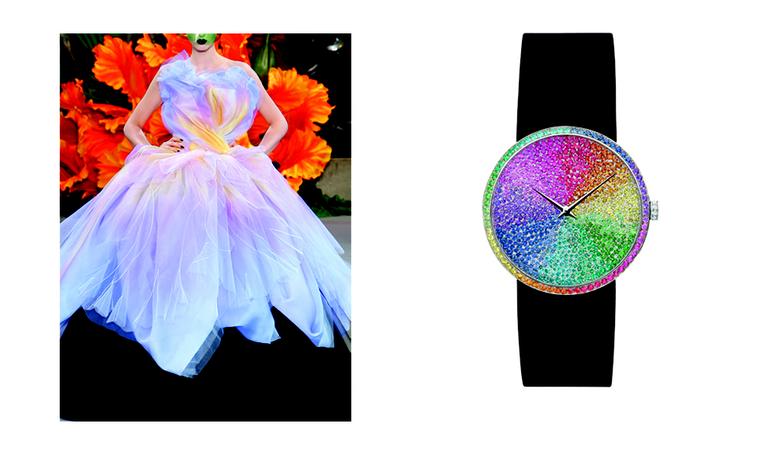 Dior's watches are closely linked to their gorgeous couture creations. See how the designers were inspired by the sashaying frocks of the catwalks that come to life in exciting new dials with lots of lovely coloured gem-stones Dior breathes the spirit of couture into all its creations and watches are no exception. I love this collection of La D, designed by the talented jewellery designer Victoire de Castellane embellished with the most beautiful stone dials and coloured gem-stones. The result of this cross-pollination of talents is a surprisingly rich collection that combines the clean, almost masculine lines of the pared down La D with some of the most opulent gem stones. This is the new way to way a jewellery watch without looking like your grandma. And if you are listening, dear Father Christmas, mine is an opal dial one please. Pretty please?
La D de Dior Opal with a glittering pink opal dial. POA.

La Mini D de Dior with a shimmer of the velvety reflections of a bull's eye stone dial. POA.

La D de Dior in a large 38 mm size that echoes details of this pleated Dior dress. POA.

LA D De Dior. Close up of Colour

LA D De Dior. Close up of Pink Opal 38MM

La mini D de Dior Ornamental Stone Bulls Eye

La D De Dior, Inspiration

La D de Dior Color. A snow-setting in all the colours of the rainbow. POA.