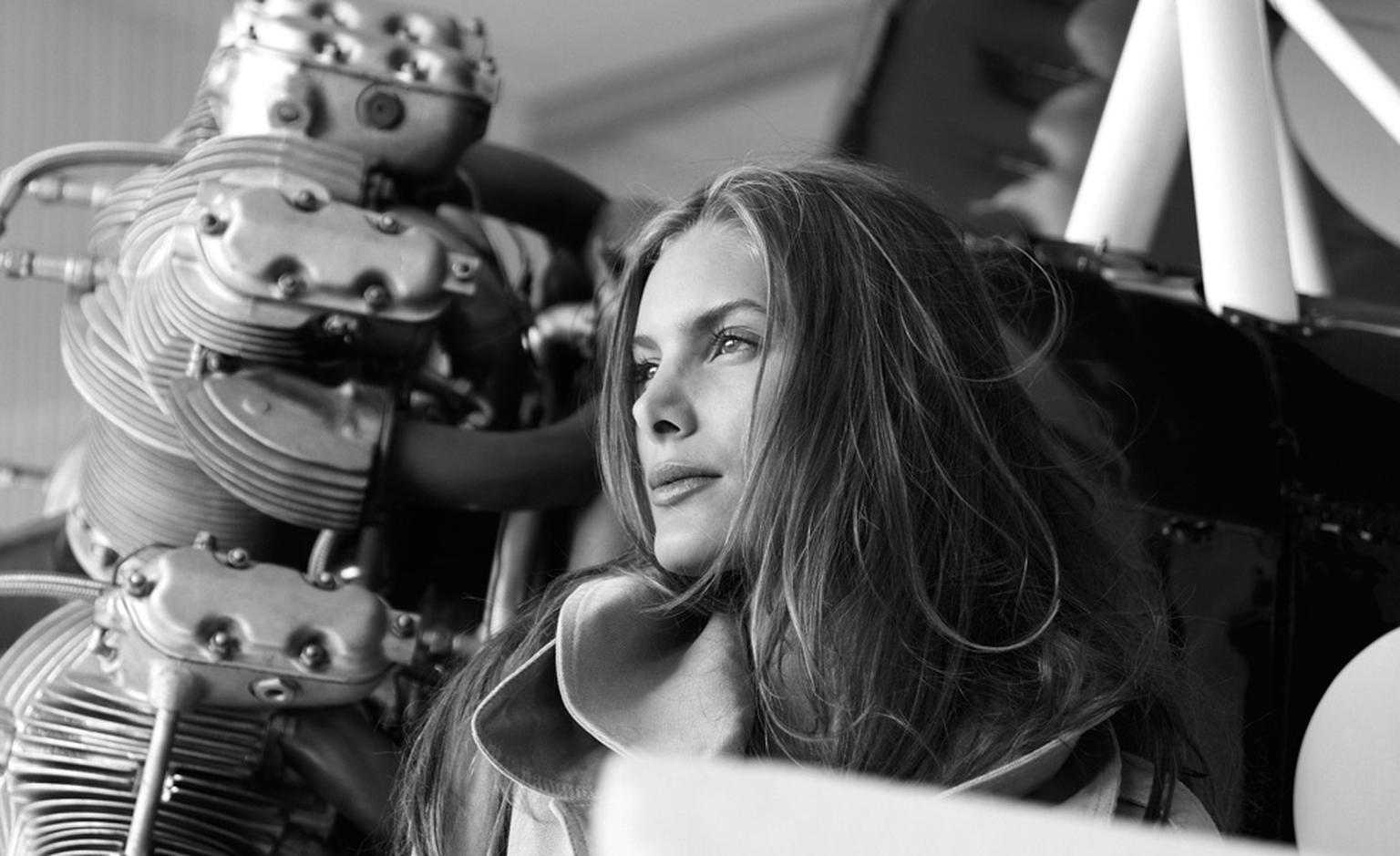 Chopard relaunch the Imperiale women's watch with new designs in opulent materials. First seen in the 1990's the Imperiale makes a comeback with a full collection from delicate evening watches to sporty automatic chronographs. Options include white or rose gold cases, diamond studded bezels as well as stainless steel models. Look out for the engraved mother of pearl dials, dagger-shaped hands and the little cabochon set into the crown.
If you thought that business of horology was all about watchmakers working quietly at their benches with the snowflakes falling outside and the whirr of miniature drills and polishing wheels, take a look at our behind the scenes shots of Chopard's new advertising campaign. Yes, those devoted watchmakers are peering through their loupes and checking cogs for burrs while another team takes over to promote the finished product.
Chopard, who have added a whole lot of Swiss-made glamour to the business of selling watches, show how getting the right look is as important and balancing your springs and oiling your pivots. The full-colour campaign tells the story of the 'Imperiale' lifestyle, that as its name suggests, is removed from the mundane and takes us to a world of elegance, refinement, Italian villas and vintage airplanes.
Setting the mood for an evening glamour look

Time for some Imperiale airborne action

The winning shot

Chopard Imperiale in stainless steel and rose gold automatic chronograph

Chopard Imperiale rose gold automatic chronograph

Chopard Imperiale rose gold and diamond and automatic chronograph models

Chopard Imperiale Rose gold automatic chronograph

Chopard Imperiale watch in stainless steel

The team behind the scenes hard at work

This is the one that was chosen for the campaign

Not sure if this one made the cut

Moody plane shot