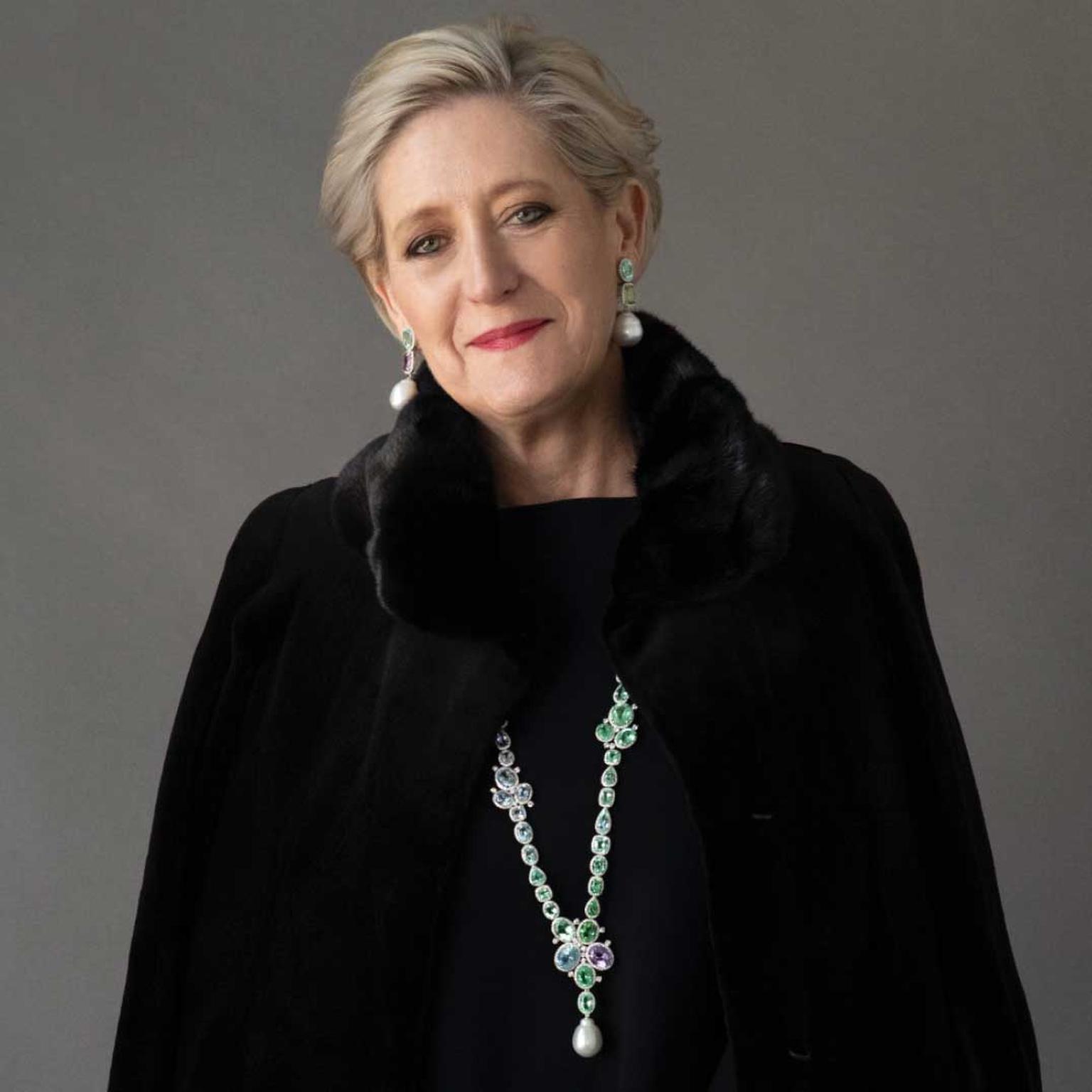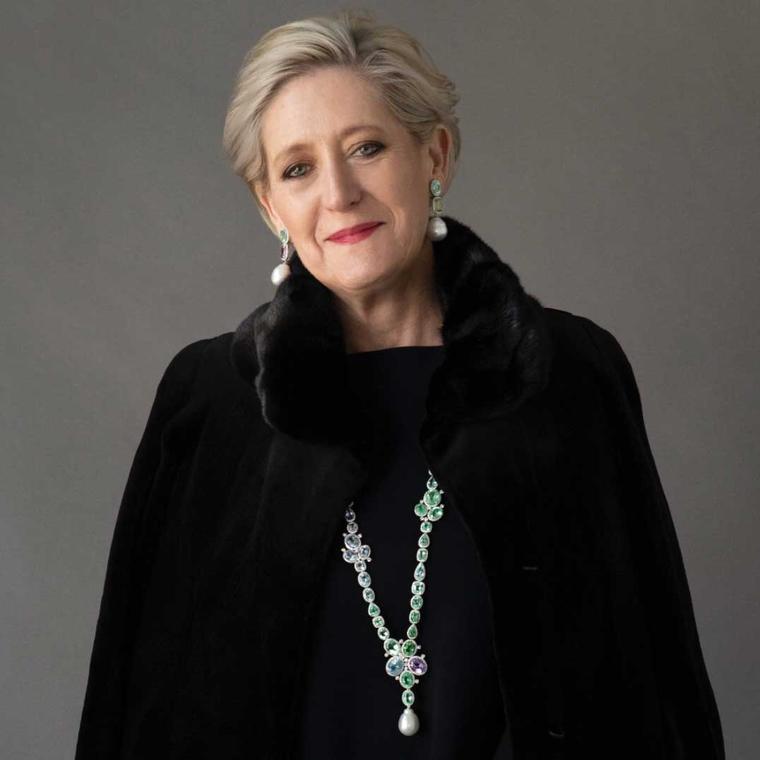 Australian designer Margot McKinney known for her exotically extravagant and richly coloured jewels has almost single-handedly put Australian jewellery on the map. Her latest jewels have been presented under the title Exotic Abundance that favour her nation's bounty of pearls and boulder opals as well as vivid coloured gems from around the world. Margot takes time between visiting Neiman Marcus stores across America and Bergdorf Goodman in New York to talk about her very special approach to jewellery and the importance of close relationships every step of the way in her business.
Her enthusiasm and hands-on approach are as inspiring as her jewels are spine-tinglingly beautiful.  Read on to find out how these rare and unusual jewels speak to the most stylish women.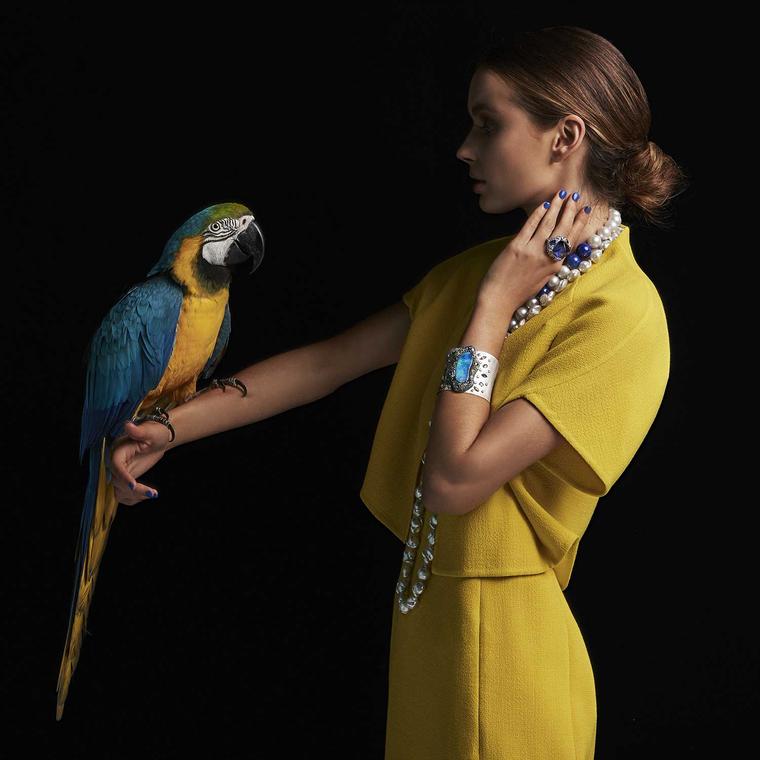 What inspires your design process?
Definitely all the travel around the world – inspiration could come from a lotus pond in Thailand or, more often than not, the raw beauty of Australia, which is so visually rich. 
From the very beginning I wanted to combine opals, pearls and coloured gems. When I look back at the first collection of jewellery I designed with my own name on it, the jewels were big – not as big as they are now, but I still used some very large gems and pearls because that is where my heart is. I remember going to the Baselworld fair with a very meagre budget and my first collection sold out in one weekend. I thought to myself: "What I like to design and what I think women want is going to work."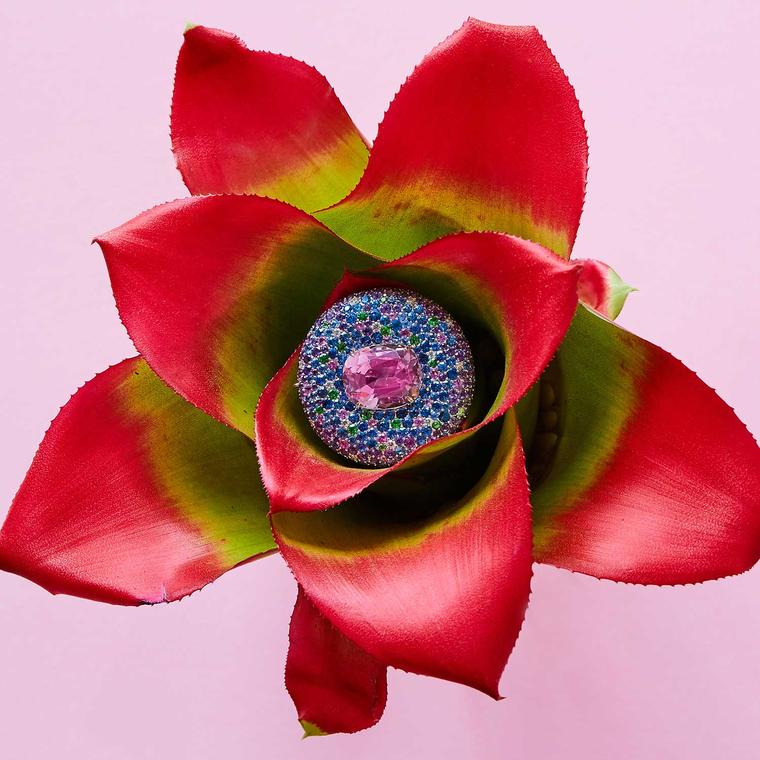 I became emboldened with success, though occasionally I have had my doubts. About 10 years ago, I designed a ring with a very large opal and placed it in the main counter of Neiman Marcus in the iconic Downtown Dallas store, thinking to myself that it was way too big to sell. One of the first women who walked past bought it straight away. I have since learnt that jewels usually aren't ever too big in Texas!
Your use of textures, colour and form is unusual but very effective, from pairing lustrous pearls with brightly faceted gemstones or gem-dusted, peanut-shape beads. How did you come to mix these textures, shapes and hues?
Every year I travel to Gove in Australia's Northern Territory to board the mother ship for the pearl harvest. There are so many different textures on the pearl farms out at sea. Dinner-plate sized shells are hauled dripping out of the turquoise ocean and from these crusty shells emerge incredibly lustrous gems. This gets inside my psyche and provides me with inspiration.
I am also a great believer in the idea that creativity comes from a rested mind, when experiences can seep in and take root. Nothing can take you away from the everyday more than being on a pearl farm boat, it allows you to completely switch off from the world. It is one of the remotest places on the planet and there is blessedly little cellular service. Nothing but the rhythm of the day, dictated by sun up and sun down, and the rocking of the boat.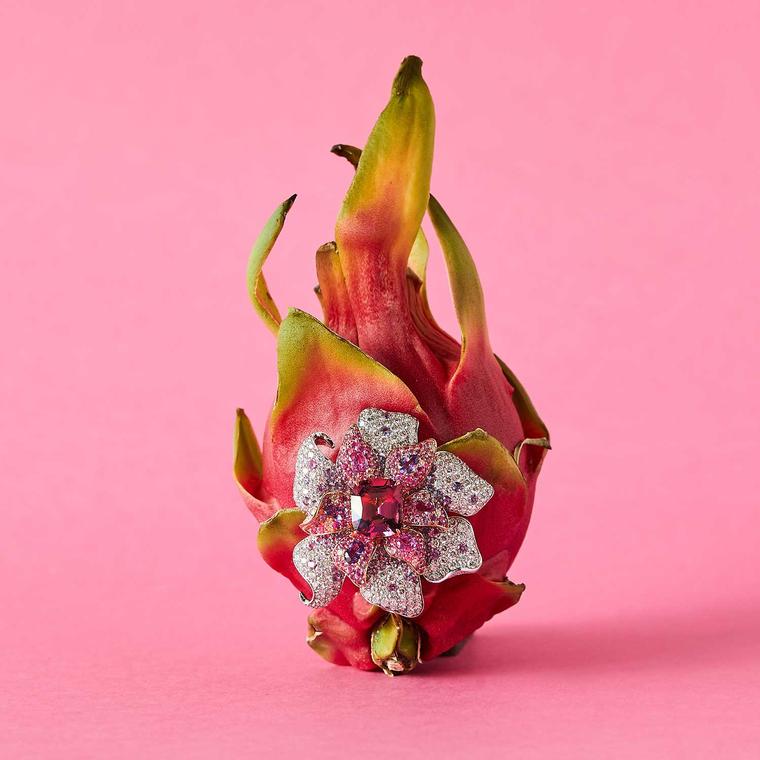 How did you come to create such a strong signature style with something as classical as pearls?
I think it's because from an early age I discovered that when I walked into a room, if I was wearing beautiful, interesting jewellery, I felt different. 
I am the fourth generation in my family business, but when I started out nobody was making jewels like this. From an early age  I worked in my family's department store, where we stocked all manner of things, but my grandfather started selling very classic jewellery as well as some beautiful pearls that he bought from Japan.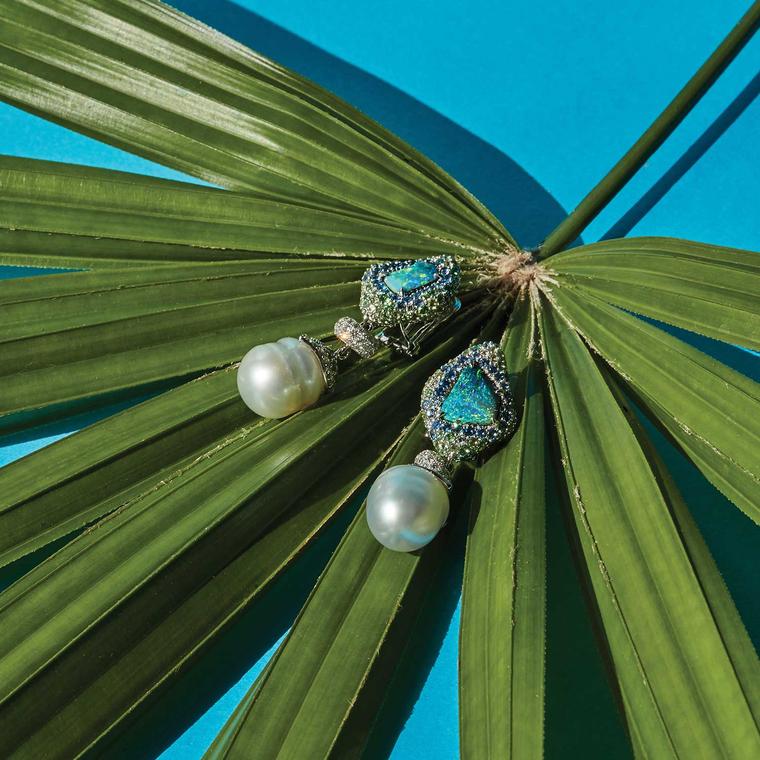 At that time there was no pearling industry in Australia, just a few very rare natural pearls and mother-of-pearl, which was used for buttons until the 1930s, when plastic was introduced. After Mr Mikimoto invented the culturing process in 1893, the Pinctada Maxima oyster was introduced to Australia and our native pearl farming industry was born. But it wasn't until the 1980s that Australian pearls really came into their own. When I saw those fabulously large Australian pearls with a diameter of over 10mm in our store, I fell in love with them and starting thinking about having a pearl business of my own.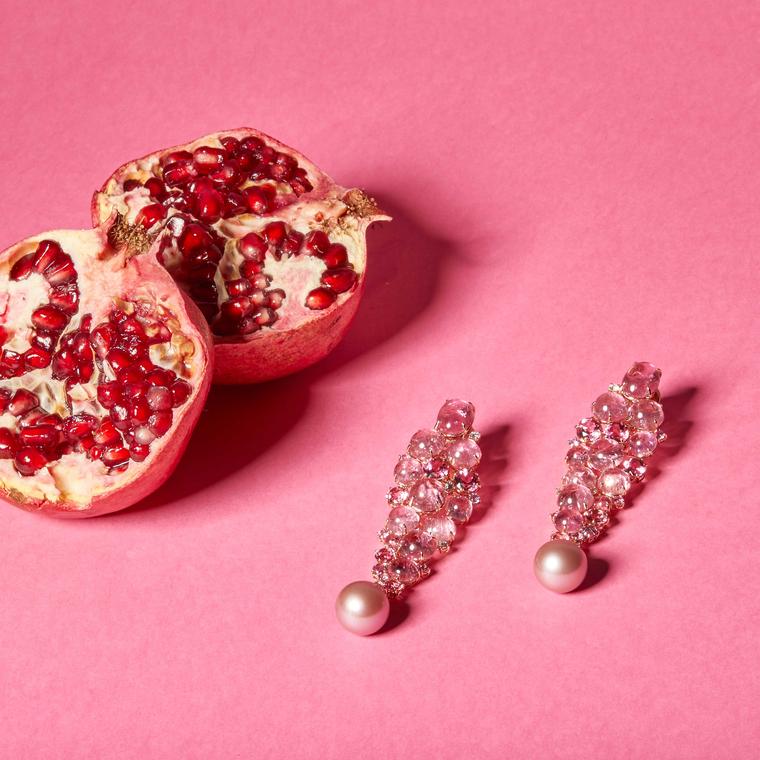 Now every year I go to Gove for the pearl harvest with my great friend who owns the farm. I am so close to them that they know just what I want. For several years I have acquired the entire harvest of baroque pearls which gives me great freedom with my designs. Having at my fingertips the pick of the crop, so to speak, is incredibly liberating for a designer and I am most grateful for the special relationship with Aji Ellies, who owns the farm and the extraordinary group of people who work there so remotely year round. I have the opportunity to take the finest pearls in the world to my discerning clients, and this is a great honour.  
Tell me about your love affair with Australian opals.
I am hugely drawn to Australia's natural resources including opals which I love pairing with pearls and vividly brilliant gemstones from around the world.  I find the mixing of colours so exciting.
I've always been fascinated by the opal, but over the years it has been a much-maligned gem. The Japanese have always been big buyers of opals, but it was much more about the gem than the design. I wanted to do it differently and, as I love boulder opals, I flew to Lightning Ridge, which is near the border of New South Wales and Queensland. I went down several mines and spent time there getting to know how the miners live and the trials and tribulations of their lives. There are some real characters out there and, like every aspect of my business, it is my relationship with them that makes the difference. The miners know exactly what I am looking for and save their special opals for me.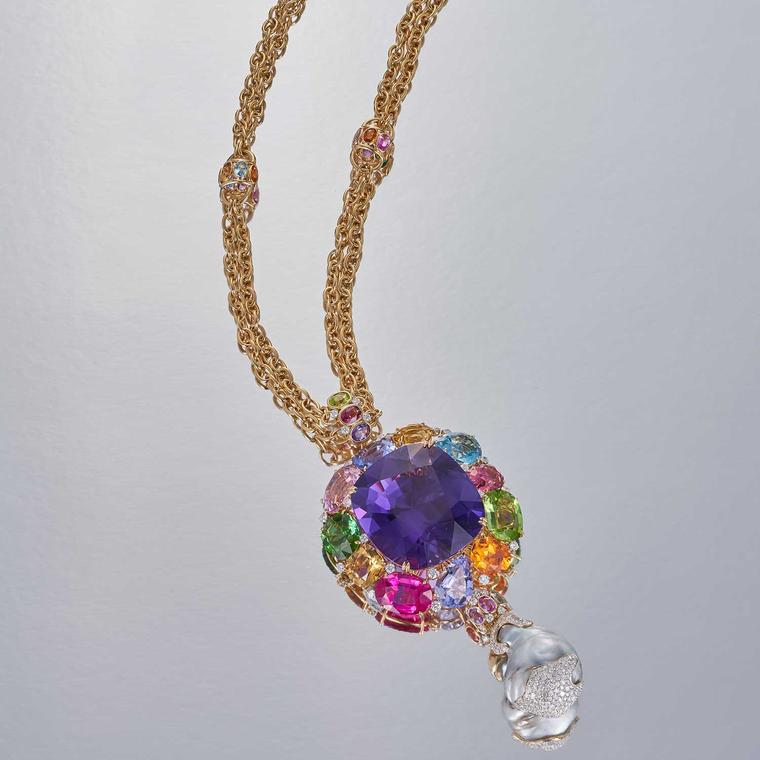 And what about all those vividly bright gemstones? How do you source them?
I am different from other jewellers because I am not looking for prize emeralds and rubies as a lot of my collectors will already have these. I am seeking the rare and unusual. I look for unusual varieties of gemstones, but each one has to be beautiful and have an essence that talks to you. As with my pearls and opals, I have really great relationships with my gem-cutters in Idar Oberstein and Bangkok, so I am offered exceptional or even old stones before the big houses have had a chance to see them.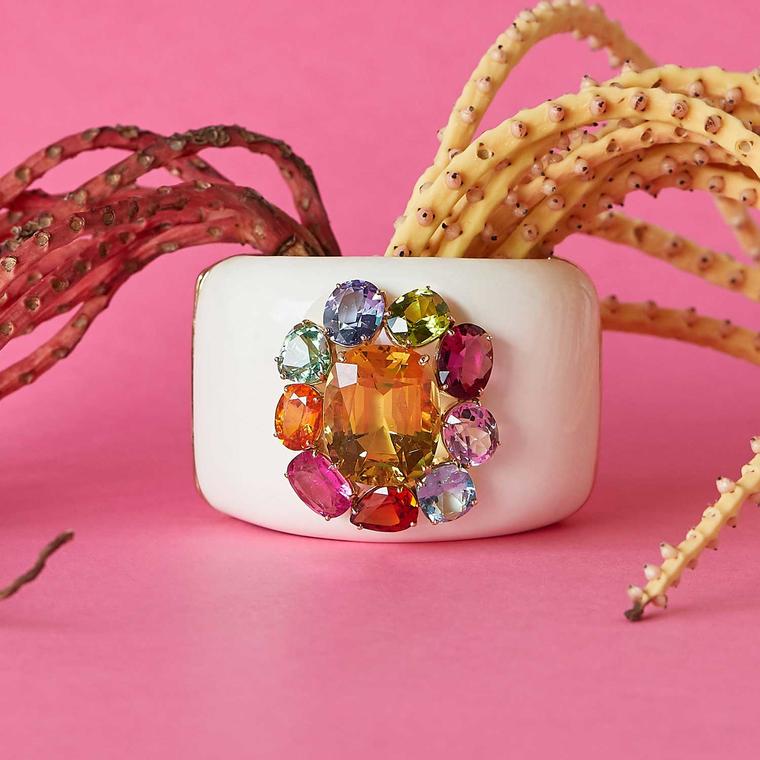 How have you grown your business so solidly and consistently?
Having a solid retail background has stood me in good stead. It's one thing to be creative, but I am also very much drawn to the marketing side of the business and I think by osmosis I have picked up from my father, mother and grandfather how to run a business. One of the things I love most is connecting personally with the collectors of my jewellery. This to me is the ultimate for a designer. When a discerning collector falls in love with and acquires a piece of jewellery I have designed, it is humbling, is the ultimate compliment and why I continue to love what I do! 
One of fourth-generation jeweller Margot McKinney's recent masterpieces: a 153 carat amethyst necklace, accompanied by a halo of multi-coloured gems and a baroque Australian South Sea pearl drop.

Margot McKinney Exotic Abundance Orchid brooch featuring a vivid purple-pink spinel with diamond and gemstone accents.

Margot McKinney Australian opal earrings in white gold, accented with diamonds, sapphires and tsavorites, with detachable baroque South Sea pearl drops.

Margot McKinney's latest campaign, Exotic Abundance, features a spectacular sugarloaf cabochon tanzanite and diamond ring, a long strand of baroque South Sea pearls and an Australian opal and gemstone cuff in Margot's signature satin finish white gold.

Margot McKinney mammoth cuff with a floral motif featuring a stunning yellow beryl encircled by coloured gemstone petals.

One of a magnificent pair of bold button earrings by Margot McKinney featuring vivid pink kunzites surrounded by a myriad of gemstones and diamonds.

Known as the 'Bubbles' earrings a rose gold pink pearl is suspended from a cluster of pink tourmalines and pink and purple sappphires. The 14mm pink cultured freshwater pearl is detachable.  Price: $85,000

Known for her exotically extravagant and richly coloured creations, Margot McKinney has virtually single-handedly put Australian jewellery on the map.