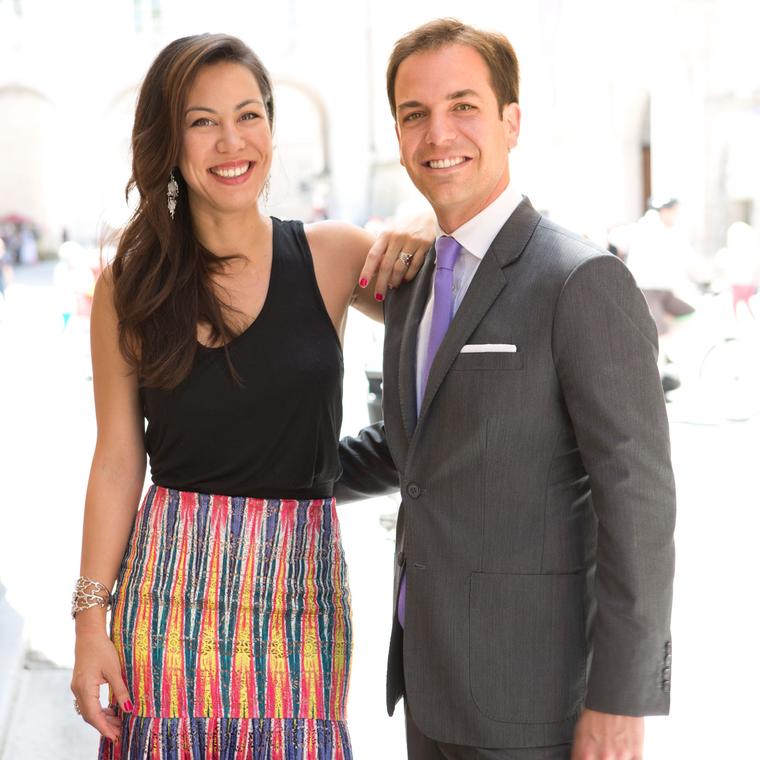 The latest jewellery collaboration to catch my eye is AENEA's new Alaria collection. The Jewellery Editor visited Salzburg in Austria earlier in the year to get to know this emerging brand better, so when news of the impending launch of Alaria landed in my inbox earlier this month with an intriguing eco message attached, I decided to dig a little deeper.
A creative coming-together between AENEA and guest designer Jeanine Hsu, founder of niin, a well-known ethical jewellery brand from Hong Kong, the collection is set with conflict-free stones in palladium, a bi-product of platinum mining that is considered a more environmentally friendly option. Reinforcing its eco credentials, 5% of the proceeds of the Alaria collection will go to The Nature Conservancy, a charity based in the US devoted to protecting the Earth's natural resources and beauty. 
To find out more about the new collection, I spoke to Costan Eghiazarian, founder of AENEA, and Jeanine Hsu of niin.
Jeanine Hsu of niin is the first guest designer at AENEA. How did the collaboration come about?
Costan: It was pretty easy – I called Jeanine and said that we should do something together. We chatted and then it happened. For me it was always clear we would work together at some point as we are not just lifelong friends but like family. The work of Jeanine always inspires me – not just her designs but the ideas behind them.
Jeanine: We have been family friends for so long – I had already worked with Costan's father on the niin Gaia fine jewellery line – so I knew that AENEA jewels are high quality and beautifully crafted. It felt like an obvious choice, especially as he asked so nicely…!
What were the challenges of working with a jeweller based in Austria and a designer based in the Far East?
Costan: The Far East was less of a problem than our diaries! But in our world nowadays we have video, we have phone and we have many electronic possibilities.
We spoke to Costan Eghiazarian of AENEA and Jeanine Hsu of niin to discover more about their collaboration and the creation of the Alaria jewels.
A highlight of the new collection for me is the rainbow moonstones used throughout. Why did you choose moonstones?
Costan: When we were looking to source stones that mimic the colours of the sea and which worked in Jeanine's designs, I found these rainbow moonstones by accident and loved them in an instant. The changing colours are marvellous.
You have used palladium rather than gold, which is a relatively new kid on the block among the precious metals. Why palladium?
Costan: Palladium is amazing. As a direct "brother" of platinum, it is as hard to work with and it has the same wonderful colour but it is much lighter. This means you can create much bigger jewels that aren't too heavy.
Which is your favourite piece from the new collection?
Costan: I adore every piece but my personal favourite is the amazing cuff bangle.
Sustainability is at the heart of the niin brand. How does AENEA ensure that all the materials used in the Alaria collection are ethically sourced and conflict free?
Costan: We have been working for years to be as sustainable as possible. For example, we use only recycled precious metals and, with our gemstones, I try to ensure that I know the supplier and, even better, the source itself.
Jeanine was recently nominated for the Eco-Warrior Award for 2017 in Hong Kong's Women of Hope Awards. How important are ethics to AENEA?
Costan: In terms of philosophy, Jeanine and I are on the same page. But she is much more of a "warrior" than me, which is fantastic because it made me examine AENEA's ethics even more.
Jeanine describes her collaboration with AENEA as "the beginning of a great cross-cultural adventure". Are future collaborations on the horizon?
Jeanine: I'd love to collaborate with AENEA again. We've already been brainstorming ideas with other inspirations from nature. The feedback so far has been really positive so let's see!
Where can I buy the Alaria collection?
Costan: The collection will be available in the AENEA Atelier in Salzburg, the niin boutique in Hong Kong and online on the AENEA website.