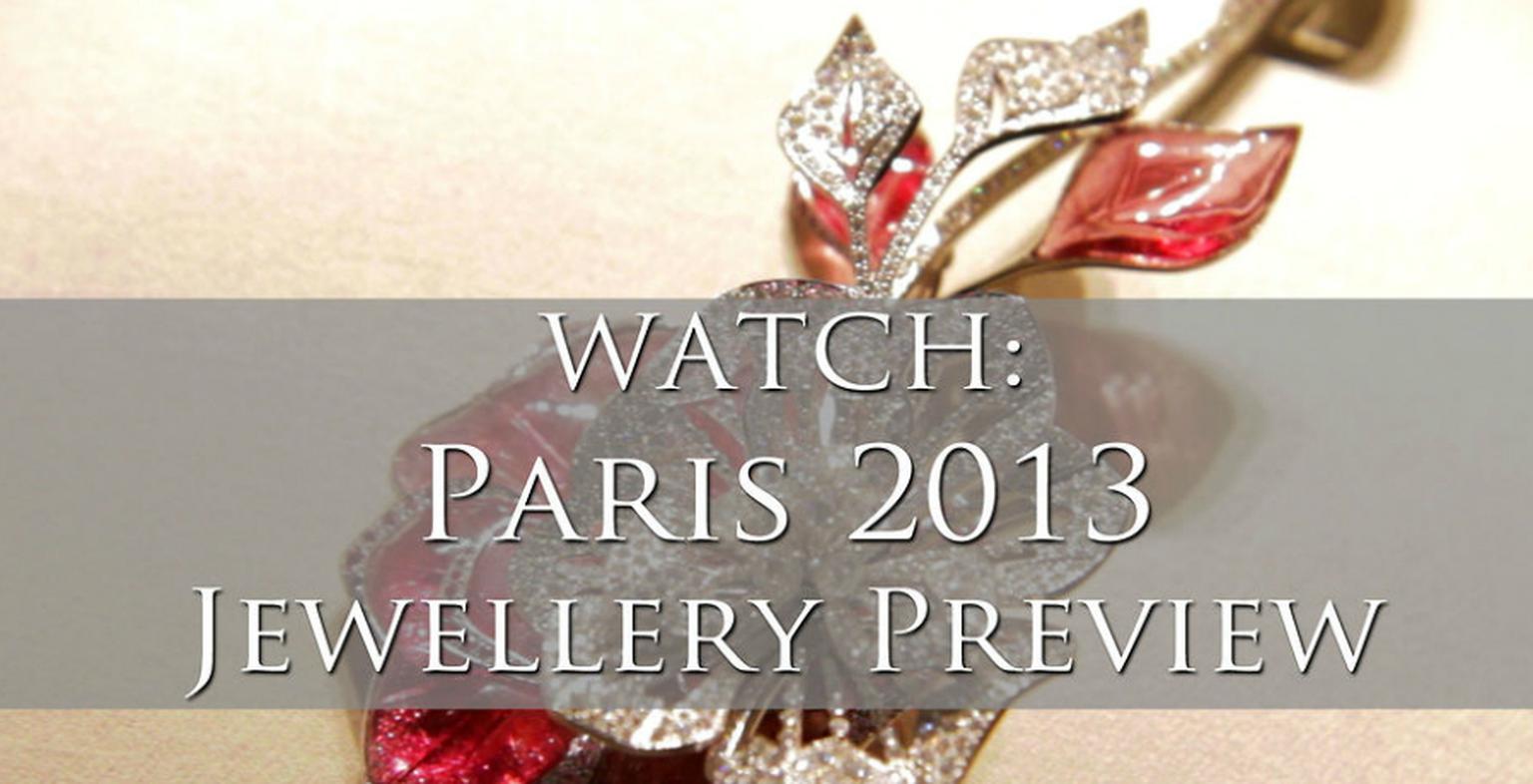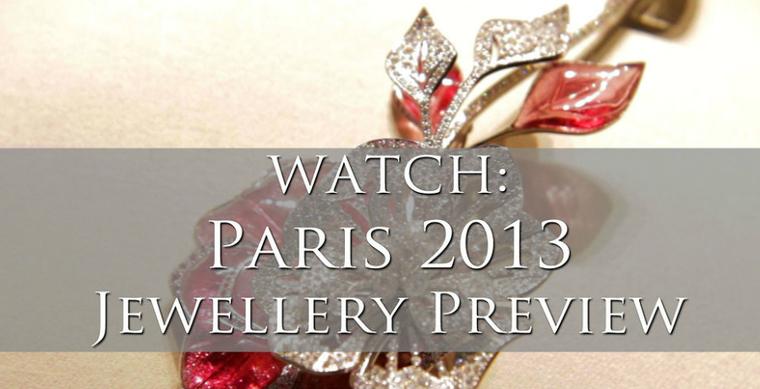 Last week the Jewellery Editor team took the Eurostar to Paris to see the new high jewellery collections presented to coincide with Couture Week in the fashion capital of the world. While models were sashaying down catwalks in the latest haute couture creations, we went to see what was new in the world of haute joaillerie.
De Beers' collection is called Phenoma. Celebrating the beauty of nature, it is, as expected, a magnificent display of high-carat white diamond jewels. For the first time, Taiwanese artist-jeweller Cindy Chao showed her Black Label and White Label Masterpieces in Paris during Couture Week. The compact collection spans everything from her first 'Masterpiece' jewel and one-off creations (that can take two years to make) to the White Label collection of jewels sold in her showrooms. Of special note was titanium butterfly brooch that sold at Christie's in Hong Kong in 2011 for almost US$1 million.
Dior followed on from last year's theme with 'Cher Dior', which, like 2012's 'Dear Dior', mixes exotic and eclectic influences in a spectacular clash of colours. Colour was also at the forefront of Van Cleef & Arpels' Pierres de Caractère jewels, with their incredible range of creativity. Some pieces are audacious and bold while others are delicate and subtle, but all play with colour, textures and light to reveal the true character of the stones.
Louis Vuitton's Voyage dans le Temps takes up the idea of time travel from last year's collection and injects it with a mega volts of colour. Opals and spinels are some of the exciting stones in this range of jewels.
Chaumet took the opportunity to return to a classic motif of the house with its Les Liens jewels. The cross motif, used by the house since 1907, has graced other collections over the years, but for the first time in a decade, the symbolic 'x' shape is seen on high jewels. The collection is comprised mainly of rings and earrings and limits itself to just two colours: white and blue.
Boucheron makes reference to the maison's corner location on Place Vendôme with Hotel de la Lumière, an almost all white collection that plays with light and shadows. House icons such as the 'Question Mark' necklace are reinterpreted in rock crystal and diamonds with a futuristic air. The highlight of the collection is the 'Soleil Radiant' diamond necklace, which was inspired by the sun motifs found on the balustrades of the Place, which commemorate the military victories of Louis XIV, the Sun King.
Chanel turns to Mademoiselle Gabrielle's love of all things Leo, her birth sign, with the audacious Sous le Signe de Lion collection. Diamonds, pearls and rock crystal have been used to create shimmering jewels, some of which have a 1970s swagger to them. 
Van Cleef & Arpels Pierres de Caractère Lotus d'Orient ring in white gold, with round and pear-shaped diamonds, round sapphires, fluted chrysoprase and one 24.44ct oval Mozambican Paraiba-like tourmaline.

Chanel has manipulated the lion motif to feature in every piece of its new 'Sous le Signe du Lion' collection, including this outsized diamond bracelet.

Bulgari Diva Collection 2013

Chanel's 'Lion Royal' necklace in platinum, white gold and diamonds is the star of the collection. The necklace is entirely set with diamonds.

Van Cleef & Arpels Pierres de Caractère Newet bracelet

Chanel's mosaic-style necklace is set entirely with diamonds and also features an almost hidden lion motif.

Bulgari Diva Collection 2013

Van Cleef & Arpels Pierres de Caractère Precious Light earrings

A sketch of the Van Cleef & Arpels Pierres de Caractère Oriental Princess ruby and diamond high jewellery necklace modelled at the store reopening.

Watch the video coverage of all the jewels launched at Paris Couture Week, presented by Maria Doulton, The Jewellery Editor.