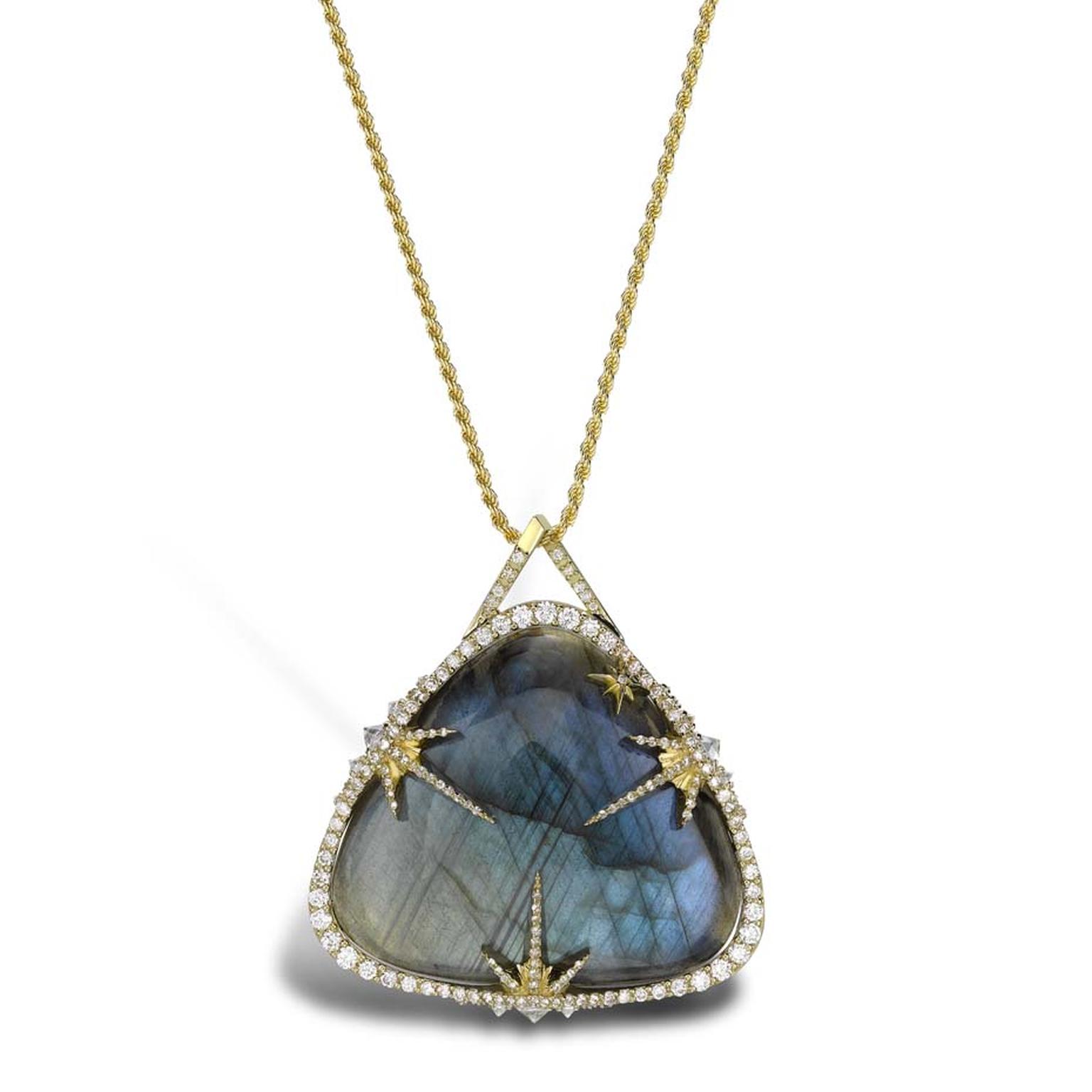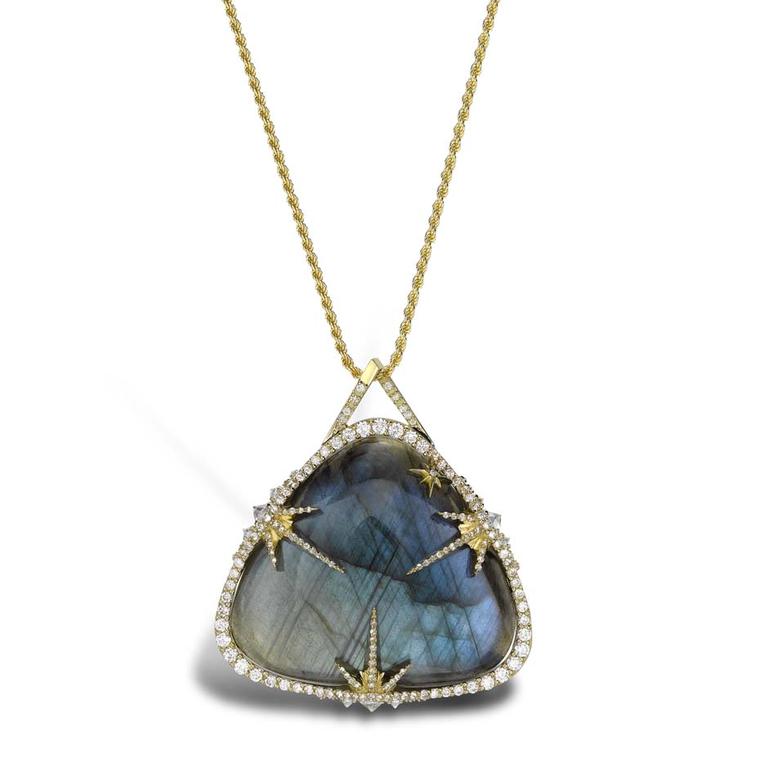 By Åse Anderson in London
With the expert eye of a seasoned time traveller, Eugenie Niarchos brings together retro and futuristic aesthetics to populate Venyx jewellery, a colourful planet born from the words Venus and onyx.
Venyx is a balanced fusion of old and new where clean, uncluttered lines and small details turn the ordinary into extraordinary. 
Born in Greece, Eugenie started her career in fashion before turning her attentions to jewellery making, working with Repossi and Vanessa Seward for Azzaro before studying fine jewellery design and diamonds at the Gemological Institute of America. After a spell at the Fine Jewellery Department of Christie's in New York, she launched her own line of jewels inspired by her travels.  
Her second collection, Theiya, was launched at Dover Street Market in London recently and will also be available on Net-a-Porter. Theiya is named after the Greek mythological Titaness Theia, who not only represented sight and the brightness of the sky, but was also the goddess that turned gold, silver and gemstones into precious objects. As the mother of the Sun, the Moon and the dawn, the ancient Greeks believed that Theia's eyes emitted beams of light to guide travellers around the world. 
The mythological tales of her homeland come to life in the latest Venyx jewellery collection, inspired by the five light phenomena experienced by the human eye. The Theiya Lumia and Obscura rings and pendants, set with diamonds and sapphires as well as labradorite, gibeon and moonstone, illustrate the contrasts between dusk and dawn.  The zigzag shapes in the Electra pieces are inspired by a flash of lightning, while the haunting beauty of the Aurora Borealis - also known as the Northern Lights - is brought to life in the Lady Australis and Lady Borealis ear cuffs. Other jewels in the collection represent the bright light of a speeding meteor and the mesmerising glow of the Polar star.
Venyx Electra Hoop earrings with coloured gemstones, from the new Theiya collection.

Venyx white gold Miss Zeus ring with coloured diamonds.

Venyx Star ring with blue sapphires and diamonds.

Venyx yellow gold Miss Zeus arm cuff with coloured gemstones.

The reverse of Venyx's Obscura pendant.

Venyx Star sapphire and amethyst earrings in yellow gold, from the new Theiya collection.

Venyx white gold Meteoryx Aurora ring with fancy sapphires and diamonds.

Venyx Lady Australis tsavorite ear cuffs in yellow gold and black rhodium.

Venyx Theiya collection Obscura pendant in yellow gold with diamonds and labradorite.