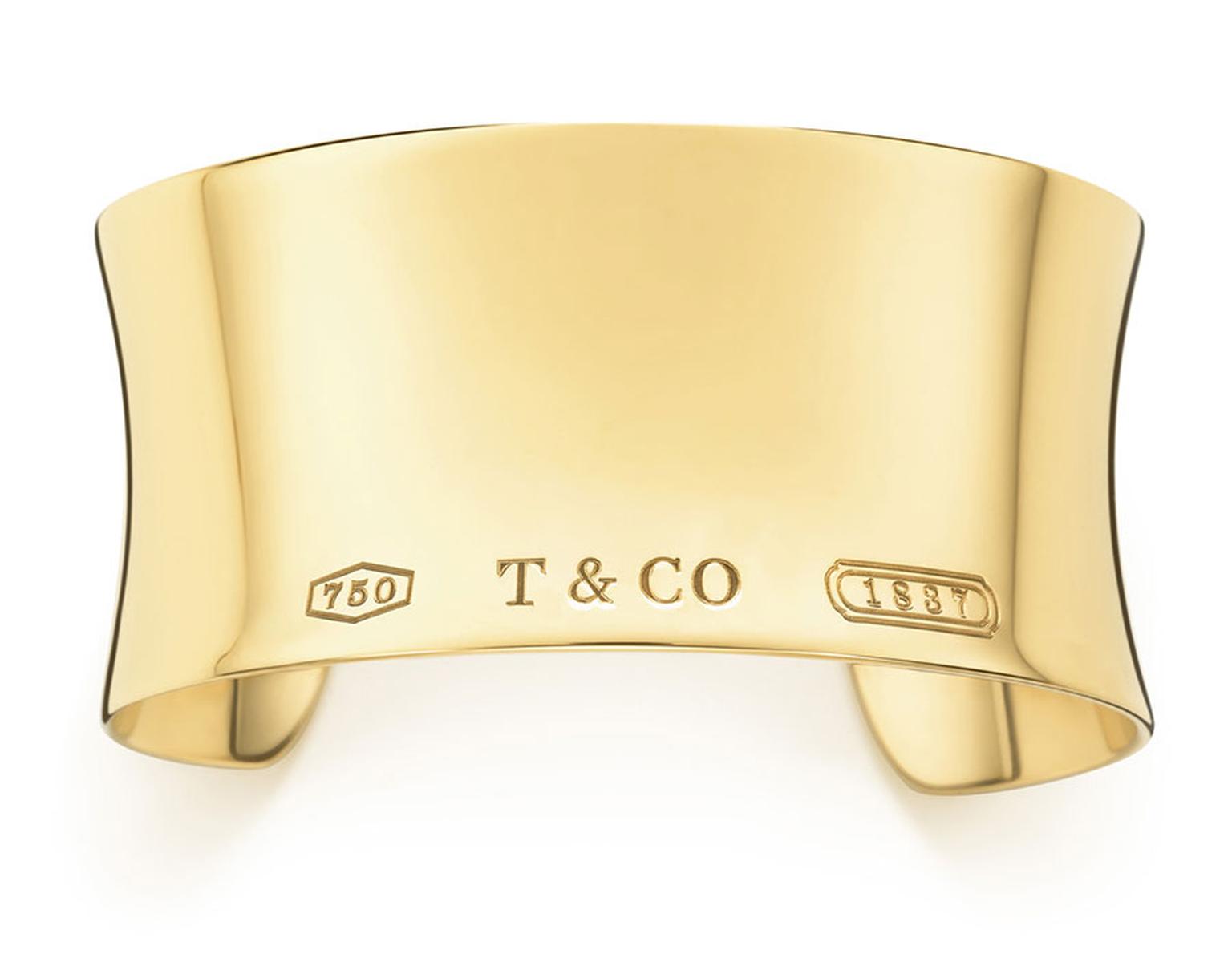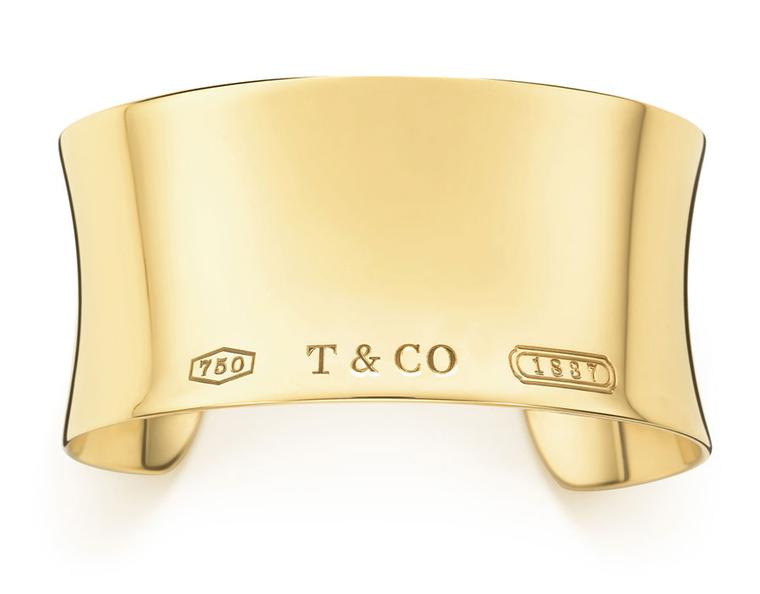 Tiffany & Co stamp its mark in its 175th anniversary with a new metal called RUBEDO that glows like gold but is malleable like silver. The arrival of RUBEDO is set to bring some fun to the world of jewels. This new metal - made from a secret alloy - captures the flattering soft tones of gold yet is lightweight and polishes up to a smooth lustre. Priced lower than gold it has the potential to add a whole new dimension to jewellery design. Now that RUBEDO is here, there is a third way somewhere between gold and silver.
Having heard the news, I was one of the first to head down to Tiffany & Co on Bond Street and have a look for myself. I needed to see RUBEDO in the flesh before writing anything about it as I was a bit sceptical about this new arrival.
In the weak winter light of London the large cuff shone like the setting sun and reminded me of the colour of very rosy Victorian gold. The cuff was smooth to the touch and had a depth of sheen that dispelled any thoughts of it looking like a lesser alloy. And being Tiffany, the piece was well made and finished to a high standard.
The rings, cuffs and pendants of the new collection belong to the 1837 RUBEDO collection and are all stamped with the signature of founder Charles Lewis to mark the anniversary year.
I think RUBEDO is a bold move from Tiffany, but then again, these American jewellers are a pioneering lot who are willing to try out new things. Tiffany was the first American company to incorporate the 925/1000 British standard of silver purity. Largely through the efforts of founder Charles Lewis Tiffany, the U.S. government adopted the standard, and later, the jeweller's standard for platinum (.950 pure), as well.
In the 1850s Tiffany & Co. established a silver studio, the first American school of design, which produced groundbreaking exhibits that won top awards at the great world's fairs in the late 19th century. And with the arrival of Italian-born Elsa Peretti, a catwalk model, in 1974 humble silver was eleveated to new heights as Peretti's clean, honed organic shapes championed silver as a serious player in the world of jewellery. The humble bean cast in silver captured the imagination of women around the world and has become a house icon.
So where did the name RUBEDO come from? In the medieval philosophy of alchemy, Rubedo was the title of the very highest achievement, when matter and spirit fused to create something of rare beauty. I will be keeping an eye on this new arrival  as I expect great things to come of it.
Tiffany RUBEDO Lock Chain

Tiffany RUBEDO ring

Tiffany RUBEDO pendant

Tiffany RUBEDO necklace

Tiffany RUBEDO Lock

Tiffany RUBEDO Cuff - one of the first jewels made from this new alloy, which was developed by the American jeweller.

Tiffany RUBEDO Bangle (thin)

Tiffany RUBEDO Hoop Earrings

Tiffany RUBEDO necklace (long

Tiffany RUBEDO '1837' Gold Bangle