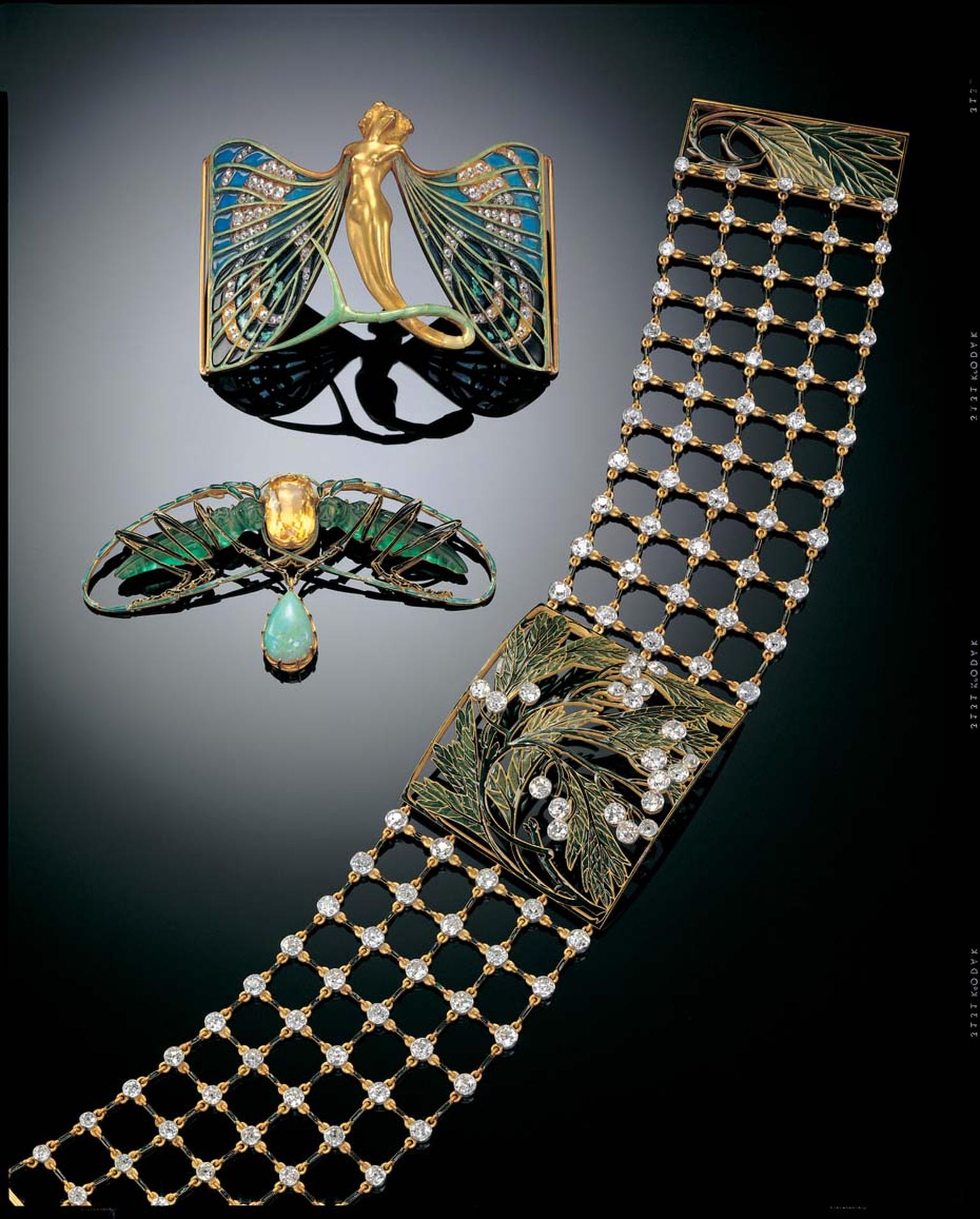 By Ase Anderson in London
A new revised and expanded book promises to unlock the mystery surrounding the lavish collection of imperial jewellery held by the Romanovs. 
Elegant, beautiful and extravagant, the jewels featured in the 352-page coffee table tome span a fascinating 300-year period in Russian history. 
Penned by Stefano Papi, who has worked as a Senior European Specialist in the jewellery departments of both Sotheby's and Christie's, this new revised edition of 'Jewels of the Romanovs: Family and Court' has an additional 48 pages, including 50 images. 
The Romanovs ruled Russia from 1613 to 1917, when the revolution brought their reign to an abrupt end.  The extravagant tasted of the tsars are particularly evident in the imperial jewellery collected in the late 19th and early 20th centuries. 
Through his extensive research, Stefano has identified pieces with little or unknown provenance and unravelled the history surrounding these gems and the people who wore them. 
The book gives a detailed insigh into the Romanovs' jewels and takes the reader through the golden years leading up to the downfall of the tsar. Post-revolution, he follows the exiled survivors of the Romanov line, and their jewels, to Paris and the European courts, where many of them sought refuge. 
Featuring magnificent jewels, diamonds, sapphires, and pearls, the book is a visual treat as well as a fascinating read for those interested in the history and splendour of the Russian monarchy. 
Stefano is the author of several books, including 'Stage Jewels and Jewellery of the House of Savoy,' and co-authored '20TH Century Jewellery and the Icons of Style.'
Published by Thames & Hudson, 'Jewels of the Romanovs' is available from reputable booksellers, retailing at £45. 
A folding miniature portrait holder containing pictures of Alexander III, Maria Feodorovna's children and their dates of birth. Image By: Sotheby's

An imperial diamond jewel from the mid-18th century. Image by: Sotheby's

The Grand Duchess Elizabeth with a lady-in-waiting in 1897.

During his 1896 coronation, Nicholas II gave Grand Duke Vladimir this Fabergé box. Image by: Sotheby's

A handwritten note from Nicholas II, which reads: 'Alix and I ask you to accept this small present as a souvenir of this day. Nicky.' Image by: Sotheby's

A diamond and sapphire brooch, with an oval sapphire in the centre and a double border of cushion-shaped diamonds, and a pair of en-suite earrings. Image by: Sothebys

This Fabergé cigarette case by Michael Perkhin was created to commemorate the wedding of the Grand Duchess Elena and Prince Nicholas in 1902. Image by: Sotheby's

A portrait miniature of the Empress Maria Feodorovna by Zehngraf features pearls set in a heart-shaped portable frame decorated with enamel designed by Fabergé. Image by: Sotheby's

Created by August Holmström, this richly decorated Neoclassical case features flowers and swags in four colours of gold. Image by: Sotheby's

A Roccoco-style case covered in translucent chartreuse enamel with a wave decoration incorporating diamond scrolls. Image by: Sotheby's

A rare 1890 case by Michael Perkhin with mother-of-pearl and gold, circa 1890. Image by: Sotheby's

A devant de corsage from a parure. The oval aquamarines could be detached to serve as brooches, and the pendant could also be worn separately. Image by: Sotheby's