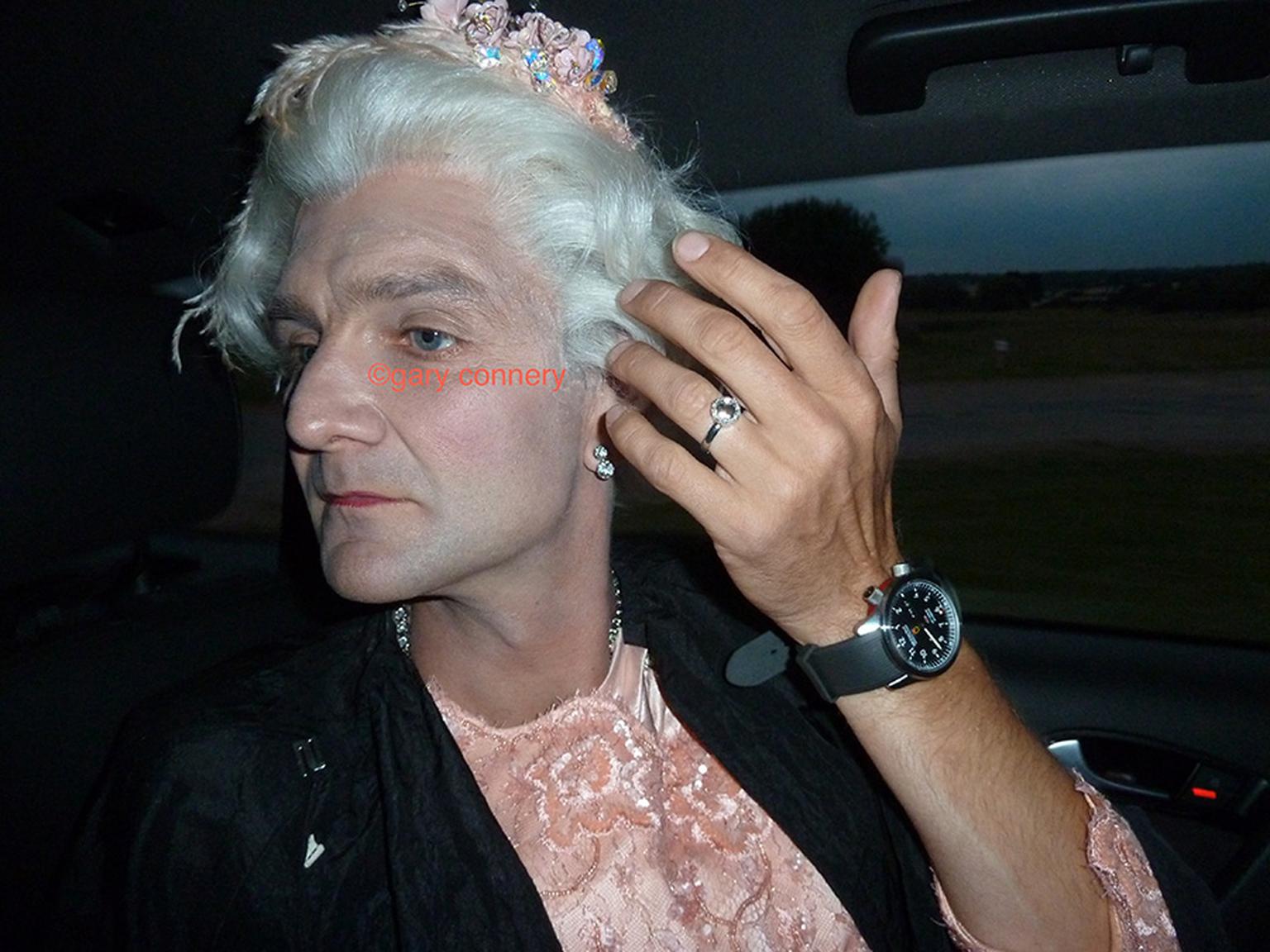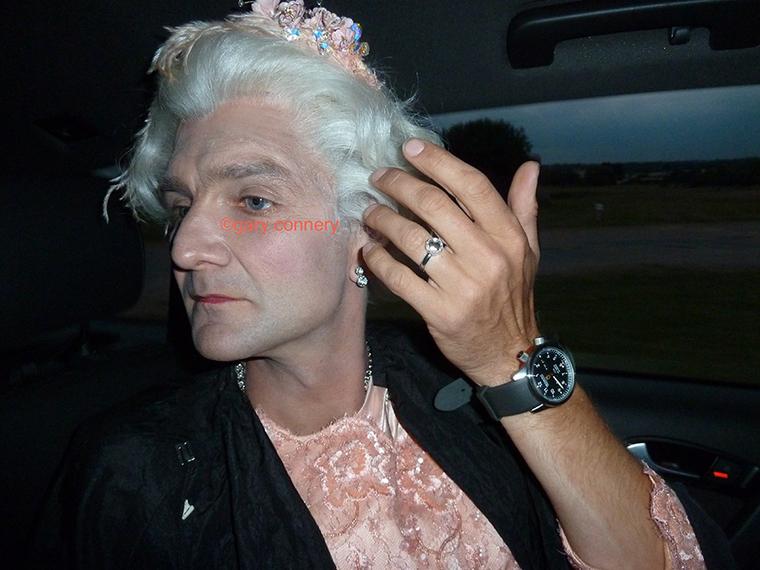 We were almost fooled when at the Olympic opening ceremony a chopper loomed into view and out jumped Her Majesty Queen Elizabeth with James Bond in tow. I am sure we all guessed that it wasn't really the Queen parachuting in, game as she is, but I was curious to know who was the parachuting royal impersonator?
Well all is revealed as I have just been sent these pictures by the English-owned watch house Bremont as the cross-dressing (temporarily I hasten to add to avoid a libel suit) parachutist is none other than Gary Connery. You may know his name as he is  the first man to have jumped out of a helicopter with a wing suit and no parachute earlier this year in May in Henley.  
Bremont, founded by brothers Nick and Giles English (read more by clicking here) were delighted to support the Henley based stuntman and he continues to be an avid friend of the brand and wear their watches, including for this high profile moment. Alongside him in the helicopter was Mark Sutton who played Bond. I love the fact that Gary is dressed exactly like the Queen, down to the jewels. And that isn't his real hair, it is a well-fastened wig and his fluttering feather hair piece stayed put during the jump. Also notice the plush cream leather interior of what must be the Queen's own helicopter. 
Gary apparently told the press that he thinks he may have been chosen for his Queen-style legs that were certainly on full view to the world as the crowds looked up to see 'the Queen' descend from the skies with a Union Jack parachute billowing behind her. Gary had to be sewn into the salmon pink dress and I think he did a great job at being a Queen for the day.
Bremont's Martin-Baker watch as worn by "her Majesty" when she parachuted in to the London 2012 Olympic Stadium for the opening ceremony. This tough watch was created in collaboration with the British firm that pioneers ejector-seats for pilots. Fortunately our "Queen" did not have to activate the ejector seat during her Olympic jump.

Gary-Connery-in-Henley-in-his-jumping-suit

Gary Connery dressed as the Queen checks his Bremont watch before jumping out over the Olympic stadium.

Gary Connery was dressed just like the Queen even down to details like her diamond necklace and earrings and of course, her handbag.

Gary Connery in Henley in his flying suit. This dare devil parachuter is the first man to have jumped from a helicopter without a parachute in Henley this May. He is supported in his aerial endeavours by the young British-owned watch brand Bremont, whose founders also live in Henley.

Bremont fan and dare devil parachutist Gary Connery was the man who fooled us into thinking that he was the real Queen jumping out of a parachure over the Olympic stadium during the opening ceremony.