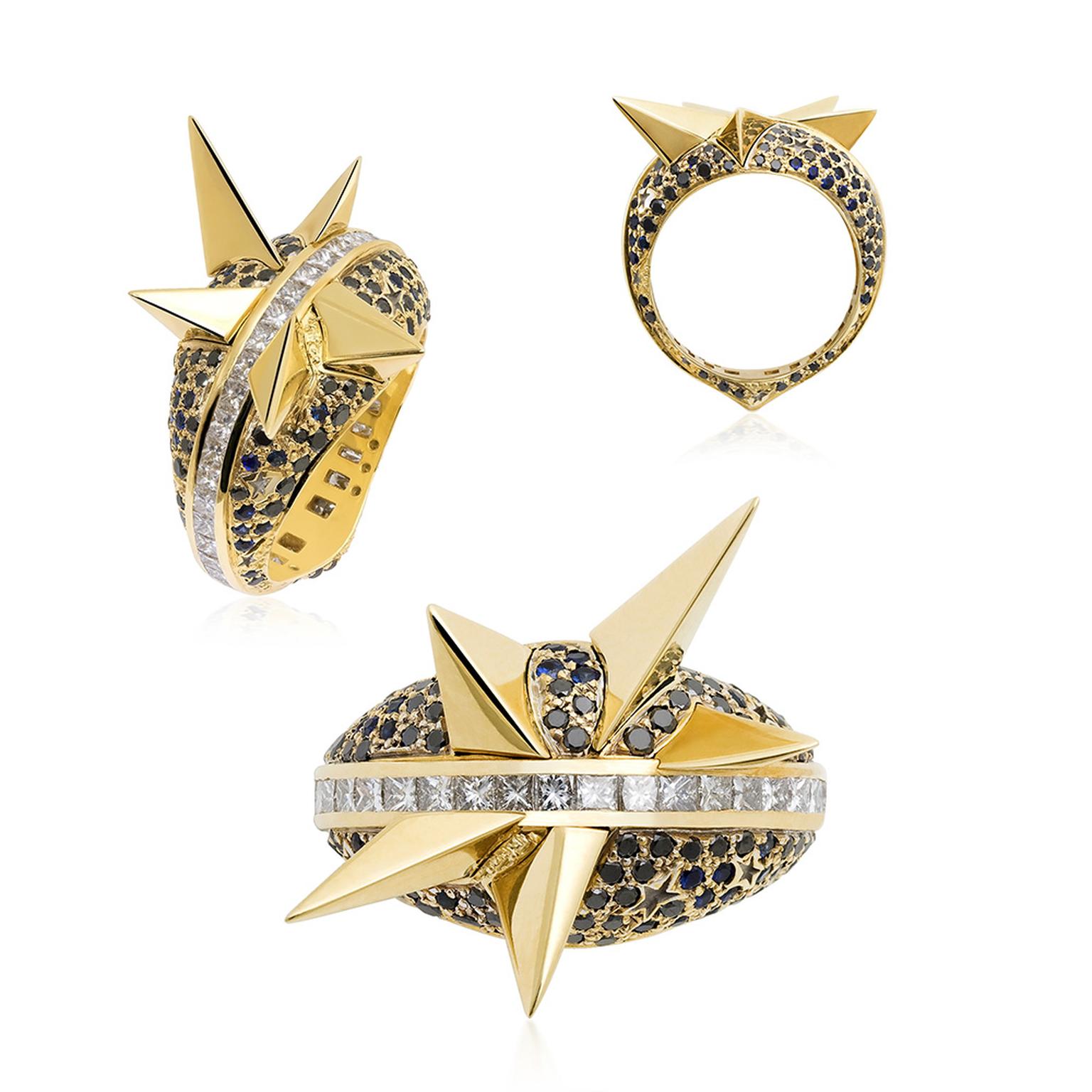 By Laura McCreddie
There can be no argument that, as far as British high-end design talent is concerned, Stephen Webster and Shaun Leane were the trailblazers. They proved that haute didn't necessarily mean staid but, more importantly, they showed a new generation of talent that you could start at a jeweller's bench and end up creating an empire.
In the 20 years after Webster opened his first store in London, there has been a quiet revolution going on in the British luxury design quarters, with people such as Jasmine Alexander, Alexander Davis and Jack du Rose following in Webster's Cuban-heeled footsteps.
"I create my collections to be the best and most desirable in the world," explains Jack du Rose, the man who worked out how Damien Hirst's full diamond pavé skull, entitled For the Love of God, could become a reality and who has recently launched a collection of pieces called Danger because each piece is based on a dangerous animal.
"I conceived of the collection as wearable jewelled sculptures," he says. And because each piece is a work of art, it is sold with a display bell jar that is locked with a diamond-encrusted scorpion key, which can also be worn as a necklace.
It is the visceral and the human that inspires Jasmine Alexander. Her Primal bracelet bears an uncanny resemblance to the human spine, with its 27 separate components that interlock and are held together by a spring steel core, where the spinal cord would be. Her Bleeding Hearts and Artists necklace, meanwhile, features an anatomically correct heart, with the chain passing through the pulmonary artery and vena cava. "I don't make pretty shapes and then put a meaning to them; the meaning precedes the piece," she explains.
Another designer who seeks his inspiration in unusual places is Alexander Davis. His first collection, called Dendritic, took, as its starting point, the branch-like, or dendritic, structure of molecules. He has also created a DNA pendant, on which the different gemstones pick out the person's unique DNA code, which Davis finds out after sending the customer for a blood test. "The resale value will be ridiculous, but it at least it gives someone a truly unique piece," he says.
It is that search for the unique, the interesting, the not-done-before that really marks out this new generation of British talent as exceptional designers who are worth investing in now.
Alexander Davis Deadly Nightshade amethyst and diamond ring in 18ct white gold.

Alexander Davis Dendritic Diamond Ring in 18ct white gold, set with 2.4ct of diamonds.

Alexander Davis Dark Romance Vaulted Amethyst Ring, set with an inverted amethyst and diamonds.

Alexander Davis Diadem double finger ring in platinum, set with an inverted 10ct tanzanite and diamonds.

Alexander Davis DNA Pendant. When a DNA pendant is commissioned, Davis takes a blood sample from the wearer and their DNA sequence is analysed. The combination of gemstones corresponds to a unique part of their DNA.

Jasmine Alexander Ascent Victorious ring in yellow gold and diamonds.

Jasmine Alexander Ascent Victorious ring in white gold and diamonds.

Jasmine Alexander Ascent Victorious ring in white gold and diamonds.

Jack du Rose Dart Frog ring in white gold, lagoon tourmaline, mandarin garnet, emerald and black and white diamond.

Jack du Rose Jellyfish white gold, ruby, and diamond earrings.

Commissioned by du Rose and created by Portland, Oregon-based glass artist Andy Paiko, this series of sculptural vessel ware accompanies each piece. Each jar contains a handmade stand, which securely and subtly holds its content in optimal position.

Jack du Rose Lion in yellow gold, cognac, champagne and white diamond, and caramel sapphire.