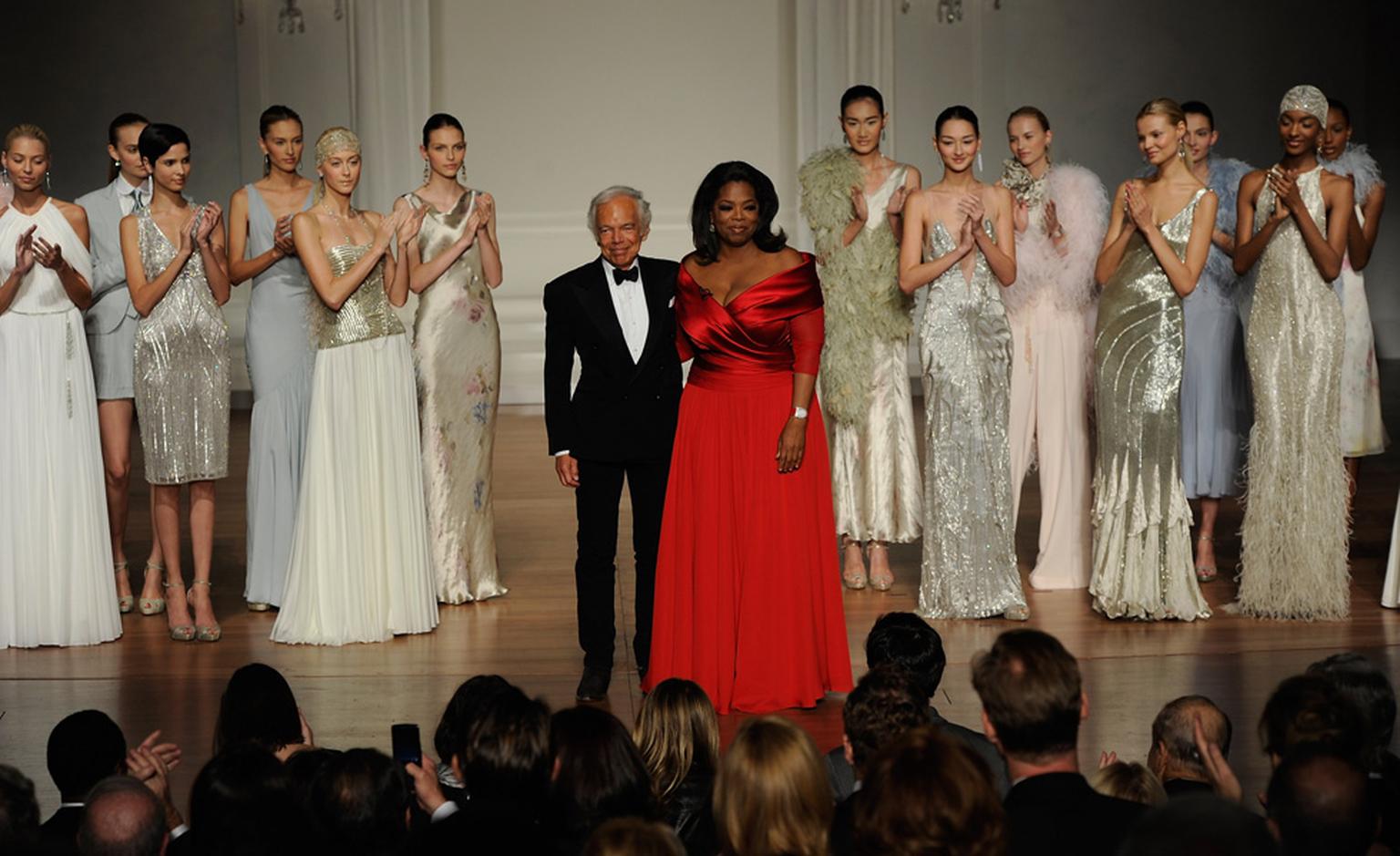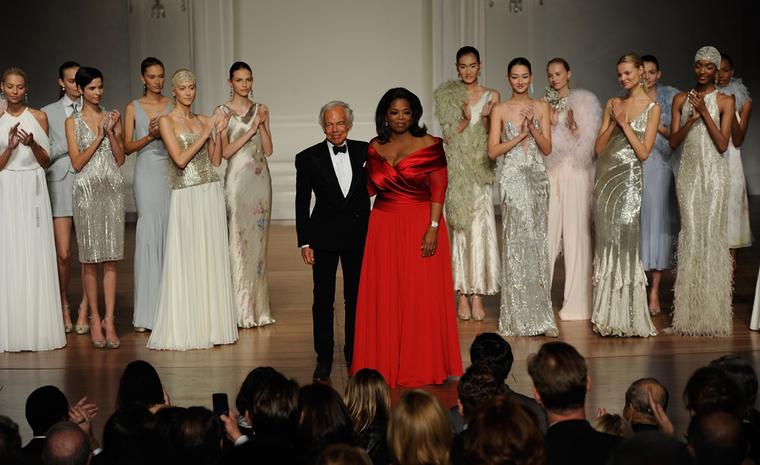 The mighty Ralph Lauren and equally mighty Oprah Winfrey staged an event in New York's Lincoln Center to raise money for charity. And check out the watch Oprah had on her wrist. It sounds like the start of a joke: how many Ralph Laurens can you fit into the Lincoln Centre? Hundreds is the answer as almost every guest at Ralph Lauren and Oprah's fundraiser wore a Ralph Lauren outfit. And it was all for a good cause, the Lauren family and the good and the great of America put on their RL frocks or tux, watches and rocks and headed to the Lincoln Centre in New York for an evening with Ralph Lauren hosted by Oprah Winfrey. After an 'intimate on-stage conversation' between Ralph and Oprah a dinner was held in the Alice Tully Hall. Money raised at the event was in aid of the Ralph Lauren Cancer Care and Prevention Centre and the Lincoln Centre for Performing Arts. I was interested to see the watch on Oprah's wrist: a Ralph Lauren Stirrup set with diamonds, on an orange strap to match her dress. I am not sure if that strap was made specially for her, but it would have been a good occasion to wear the right dress with the right watch. I will keep an eye out to see if she wears it at other events. Ralph's daughter-in-law Lauren Bush Lauren wore earrings from the Ralph Lauren Vintage collection while his wife Rickey chose a bracelet from the same collection. Daughter Dylan kept it simple and wore satin silk black halter dress with a plunging neck line.
A closer look at the watch on Oprah's wrist reveals a Ralph Lauren Stirrup with diamonds and orange strap to match the dress.

Family snap of Mr & Mrs Lauren and their three children - all dressed by Ralph Lauren.

Gala dinner attended by the good and the great of NYC.

The Ralph Lauren Stirrup medium size with a full pavé of diamonds. Oprah wore a similar one but on an orange strap to match her dress.

Uma Thurman in Ralph Lauren looking glam in head to toe Ralph Lauren

Ralph Lauren and Oprah Winfrey at the Lincoln Centre Fundraiser in New York.