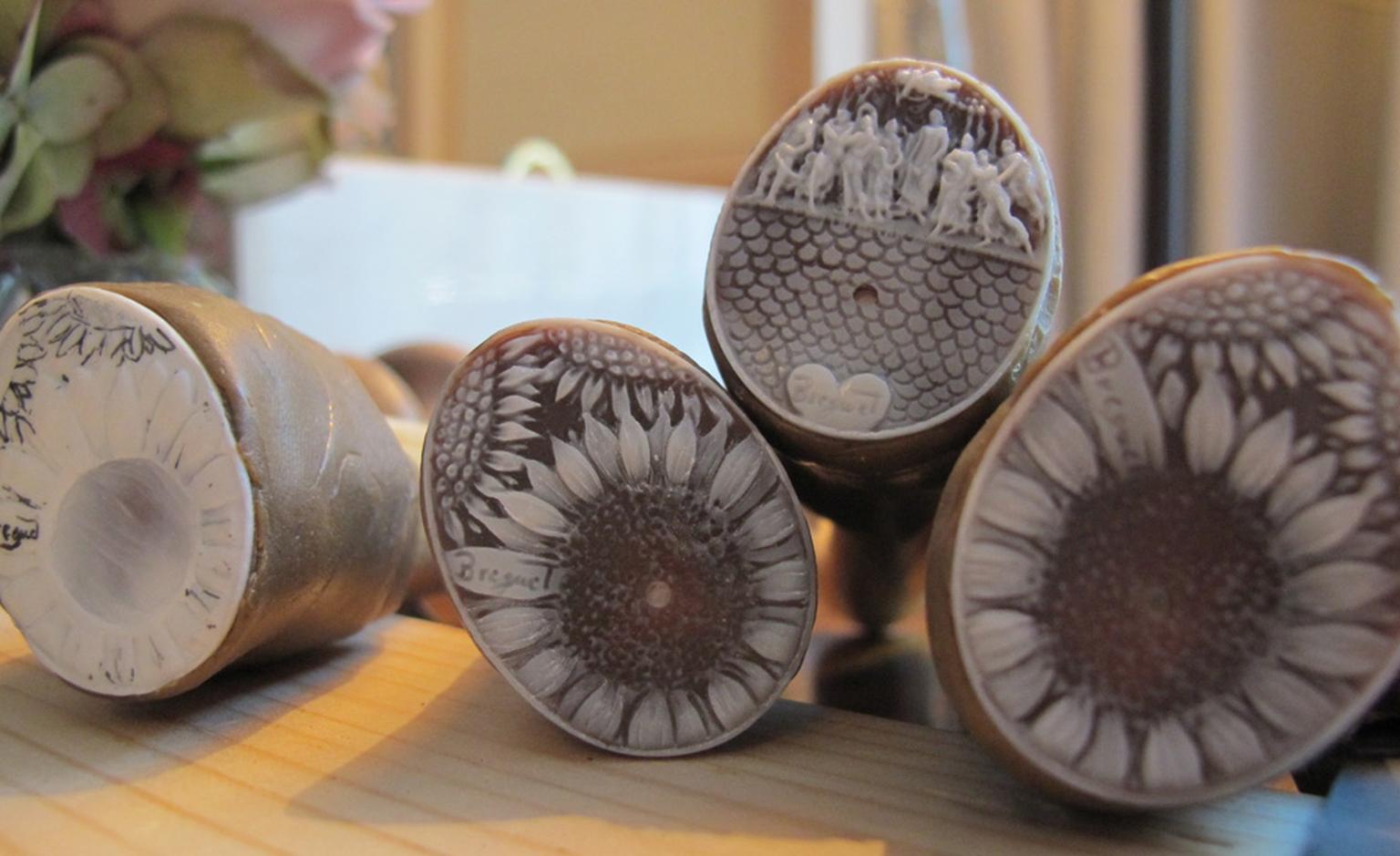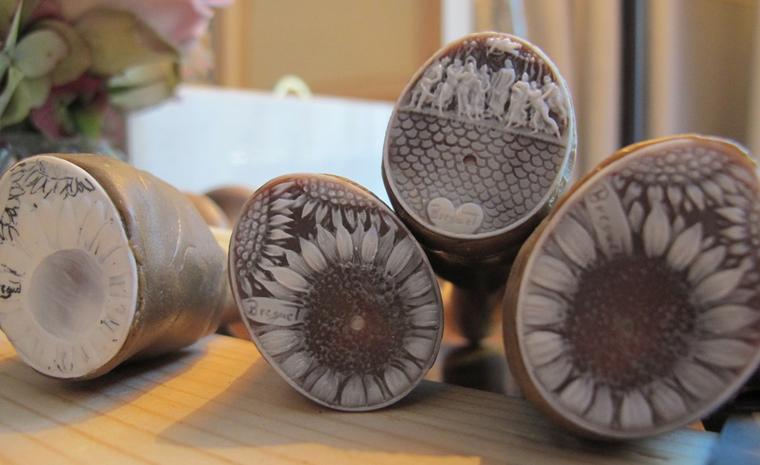 Father and son team of cameo carvers Pasquale and Fabio Ottaviano came to London with Breguet to show the art of making jewels and watch dials out of shells.
A finished Breguet Reine de Naples watch with a sunflower dial in cameo.

Fabio with his father Pasquale Ottaviano who have been commissioned by Breguet to create cameo jewels and dials for their latest collections.

Another example of the detailed miniature carving by the Ottaviano family.

All shell cameos start out from conches found both in the Mediterranean and further afield. Torre del Greco is the traditional shell carving centre in Italy.

Pasquale Ottaviano holds up a cameo he is carving for Breguet's "La Rose de la Reine" collection.

An example of Pasquale Ottaviano's exquisite worksmanship in this miniature cameo of "The Last Supper.'

Breguet Reine de Naples watch with sunflower cameo dial.

La Rose de la Reine ring by Breguet.

La Rose de la Reine pendant by Breguet.

Examples of the fine work of cameo carving in different stages, all done by father and son Pasquale and Fabio Ottaviano from Naples.