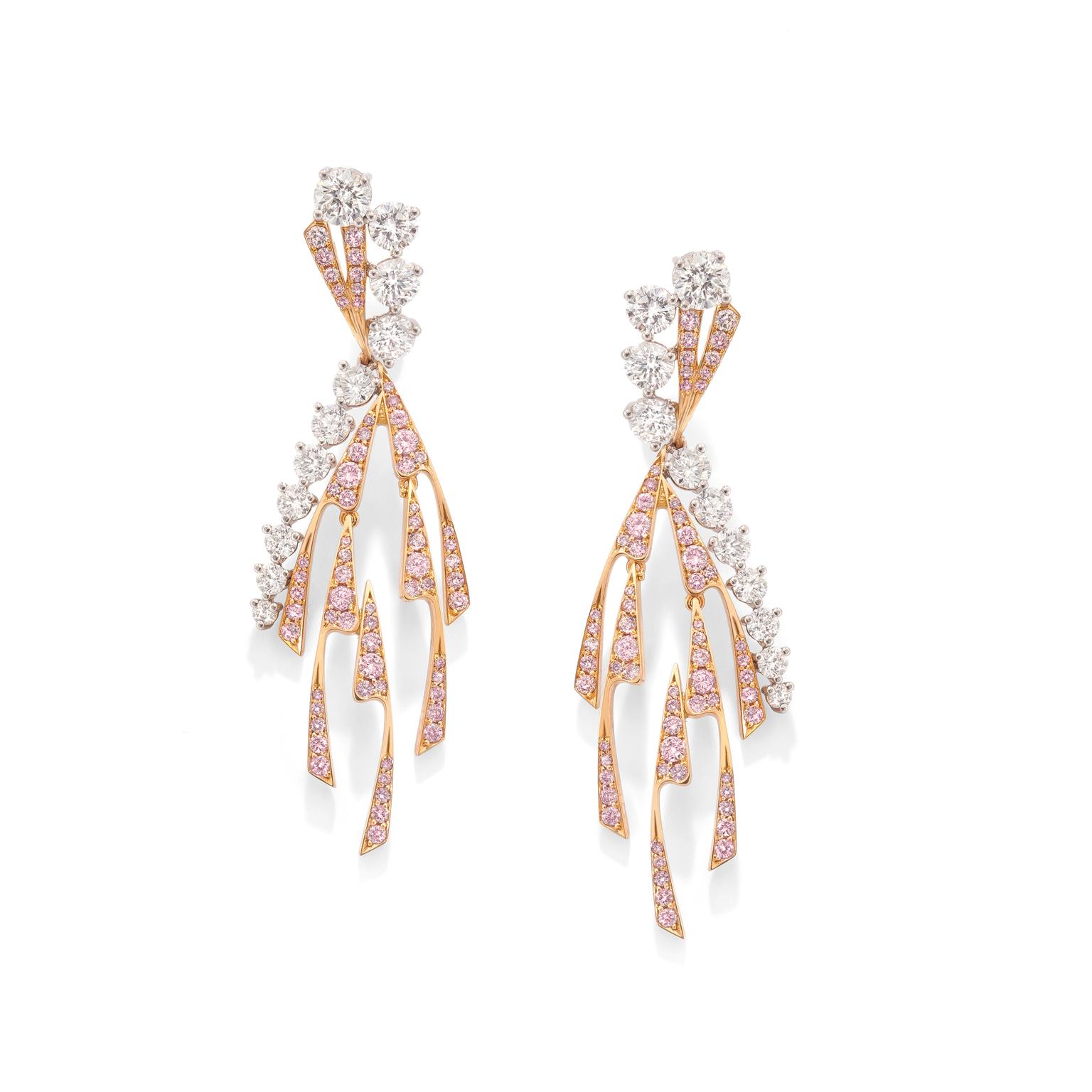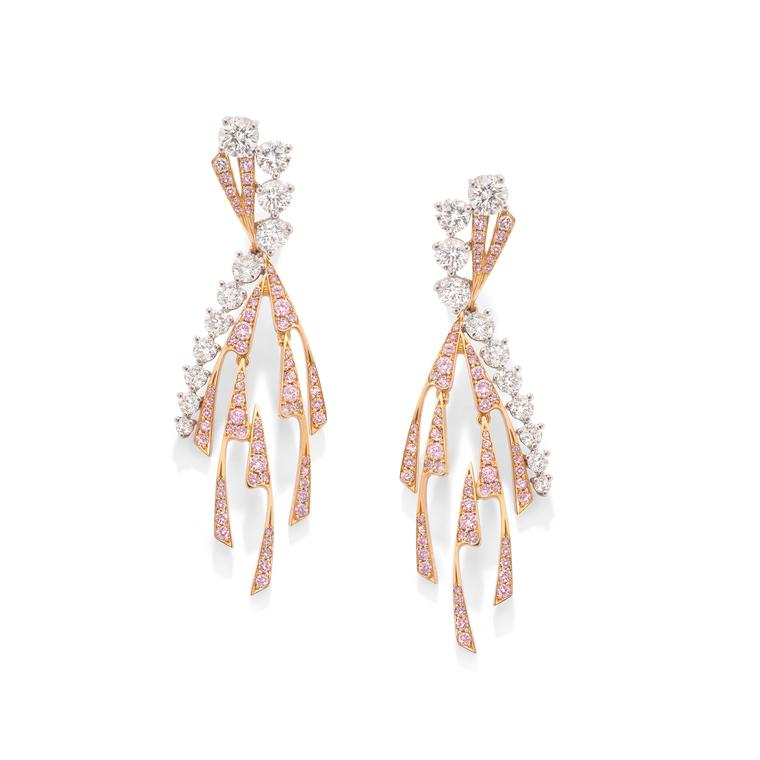 Pink diamonds are among the most valuable gemstones in the world, and being as heart-stoppingly beautiful as they are precious, it's hard to think of a more romantic gift. In honour of Valentine's Day, we have selected our favourite pink diamond jewellery to celebrate this rare and mysterious stone.
From the Pas de Deux range of Boodles jewellery, a collection inspired by The Royal Ballet, these romantic one-of-a-kind pink diamond earrings simply dance upon the ear. And Jacob & Co's cocktail ring also suggests movement. In this case, a vine wraps itself round the finger, ending in blossoms of large, matching pink and white pear-shaped diamonds.
Laurence Graff, the so-called "King of diamonds", owns the 23.88 carat Graff Pink, said to be the world's most valuable pink diamond. An awe-inspiring and internally flawless vivid pink stone, until recently it held the record for the most valuable diamond ever sold at auction ($46.2m, Sotheby's 2010). For us mere mortals, this good-enough-to-eat Graff ring features exceptionally rare pink pavé diamonds, which spiral beneath a 4.18 carat brilliant round white diamond in a Swirl ring that combines impact and romance in equal measure.
Harry Kotlar's exceptional necklace of cushion-cut white diamonds with pink diamond pavé links adds a rosy glow to any complexion. Meanwhile, Martin Katz creates romantic harmony in a pink diamond engagement ring that combines a dramatic Fancy grey emerald-cut diamond with the prettiness of heart-shaped pink diamonds.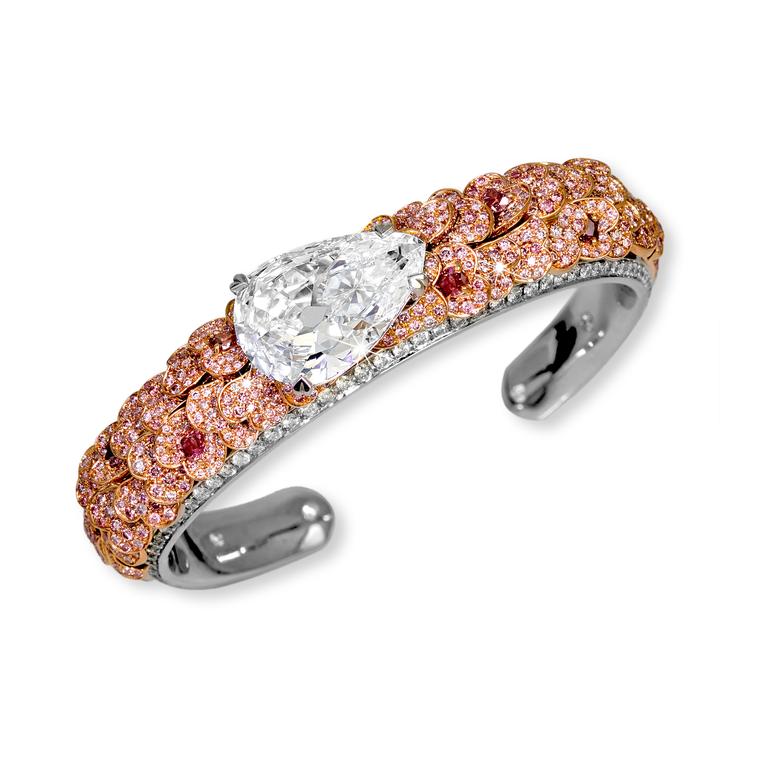 David Morris is renowned for bracelets that marry the highest craftsmanship and luxurious materials with everyday wearability. In this case, a 10 carat white pear-shaped diamond sits majestically above layers of micro-set pink diamond petals and rose gold.
Finally, Repossi is once again set on challenging the conventions of fine jewellery. Designer Gaia Repossi reserves pink for the heart-shaped band of gold that has been enhanced with fuschia-pink cataphoresis - a painting method usually reserved for industry. Set with white diamond pavé, it makes a statement that is as modern as it is romantic.
Read about the best engagement rings of 2015
Jacob & Co ring with a Fancy pink light-purplish pear-shaped diamond and white pear-shaped diamond, set with white and pink diamonds.

David Morris 10ct pear-shaped white diamond bangle with pink micro-set petals in rose and white gold.

Boodles Pas de Deux pink diamond drop earrings.