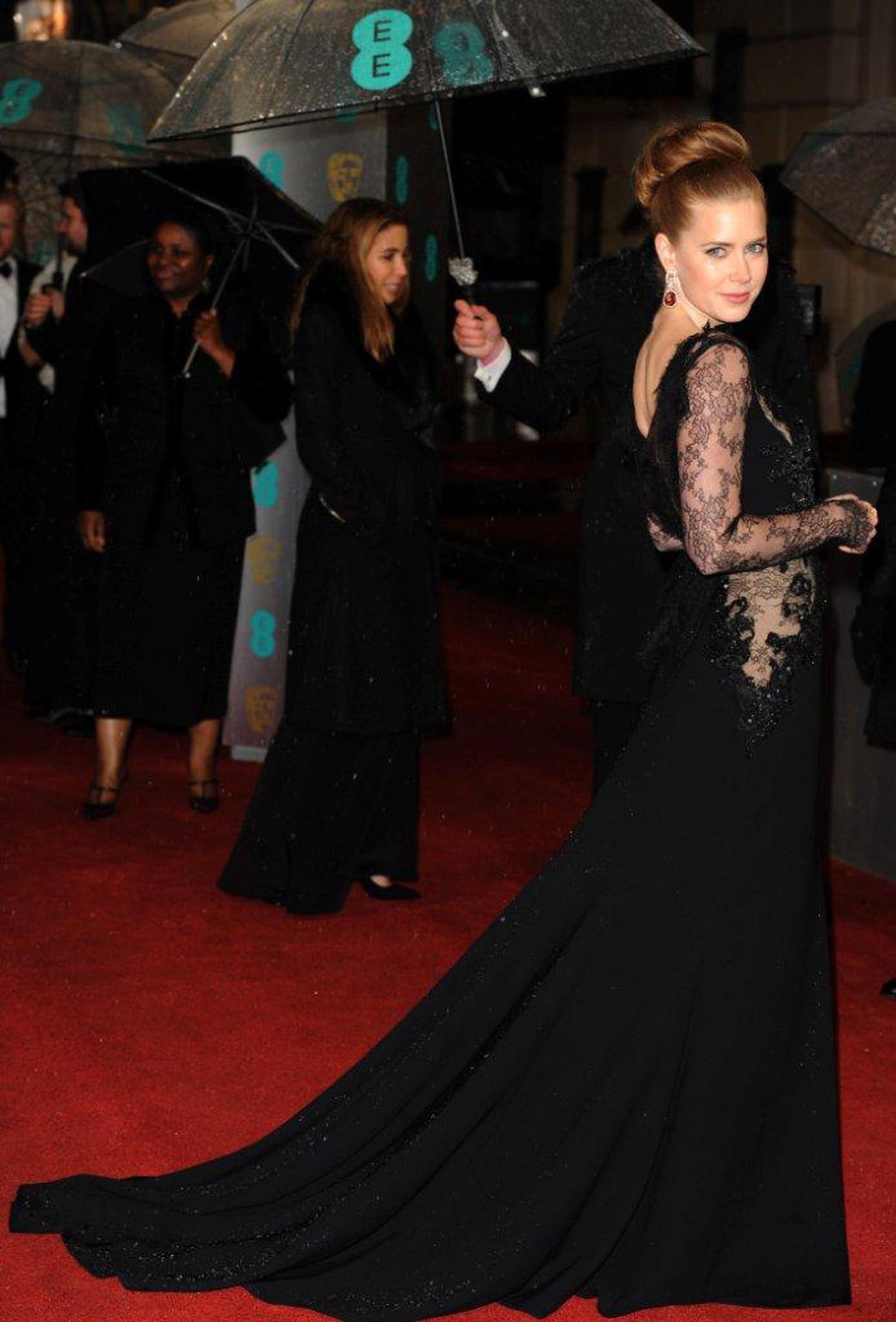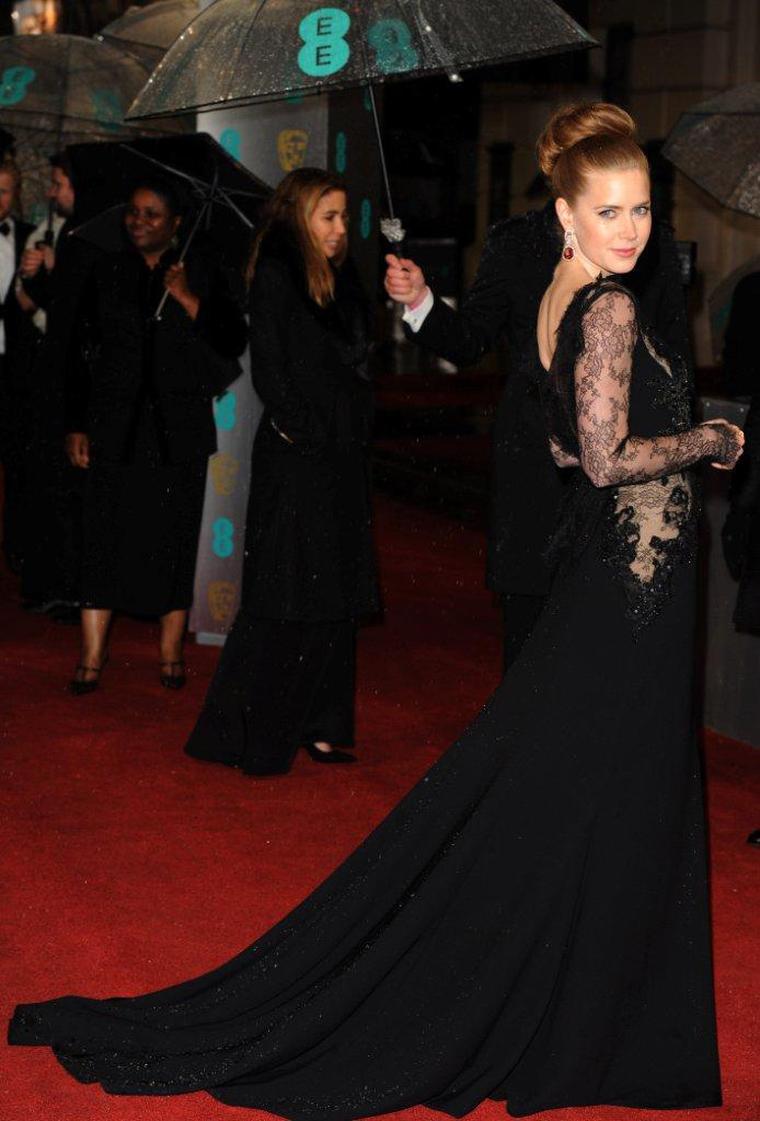 As the Oscars approach, so too does the end of the Awards season for this year, and what a past few months it's been. With the Golden Globes, the Emmys, Grammys, BAFTAs, Brits and more, there has been a flurry of high jewellery paraded on red carpets the world over.
One thing about the Oscars is that it has an element of unpredictability, which so few other awards shows have. For months, the film industry speculates over who will win what and when, only for many an actor, actress and auteur to be snubbed unceremoniously. The same goes for the jewels and the gowns. There's no excuse for playing it safe on the night. The Oscars attracts the most star-studded carpet of them all, and competition is fierce in the jewels and fashion stakes. Ask any jeweller who has had to ferry around jewels to the celebrities' suites. What they will be wearing almost always changes at the last minute, so it's a cliffhanger until the celebrities hit the red carpet and reveal their final choice.
Who will be wearing what is almost as important as who will be taking home which Oscar, and jewels are the finishing touch that can make or break an outfit. Recently, men have been getting in on the action ('Les Mis' star Hugh Jackman has been sporting some particularly swanky Harry Winston cufflinks at recent ceremonies), but for the most part, it is the actresses who have the responsibility of choosing not only the perfect dress, but the right jewels to go with it.
From what we have seen so far this year, coloured stones, particularly emeralds and sapphires, are proving very popular - check out British actress Emilia Fox's heavyweight Adler emeralds at the BAFTAs to see the dramatic impact a coloured stone can make on the red carpet. So, too, are unusual coloured stones such as pink tourmalines, as seen on Amy Adams at the BAFTAs - in this case a pair of earrings by Fabergé. So expect less of the old-school suites of all-white diamonds and instead more interesting coloured stones, with the focus on earrings, rings and bracelets (the rise of dress necklines has seen many stars avoiding necklaces altogether). And look out for flashes of pink, as I have heard that the Argyle Diamond Jewelllery collection of coloured diamonds, from the famous mine in Australia, is going to be tempting celebrities with its very valuable jewels. But don't expect conker-sized coloured or pink diamonds. Pinks tend to be around one carat in size and fairly discreet - the perfect match, perhaps, for more low-key stars such as Anne Hathaway.
This year's line-up of leading ladies is a mix of old and new Hollywood. Previous Best Actress winner ("You really like me!") Sally Field, who looked wonderful at the recent BAFTA ceremony in De Beers Aura jewels, is up for Best Supporting Actress for her part as Honest Abe's wife in 'Lincoln'. And Anne Hathaway, firm favourite for the award (though never guaranteed), has been winning pretty much every Best Supporting Actress award going, and doing so in style - in Chanel Couture and Fine Jewellery, no less.
Emmanuelle Riva may have recently won Best Actress at the BAFTAs, but it is the only non-festival major award she has received so far for her searing performance in Michael Haneke's 'Amour'. Fellow Best Actress nominee Naomi Watts is the dark horse of this year's race, though. Receiving the only nomination for Tsunami drama 'The Impossible', it's unlikely she'll walk away with one of the golden statuettes, but that won't stop her from dressing as if it's in the bag. On all the best-dressed lists for her outfit at the recent Screen Actors Guild Awards, where she wore a Marchesa gown, paired with Fabergé Clover earrings and an enormous Solyanka Emerald Cabochon ring, we can't wait to see what she's wearing on Sunday.
Over the past few months, the race for Best Actress has been dominated by two scorching sirens: Jennifer Lawrence and Jessica Chastain. Whoever wins, we hope that they will be continuing their recent run of showing the world how well they can accessorise in jewels by Chopard and Harry Winston. But it's the sort of year where most categories are a tough call, with only Anne Hathaway seeming like a sure thing. For best picture, the odds lie on Ben Affleck's 'Argo'. So far, he's won pretty much every major award going, but without a Best Director nomination for Affleck, you can tell that this is the year Oscar may blaze a different trail.
The Oscars will be hosted by Seth MacFarlane on Sunday 24 February, and is being shown exclusively on Sky Movies Oscars HD. Be sure to return to The Jewellery Editor on 25 February, when we will be showcasing the jewellery highlights from the year's most-anticipated red carpet event.  
With side-swept hair, a slinky 1920s Marchesa gown and classic Fabergé Clover earrings and Solyanka Emerald Cabochon ring, Australian actress Naomi Watts stole the show at the 2013 Screen Actors Guild Awards.

Painting it black on the BAFTAs red carpet, Amy Adams wore an elegant black Elie Saab lace gown to the awards ceremony in London, accessorised with dramatic Fabergé pink tourmaline and diamond earrings.

Jessica Chastain arriving at the 2013 BAFTAs in Harry Winston sapphire and diamond earrings, set in platinum.

There was plenty of old-school glamour at the Golden Globes 2013, and Jessica Chastain outshone most. She scooped an award for Best Actress in a Motion Picture Drama wearing a backless Calvin Klein gown with a plunging neckline, accessorised with US$3 million of Harry Winston jewels

At last year's Golden Globes, Amy Adams paired her blush pink Marchesa gown with elegant Tiffany Lucida® diamond earrings, Victoria diamond bracelets and a round, pear-shape and marquise diamond cluster bracelet. Image: Jeff Vespa/WireImage

Best-dressed Jessica Chastain on the BAFTA red carpet in an incredible, jewel-coloured Roland Mouret gown, accessorised with a Harry Winston sapphire and diamond bracelet, set in platinum, and Harry Winston sapphire and diamond earrings.

Nominee and presenter Jessica Chastain in an exquisite 'Splash' diamond necklace from the Water by Harry Winston Collection. Taken at the SAG awards 2013.

At the 2013 BAFTAs: fresh-faced Jennifer Lawrence continues her stylish run of red carpet outfits in a strapless Dior Haute Couture gown and a pair of unusual Chopard triangle diamond earrings.

Nominated for Best Supporting Actress for her role in 'Lincoln', Sally Field opted for timeless De Beers Aura jewels on the BAFTA red carpet.

Rising Star nominee Marion Cotillard was a ray of sunshine at the BAFTAs 2013 in a canary-yellow Dior gown and Chopard jewels.

Looking poised and polished in Chanel Couture, paired with Chanel Fine Jewellery, Anne Hathaway was the winner of a Golden Globe for Best Supporting Actress for her role of Fantine in 'Les Miserables' at the 2013 Golden Globes.

Brit actress Emilia Fox wore a magnificent trio of Adler emerald and diamond jewels on the night: earrings, a necklace and a bracelet weighed down by more than 100ct of Colombian emeralds.