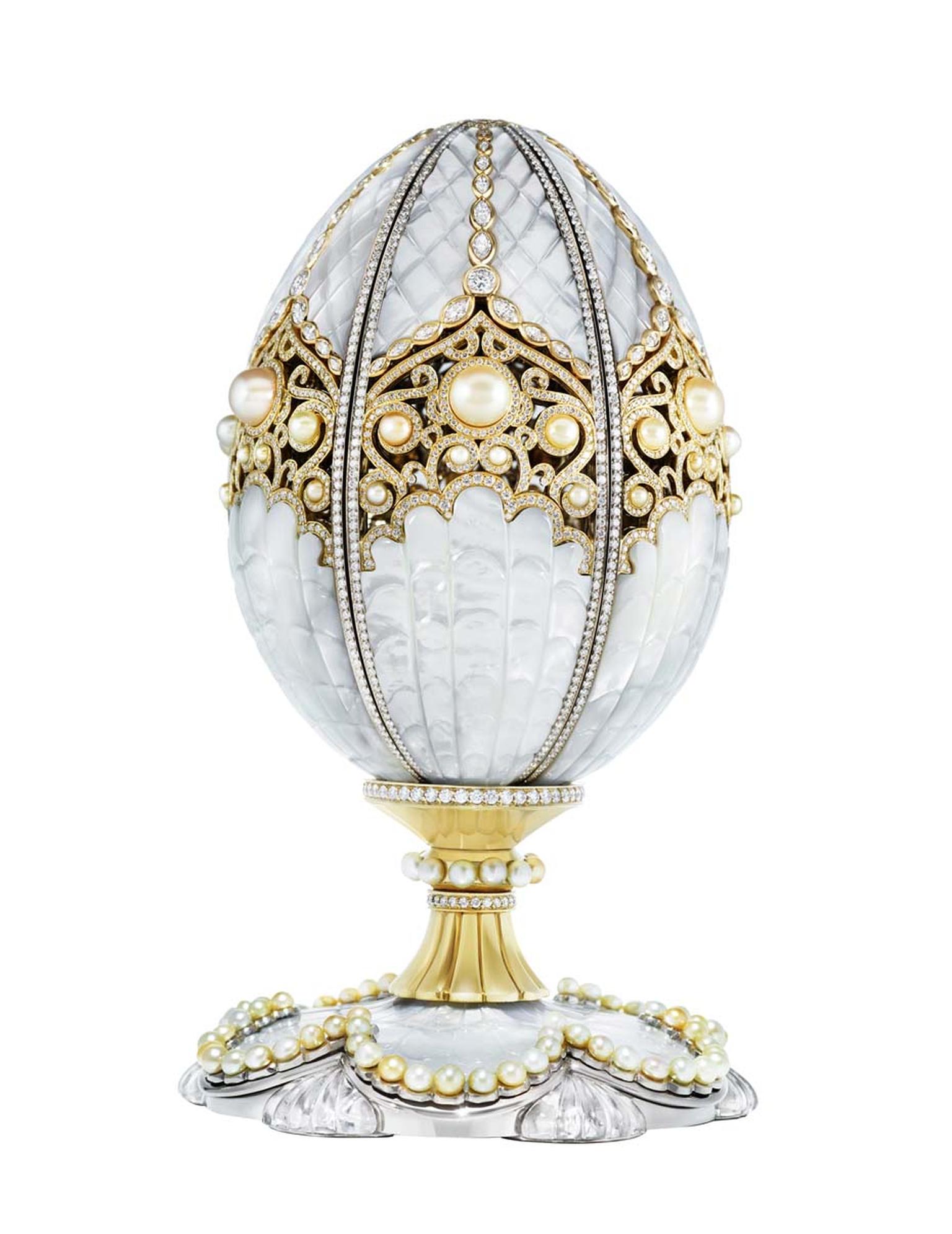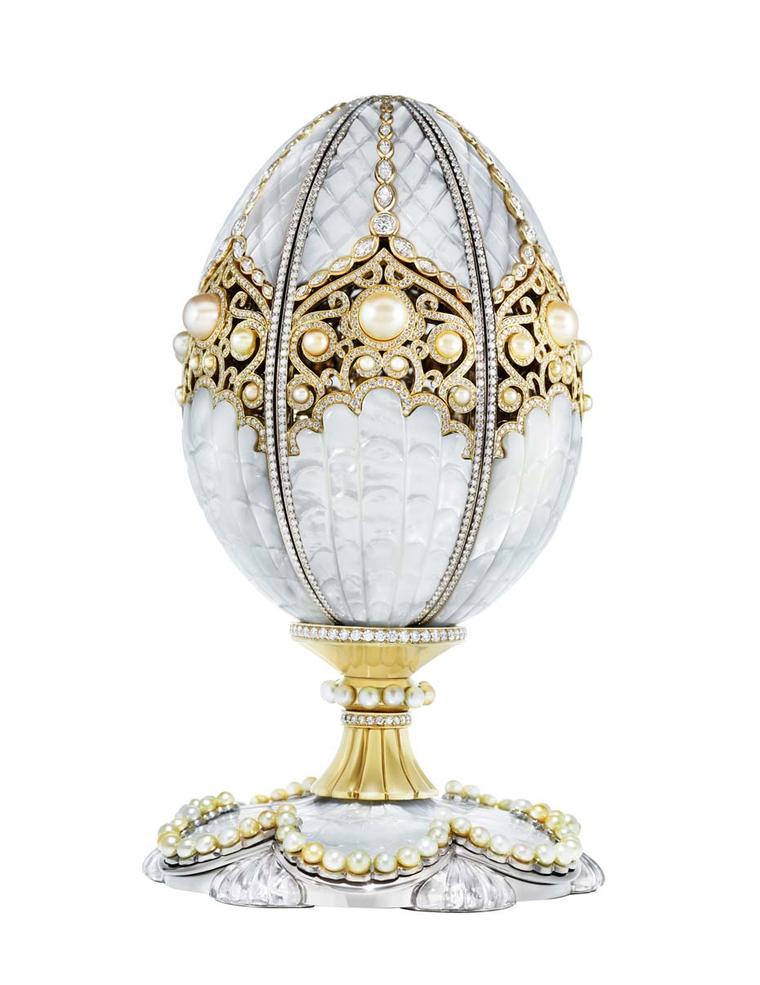 By Åse Anderson
The first Imperial Fabergé Egg created in almost a century was unveiled at the Doha Jewellery and Watches Exhibition last week,
Historically, Fabergé made Imperial Eggs for the Russian royal family, who were renowned for their extravagant and lavish tastes. The last Imperial Fabergé Egg was commissioned 99 years ago by Tsar Nicholas II as a present for his wife, Empress Alexandra, just months before he was overthrown in the Russian Revolution.
His father, Tsar Alexander III, had started the tradition of giving jewelled Easter eggs in 1885 when he commissioned the Hen Egg as a 20th wedding anniversary gift for his wife.
Out of the 50 Imperial Fabergé Eggs that were commissioned by the Tsars, 43 are believed to have survived the Revolution and all but two of these have been recovered. The third Imperial Egg was dramatically rescued from the scrapheap last year and has since been sold to a private collector.
The new one-of-a-kind bejewelled Fabergé egg was created in collaboration with the Al-Fardan family of pearl merchants and is inspired by the formation of a pearl inside an oyster. Continuing the Fabergé tradition of a hidden jewelled surprise, the opulent mother-of-pearl exterior has six sections that open up to reveal a 12.17 carat grey pearl sourced from the Arabian Gulf. In total, the Fabergé Pearl Egg is set with 139 pearls, all selected from Hussain Ibrahim Al-Fardan's private collection, as well as 3,305 diamonds. The egg, which will be sold after the five-day Doha exhibition, also comes with a pearl and diamond Fabergé necklace.
Fabergé President, Robert Benvenuto, said: "We are delighted to be sharing this historic moment - the unveiling of the Fabergé Pearl Egg - with the Al-Fardan family. It is a distinct pleasure and privilege for both me and the Fabergé team to have collaborated with them in sourcing some of the finest pearls in the world for this creation. We hold our partnership, and indeed our friendship, in the highest regard."
Read about the new Fabergé Devotion collection
The first Imperial Fabergé Egg was commissioned by Tsar Alexander III for his wife as a gift. Known as the1885 Hen Egg, it was crafted from gold and its opaque white enamelled shell opened to reveal a matt yellow gold yolk, which in turn opened to reveal a superb gold hen.

Tsar Nicholas II presented Empress Alexandra in 1898 with this Fabergé Lilies of the Valley Egg. Made of gold, overlaid with translucent rose pink enamel, the beautiful creation is decorated with enamelled green leaves and pearls, complete with rose-cut diamond dewdrops.

The Fabergé Pearl Egg, which was unveiled at the DJWE, draws inspiration from the formation of a pearl within an oyster. The egg's painstakingly crafted, mother-of-pearl exterior opens to reveal a unique grey pearl, sourced from the Arabian Gulf.

The exquisite new Pearl Egg is the first Imperial Fabergé egg to be created since 1917.