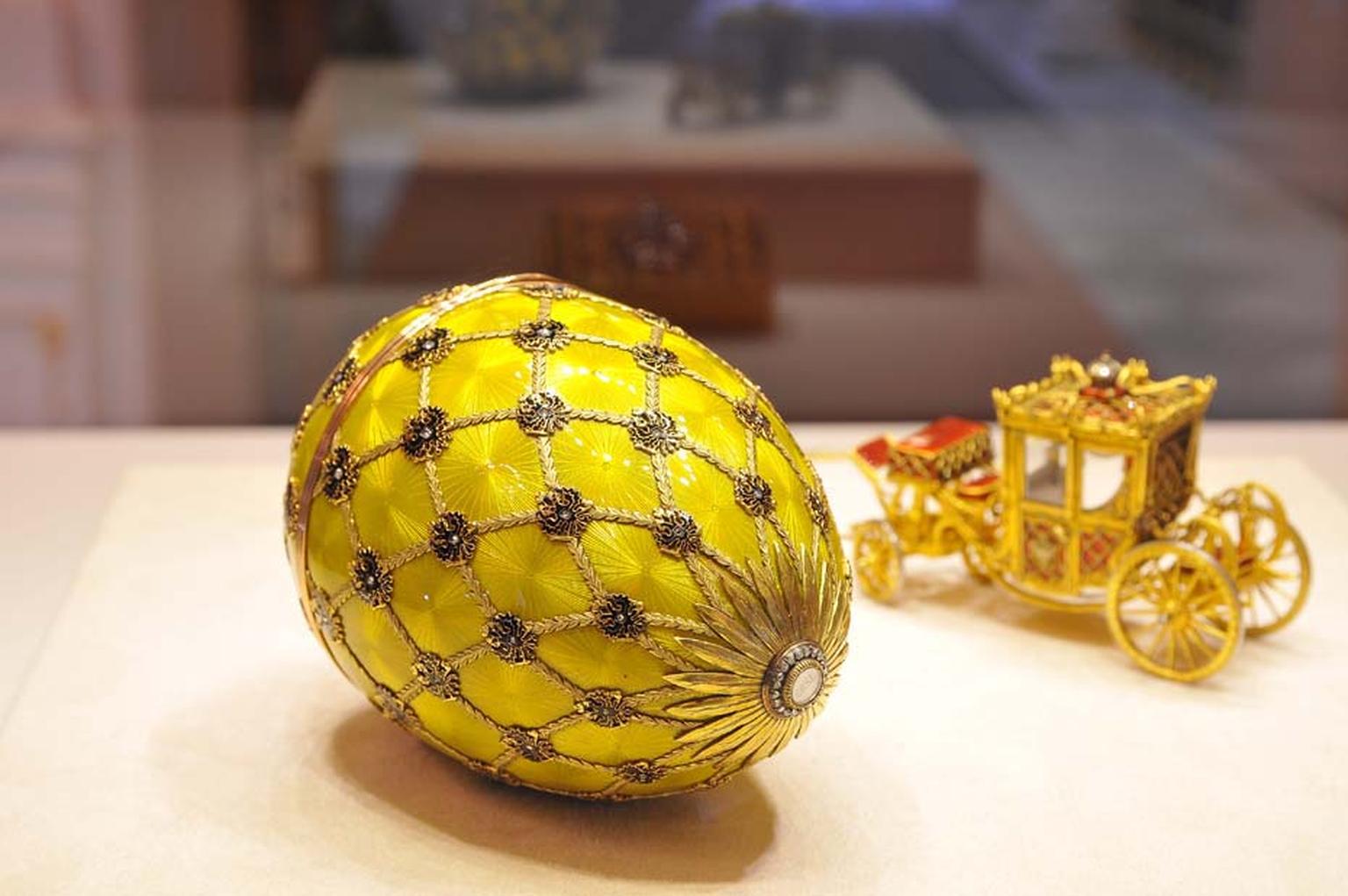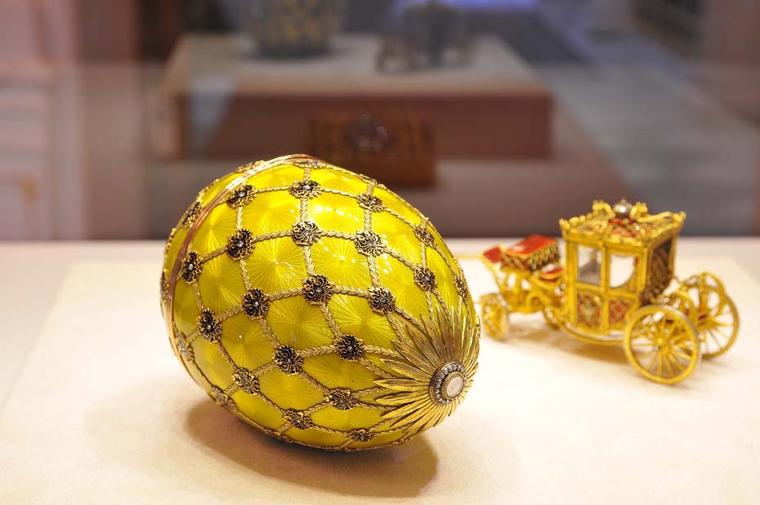 By Anastasia Nemchenok in London
A new Fabergé museum has opened at the Shuvalov Palace in St Petersburg, featuring more than 4,000 exhibits from the collection of Russian philanthropist Victor Vekselberg.
Alongside the main attraction - nine historic Fabergé Easter Eggs - visitors to the newly renovated palace will see other examples of fine Fabergé craftsmanship, including gold jewels, silverware and ornate cigarette cases, as well as works by Fabergé contemporaries Ivan Khlebnikov, Pavel Ovchinnikov and Ignatius Sazikov.
The collection features more than 4,000 exhibits owned by the Link of Times Cultural and Historical Foundation. Set up by Viktor Vekselberg, many of the exhibits on show were once owned by Malcolm Forbes, who sold his entire collection of Russian art jewellery to Vekselberg in 2004. Central to the exhibition are the series of nine Easter Eggs, which were produced by Fabergé between 1885 and 1917.
Peter Carl Fabergé, head of the House of Fabergé in Imperial Russia, received his first bespoke order from Tsar Alexander III in 1885, who wanted to present an original objet d'art to his wife, Empress Mariya Feodorvna, for Easter. From the early days of his work for the royal family, Peter Carl was given relative freedom with his designs. Tsar Alexander had only one stipulation: that each egg should contain a surprise.
His first creation, the 'Hen Egg' on display at Shuvalov Palace, was an oval-shaped egg decorated with white enamel, which opened to reveal a golden yolk, inside which was the 'surprise': a small gold hen.
The centrepiece of the new Fabergé museum in St Petersburg is the Imperial Coronation Egg, which was created in 1897. Inside the golden egg is a miniature representation of the 18th century carriage that transported the new Empress Alexandra Feodorovna, wife of Nicholas II, to her coronation ceremony. The red velvet of the seats was recreated in enamel, while the windows were fashioned from rock crystal. The Empress' monogram is visible on the top of the egg.  
Fabergé made 50 eggs over four decades of the most turbulent times for the Russian Empire. But these luxurious and magnificent jewels remained untouched by these historical events. Today, the remaining 42 Fabergé Easter Eggs are beautiful memento mori of a fallen empire, nine of which are reason alone to visit the new Fabergé museum in St Peterburg.
On show at the Fabergé museum are nine of the famous Imperial Easter Eggs as well as trinkets created by Peter Carl Fabergé for royal court members, nobility and the extended family. Image: The Link of Times

The entrance to the newly renovated Shuvalov Palace. Image: The Link of Times

The 4,000 exhibits on display are owned by the Link of Times Cultural and Historical Foundation, which was set up by Russian philanthropist Viktor Vekselberg. Image: The Link of Times

The Blue Sitting Room inside the Shuvalov Museum in St Petersburg, where some of the 4,000 exhibits from the collection of Russian philanthropist Victor Vekselberg are on display. Image: The Link of Times

The centrepiece of the new Fabergé museum in St Petersburg is the Imperial Coronation Egg, which was created in 1897 by Peter Carl Fabergé. Image: The Link of Times