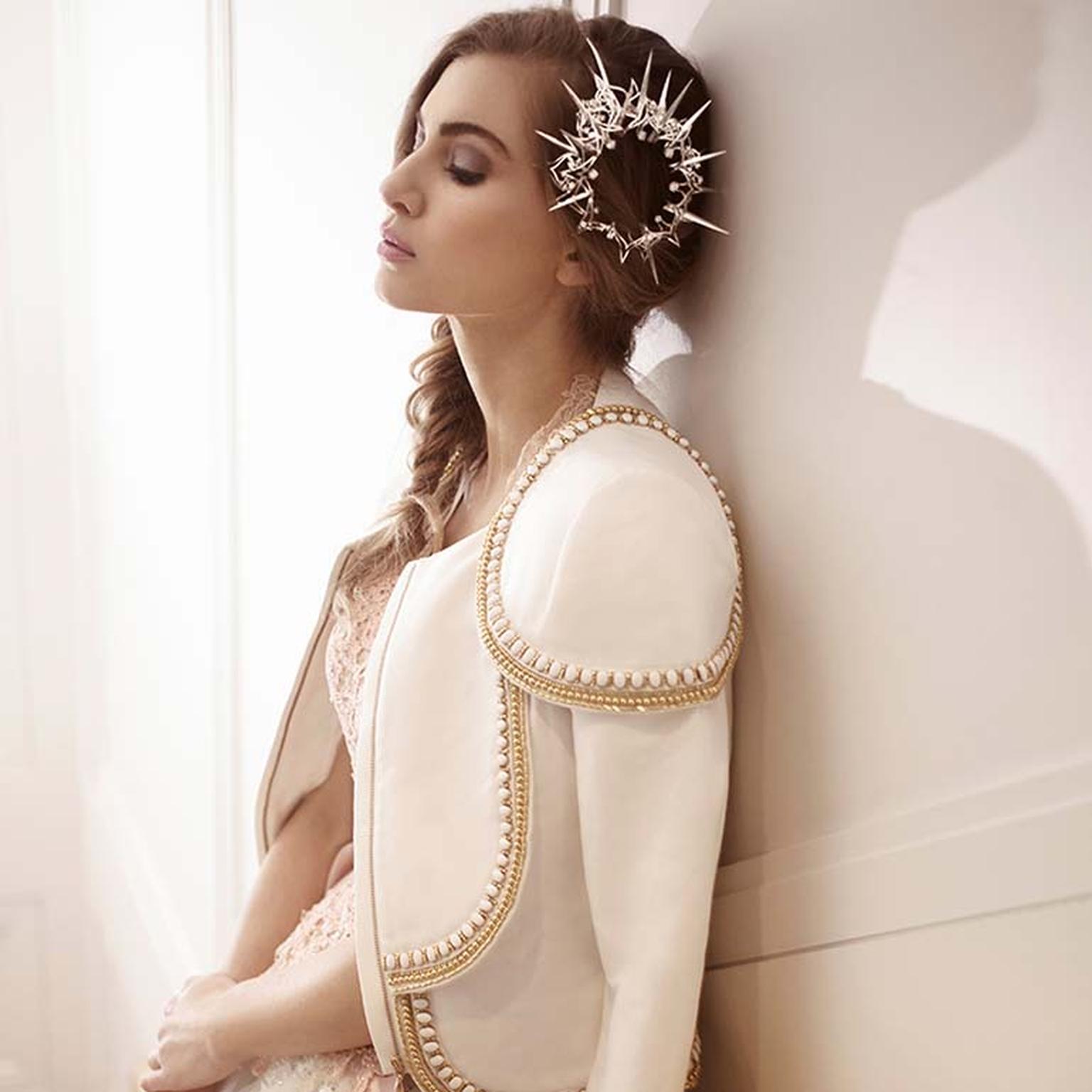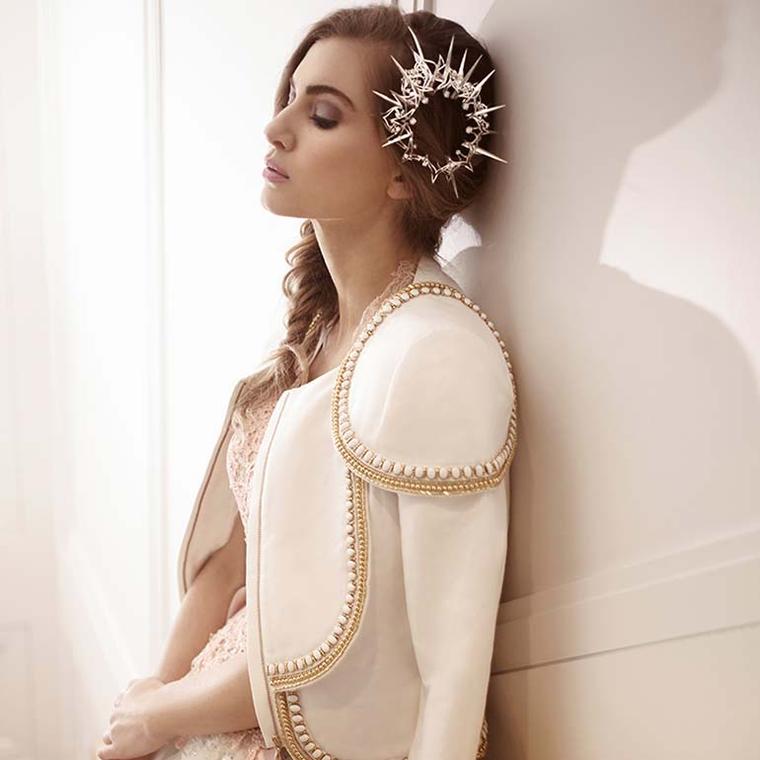 'There is always something else to learn as a jeweller. It is not a static career,' says Nathalie Melville Geary, founder of Melville Fine Jewellery, a goldsmith of ambitious statement pieces based in Hong Kong. Nathalie, a former Central Saint Martins alumnus has been based in Hong Kong after decamping from the 2008 financial crash bearing down on London.
Nathalie headed to Hong Kong because it was where her husband was brought up. Setting up her jewellery business, Nathalie was in need of a swift solution to a novel set of rent challenges. In Hong Kong securing an artisan workspace can be nigh on impossible. And it turned out that she'd found the solution in the skills she had to share.
The former Hatton Garden jeweller persevered to the surprise of new peers who were puzzled that she made her own jewellery instead of contracting it out. She grew gradually establishing her brand in 2010 from her flat, to an office alongside a few student jewellers to where she is now. Today she is at the helm of the 1,800 square feet Hatton Jewellery Institute's (HJI) site that she took on in 2014.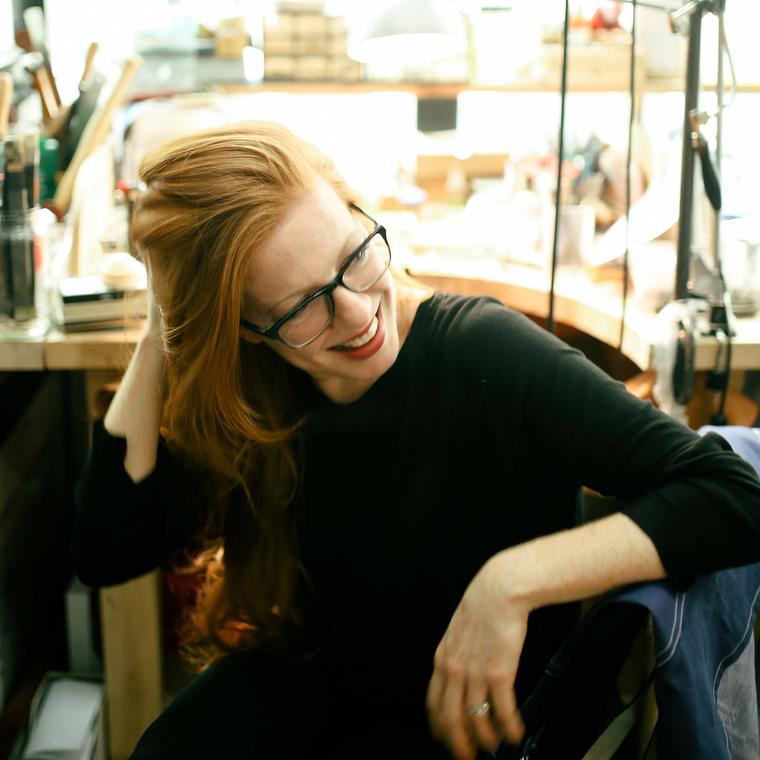 As Nathalie's operations grew by word of mouth, so did her drive to create an incubator in which to learn and connect. 'The need became clearer, that a school had to be the answer to 'what's the next step' for emerging jewellers,' she remembers.
And so Nathalie created the Hatton Jewellery Institute's (HJI)that is a dedicated jewellery creative space and community hub. The HJI combines a school and co-working space under one roof, allowing its founder to create her own jewellery brand's pieces and share her expertise with emerging jewellers as a teacher.
More than 1,000 students have come through the school's Sheung Wan premises, close to Central, that encompasses an educational space with 15 teaching benches and a 24-hour jewellery co-working space with another 15 benches that are currently at capacity. Currently the co-workers are all women  but that was not a goal at the HJI's outset:
'The institute is open to all genders. We just happen to have a female group at the moment, something we proudly support given the historically male domination of the industry,' explains Nathalie. The HJI's presence is bolstered by its 2019 partnership with her alma mater thanks to a Central Saint Martins short course that spans a one-year programme, digitally led from London.
An ethos to create the unexpected informs the academy. During our visit her rising talent tip is HJI resident 31-year-old Bianca Chong, who works with Corian (a material used for kitchen counters and benches), glass and wood.
Nathalie is a master in colour rendering and still teaches but will be more absorbed by her oeuvre in 2020, especially with the instalment of the HJI's dedicated course director who has relieved her of that duty.
When Nathalie sits at her bench, it is magical and iridescent colours she wields. Hong Kong filters the world's finest gemstones and the artist-jeweller treats her materials like a palette.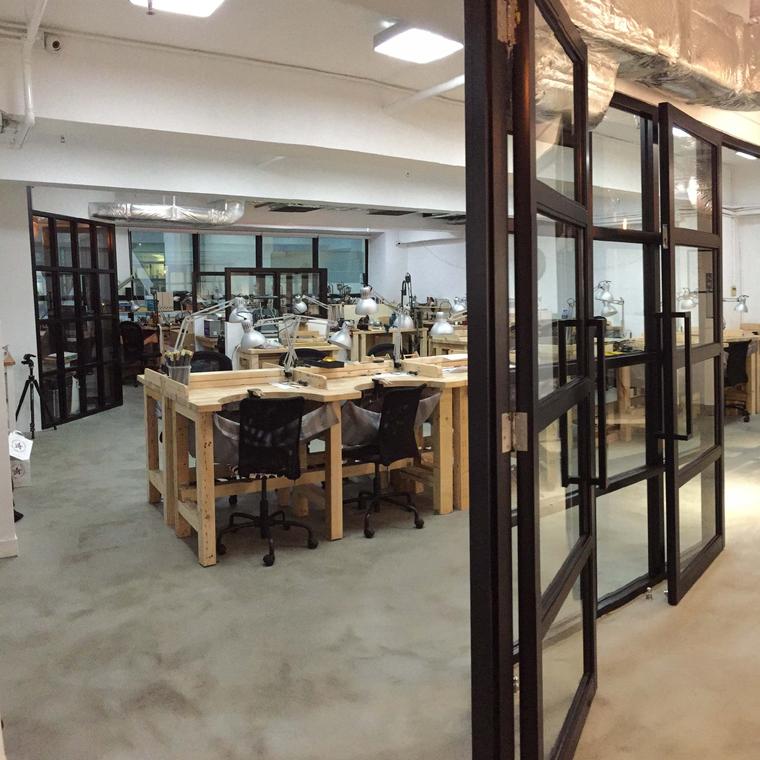 A recent collaboration with China's fine jewellery brand Mingr was designing and making the prototypes for a one-of-a-kind diamond and ruby necklace called Tiger & Rose, set with 29.2 carats of diamonds and 78.4 carats of rubies. Its sheer complexity has stretched her and her team beyond their limits. Years of hands-on experience enabled her to step in to resolve the metalwork's fluidity as the masterpiece is a suite featuring piles of linked petals that move independently and sit flush into each other when still.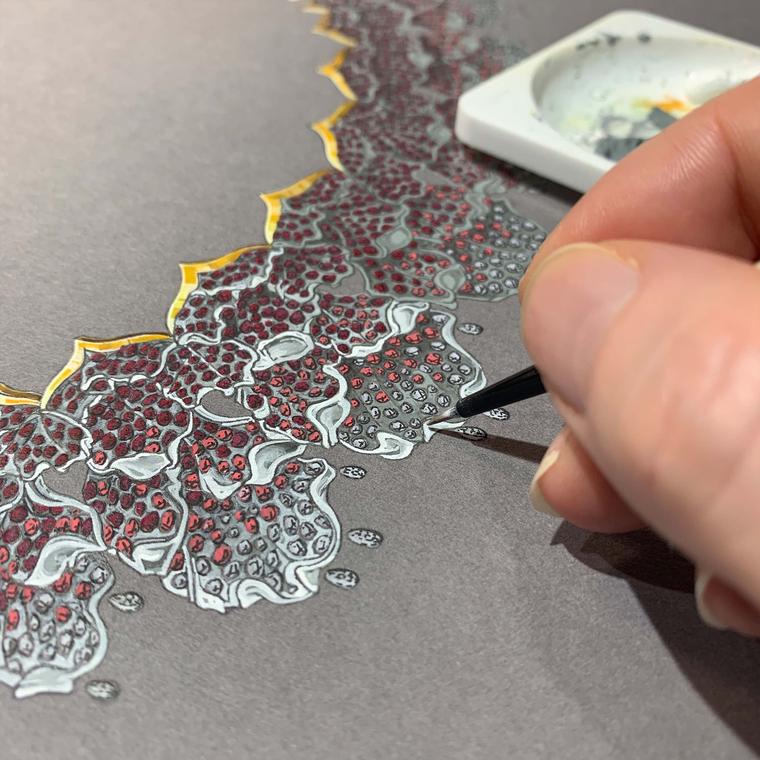 Nathalie has a tendency towards collars worn as feminine armour, because of the freedom their large scale permits along with her early theatrical influences. She was set to pursue costume design before accidentally discovering metalwork on a diploma year prior to her arts degree. The dramatic potential of jewellery may also come from childhood habits as she has long buried herself in beautifully illustrated tomes and collects richly fantastical, illustrated children's book by Errol Le Cain.
Not long after the big move, she pursued her Fairtrade status, as Hong Kong's first Fairtrade Precious Metals License Holder. She has been heartened by Hong Kong's evolutions in the last few years not only in the chain of responsibility but in the acceptance of co-working spaces.
'Renting a bench in London within an existing workshop is commonplace' explains Nathalie. 'In Hong Kong it was a foreign concept. This attitude has shifted, it's no longer an odd idea.'
Nathalie has imprinted her way of doing things in Hong Kong  but what has she taken onboard? 'I love the energy, the luxury and the extremes that collide uniquely here. I have been deeply affected by being in Hong Kong,' Nathalie says. 'However, its extremes of wealth make it impossible to treat valuable raw materials impartially.' 
In highly automated Hong Kong, the studio's independence persists by her making by hand as much of her work as possible. Nonetheless she plans to keep evolving; the very arc of jewellery expertise is her greatest enjoyment.
Back in London, years earlier or now visiting family, Hampstead Heath has been her ideal place to soak up beauty. But in the Hatton Jewellery Institute she has built, the buzz of the floor is her happiest place: 'Nothing is more inspiring than being surrounded by fellow craftswomen and lots of machinery!'
A sublimely realistic watercolour artwork by Melville Geary is the painstaking first step in the journey of a masterpiece like the Tiger & Rose collar from Melville Fine Jewellery X Mingr.

Nathalie Melville Geary is a jewellery designer and the founder of Hatton Jewellery Institute, a Hong Kong talent pool of precious creativity. The British creative director believes that understanding traditional craftsmanship and the capabilities of the materials they are working with allows designers to fulfil their creative potential.  

Melville Geary began her goldsmith career at Hatton Garden and considers working with her hands one of the greatest luxuries of her profession.

The 15-bench co-working hub at Hatton Jewellery Institute. The adjoining training wing offers daily jewellery making classes except for Sunday and twice weekly evening sessions. Teachers instruct on colour rendering & technical drawing, stone polishing, and setting.

Another of Melville Fine Jewellery's collaborations has seen the house as part of a contemporary bridal showcase alongside Hong Kong fashion designer Noel Chu. This knife-like tiara had an equally unexpected placement at the event.
Classes are open to all levels while co-working residents require references or to be known to the Institute already.