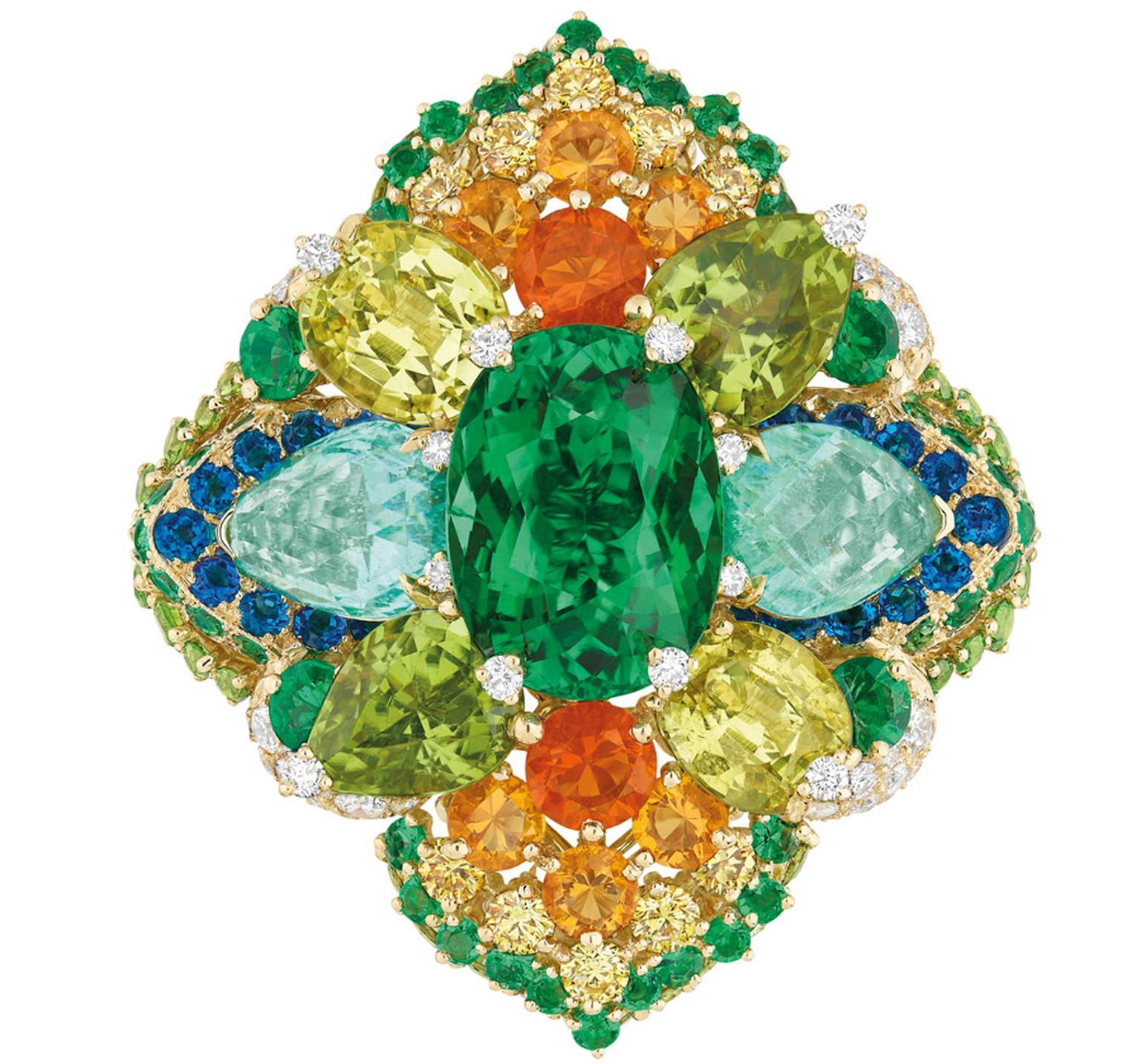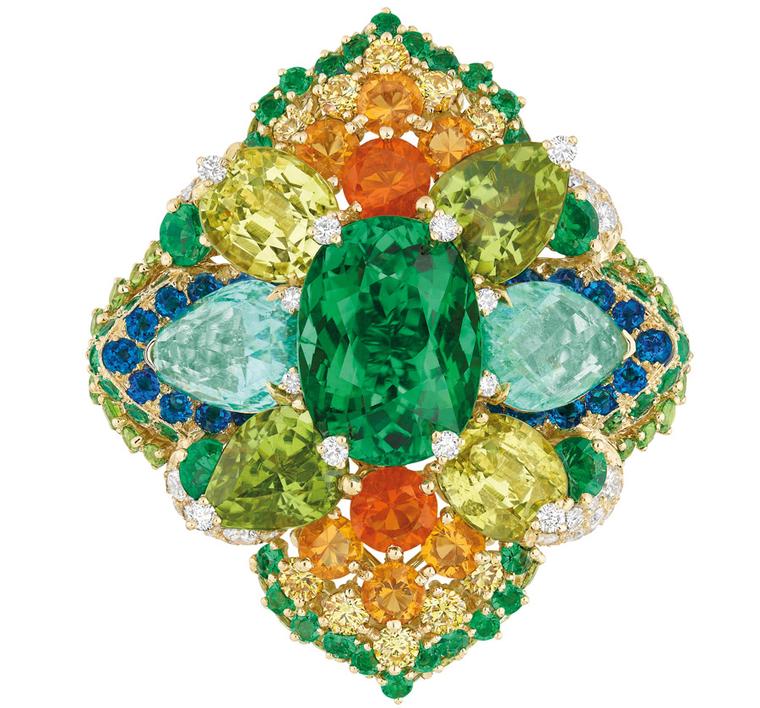 Rings are particularly pleasing jewels as they are on full view and you can actually see it on your hand from different angles, all day long. Earrings, necklaces and even bracelets - never mind tiaras - are barely visible unless you catch a glimpse of yourself in a mirror or someone's sunglasses. Which is why rings are my favourite jewel. Invariably I find myself gravitating towards them, slipping them on my finger to examine them from every possible position I can twist my hand into. Looking back on a year of rings, here are some of my favourites from the many thousands I have popped on my finger this year. Oh, to have them all! Sit back and enjoy the show. 
Rodney Rayner 18ct red gold Laguna earrings set with lime quartz, preidots and tsavorites (left), facetted blue topaz and blue sapphires (centre), and facetted rhodollites, rose amethysts, and pink sapphires (right).

Alidra Alic Poppy ring from the Haute Jewellery collection. These wearable works of art take jewels to another dimension.

Eliane Fatal ring, created in collaboration with S J Phillips, using vintage enamel flowers.

Ornella Iannuzzi Wello Coral rings. Top: black rhodium-plated silver ring with a diamond on top and a Wello opal sphere. Left: gold-plated silver and blue silver ring with a diamond on top and a Wello opal sphere. Right: yellow gold ring with a diamond on top and a Wello opal sphere.

De Beers Aura Pink Diamond Emerald Cut ring, set in pink gold (POA).

POMELLATO Capri ring in rose gold, with coral and tsavourites (£2,750).

18ct white gold, diamond and jade Wish Fulfilling Lattice ring by Dickson Yewn for Annoushka (from £28,000).

Fantasie 18ct white gold, pearl sapphire, garnet, ruby and black wood Pearl Peaks ring by Wendy Yue for Annoushka (£12,000).

Fernando Jorge Pairing Ring in 18ct yellow gold and gradient quartz (from £2,280).

De Beers Talisman Aurora Ring in 18ct yellow gold, set with a single rough diamond surrounded by round-brilliant white diamonds totalling 0.43ct (£2,050).

Orangerie des Tuileries ring from the Escale á Paris collection of jewels by Louis Vuitton, featuring tanzanites, green tsavorites and diamonds.

Electric Shock ring in yellow gold, white and brown diamonds and Imperial topaz by Fernando Jorge.