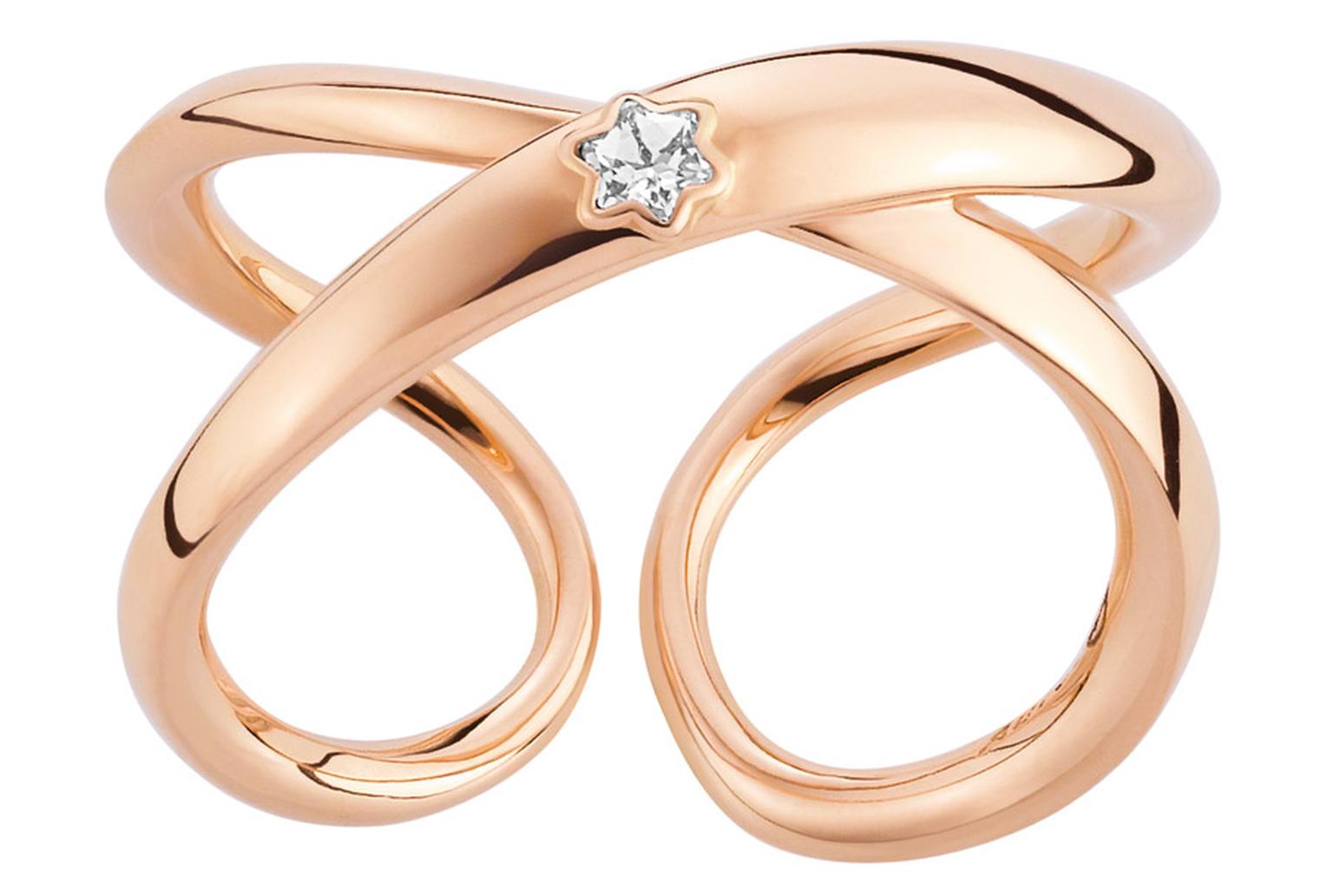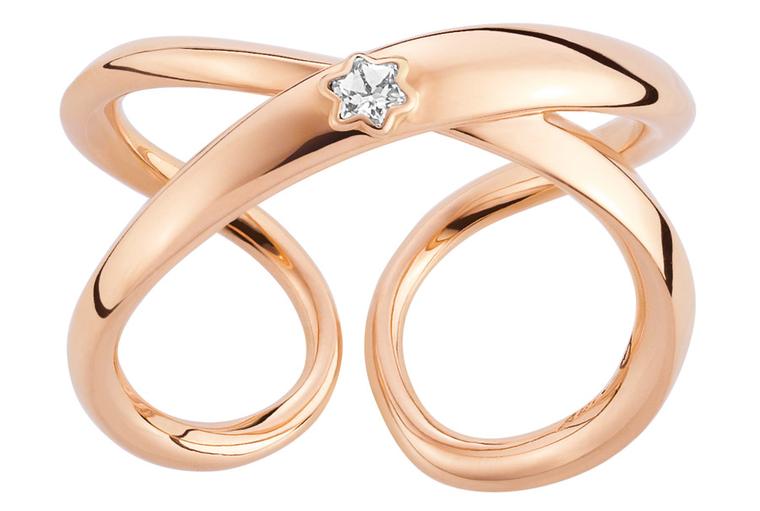 Montblanc's new Infiniment Vôtre collection looks to appeal to the romantic in all of us. This women's jewellery collection is based around that everlasting ideal: love eternal. Taking the maxim "forever yours" to heart, Montblanc have taken the looping symbol of infinity and spun it into very tangible gold jewels.
The approach taken to produce this set of necklaces, earrings, bracelets, rings and pendants, is effortlessly simple. The classic figure of eight symbol is wrought in pink gold into a variety of subtly different interpretations. The warm, soft hues of pink gold are offset by the addition of a singular star-shaped diamond in the Montblanc cut. With intertwining curves that seem to never-end, this collection gives a feeling of time unhurried. The shape may be bold but the sentiment remains: love, whatever the form, can be everlasting, pure and simple.
The ways in which Montblanc have chosen to interpret the infinity symbol mean that each piece is adapted to the contours of the body with smooth curves that sit flat on the skin. The earrings perfectly complement the graceful curve of a neck. Both the necklaces and the bracelets see an additional touch, with a little Montblanc charm gracing the gold chains.
Instead of the age-old turtle doves Montblanc have given us a new way to make eternal bonds with delicate tokens. Romantic, and pure the Montblanc Infiniment Vôtre collection will be available from September 2012.
Montblanc Infiniment Votre bracelet

Montblanc Infiniment Votre earrings

Montblanc Infiniment Votre necklace

Montblanc Infiniment Votre necklace

Montblanc Infiniment Votre ring