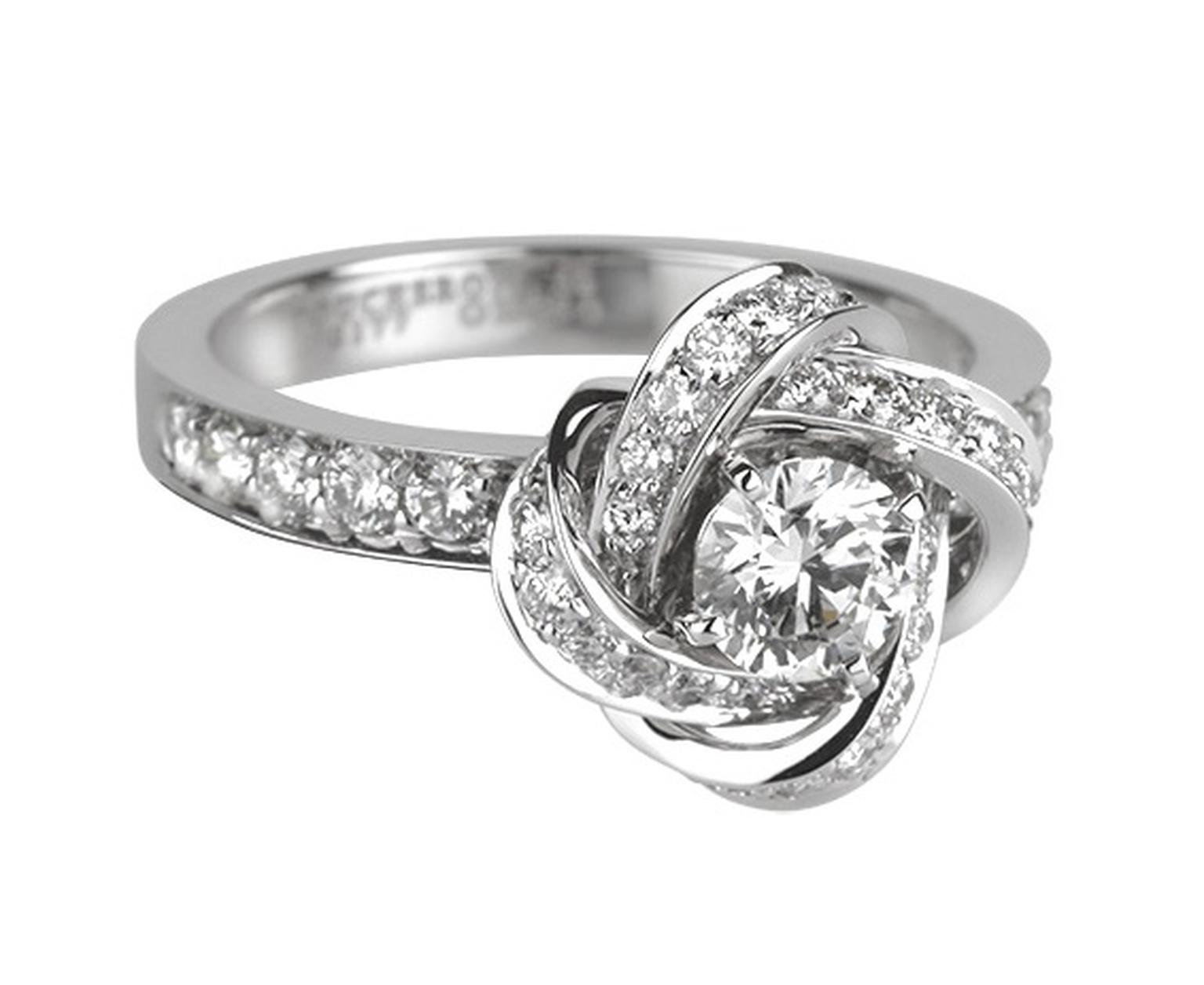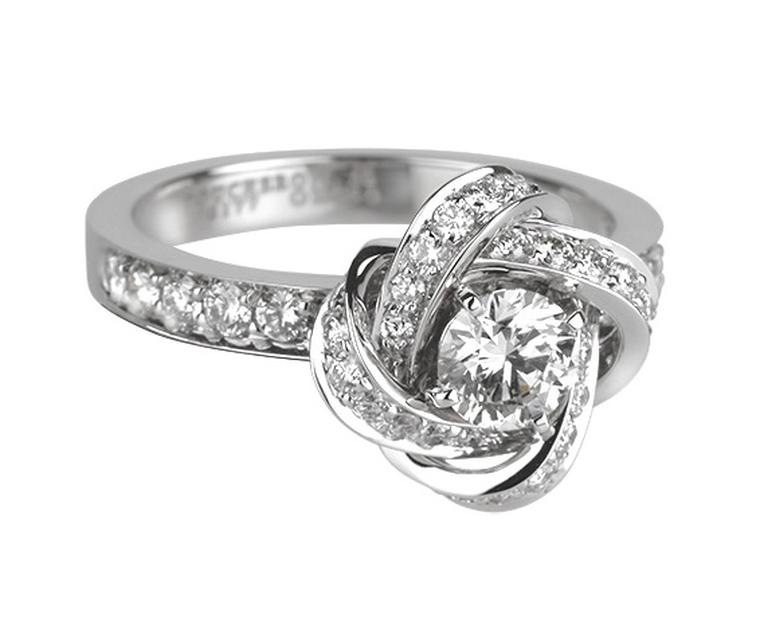 If you're looking for bridal inspiration, head to Bond Street in London, where you'll find new engagement rings from the world's finest jewellers. Peruse the latest diamond rings with your partner, and try them on for size. There is plenty to whet your appetite in the boutiques that line this famously glitzy thoroughfare.
Start at Tiffany & Co, renowned jeweller of the classic engagement ring, originally introduced in 1886. Genius Mr Tiffany designed a ring that highlighted brilliant-cut diamonds by lifting the stone off the band and into the light. The famous Tiffany Setting ring was born and is still one of the most sought-after styles in the world today. Other rocks in their bridal collection include the Lucida ring - a modern design with a square, mixed-cut diamond; the Tiffany Novo ring, inspired by the shape of the famous Tiffany Diamond; and my favourite, the Tiffany Legacy, which captures all the opulence of the Edwardian period with a magnificent stone and lavish setting. Tiffany prices vary depending on each individual ring, as no two stones are the same, but expect to pay from £9,000 upwards for the Lucida, Novo or Legacy rings.
If none of those are for you, walk on to the house of Chanel, whose fine jewellery collection includes a dazzling array of rings made in 18ct white gold (from £600). Look out for the latest set of Profil de Camelia rings, the Camelia, the Ruban and the Comete, which are all inspired by Coco Chanel's original 1932 collection, featuring the Camelia flower, bows and constellations. The rings have been cleverly reinvented in Chanel's chic signature style.  What's not to want?
Onwards to Louis Vuitton, where house style is also a theme. Here, pendants and rings are cleverly set with star and flower-cut diamonds, mirroring the house's monogrammed shapes. Independent bridal pieces have been launched in several different collections, including Charmes Les Ardentes and Empreinte. Expect to pay around £720 for an Empreinte wedding band to £2,230 for a diamond flower ring from Les Ardentes collection and £3,400 for the unique bridal envelope charms in The Charmes collection.
For a touch of movie-star glamour, check out Boucheron's Ava collection (from £4,490), inspired by their glamorous Hollywood muse Ava Gardner. The rings, in white or yellow gold, have a modern vintage feel, with a whopping central diamond surrounded by pave diamonds - totally blingtastic in a charmingly old-fashioned way!
Men, on the other hand, may prefer the more hardcore Quatre Black collection, which includes a mix of black and white gold (see Maria Doulton's piece for more info and prices). Or, for something even more daring, hotfoot it to Bulgari to see the Serpenti ring, which uses Bulgari's signature serpent as its inspiration. 
And if none of those take your fancy, try Harry Winston (their new Belle Bridal collection is a must-see), Cartier, Chopard and the many other luxury jewellers who are all waiting to adorn your left finger with a truly magnificent rock!
 Text by Mary Sanderson
Louis Vuitton Empreinte ring in pink gold (£709)

Tiffany & Co. Novo diamond engagement ring.

Tiffany & Co Tiffany Setting solitaire engagement ring (from £1,275)

Chanel Ruban Couture ring in 18ct white gold set with 2ct white and black diamonds (£13,875)

Louis Vuitton Envelope Charm in white gold (£3,400)

Chanel Fil de Camelia in 18ct white gold set with 140 diamonds and a central 1.6ct diamond (£9,825)

Bulgari Serpenti 18ct white gold ring with full pave diamonds (£8,550)

Tiffany & Co Lucida engagement ring (from £7,900)

Boucheron Ava Poire white gold ring with 0.25ct diamonds (£5,050)

Louis Vuitton Les Ardentes platinum ring set with a Louis Vuitton diamond and white diamonds (£23,000)

Chanel Camelia ring in 18ct white gold with black and white diamonds (price on request)

Boucheron Ava Pivoine white gold ring with 0.2ct solitaire and pave diamonds (£7,100)