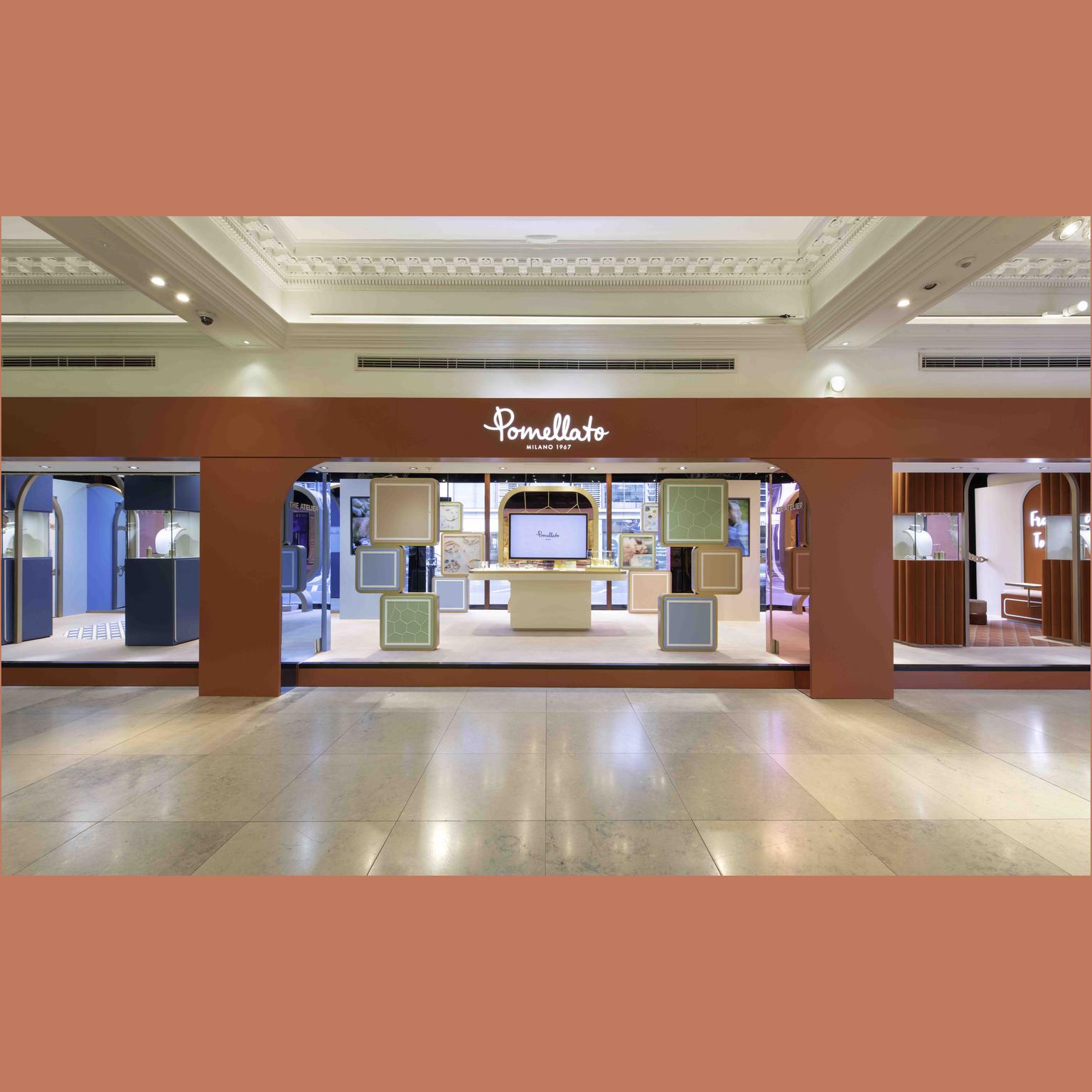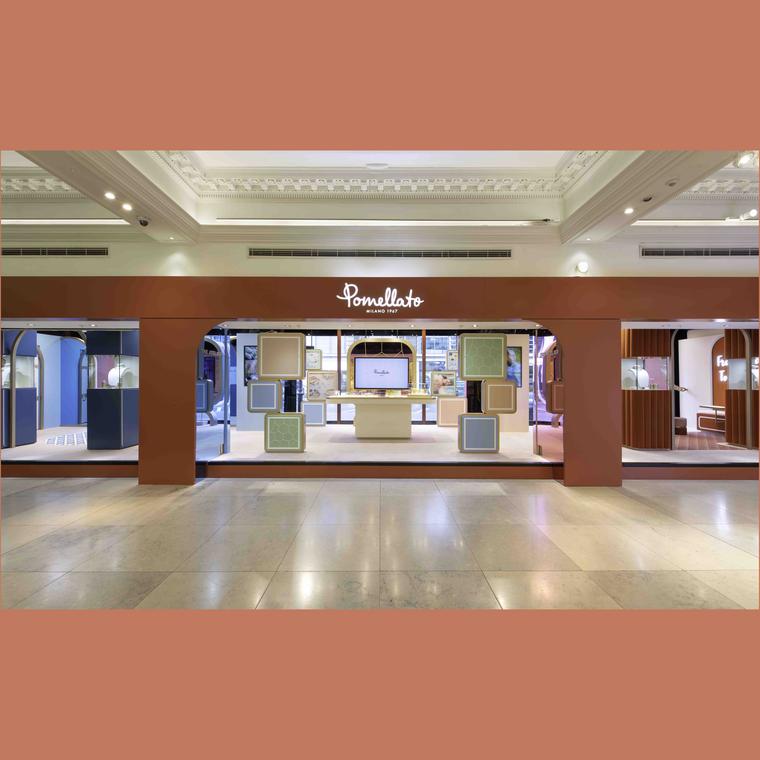 Milanese style finds a new home in Pomellato's immersive pop-up at Harrods. Visitors can't fail to notice the five window displays overlooking the historic Brompton Road that tempt the curious in to find out more. 
The temporary exhibition and retail space take the visitor on a journey through the history and traditions of the iconic Italian brand. Far from the busy streets of Knightsbridge, the exhibition tells the story of Pomellato that was founded in Milan, in 1967, in three separate areas that capture the spirit of this jeweller that dared to be different. 
The elegant and luminous Galleria showcases Pomellato's best-loved Nudo, Iconica and Pomellato Together fine jewellery. The Atelier area takes us behind the scenes to appreciate the skills of the Milanese goldsmiths and the manufacturing prowess of the artisans who make every piece of jewellery by hand, starting with the smelting the gold to final polishing. The Theatre reveals the drama of  exceptional high jewellery creations presented during Paris Fashion week.  
To celebrate the occasion, Pomellato has created a capsule collection of Catene necklaces, earrings, bracelets and rings in rose gold with a sumptuous emerald pavé. The jewels were made exclusively for Harrods with the emeralds echoing the famous green colour of this landmark London department store.  The glamorous 'gourmette' links of the famous Catene design are entirely swathed with emeralds, each painstakingly set by hand to offer a contemporary take on Milanese luxury. 
Pomellato Pop-Up space is located on the ground floor of the fine jewellery department at Harrods, until July 19, 2023. 
The most iconic collections including Iconica, Sabbia, Nudo and Pomellato Together are displayed in The Galleria. 

In The Atelier, Pomellato reveals the mystery behind the Nudo collection. 

The Pomellato Pop-Up space is located on the ground floor of the fine jewellery department in Harrods until July 19, 2023. 

Pomellato pop-up space at Harrods brings to life the quintessential refinement of Milanese style and honours contemporary creativity and excellence in workmanship. 

Check out the selection of raw gemstones including rose quartz, lemon quartz, prasiolite, topaz and amethyst before they are cut and set on Pomellato's most celebrated Nudo collection.

The Pomellato pop-up space at Harrods is composed of three rooms:  The Galleria, The Atelier and The Theatre.