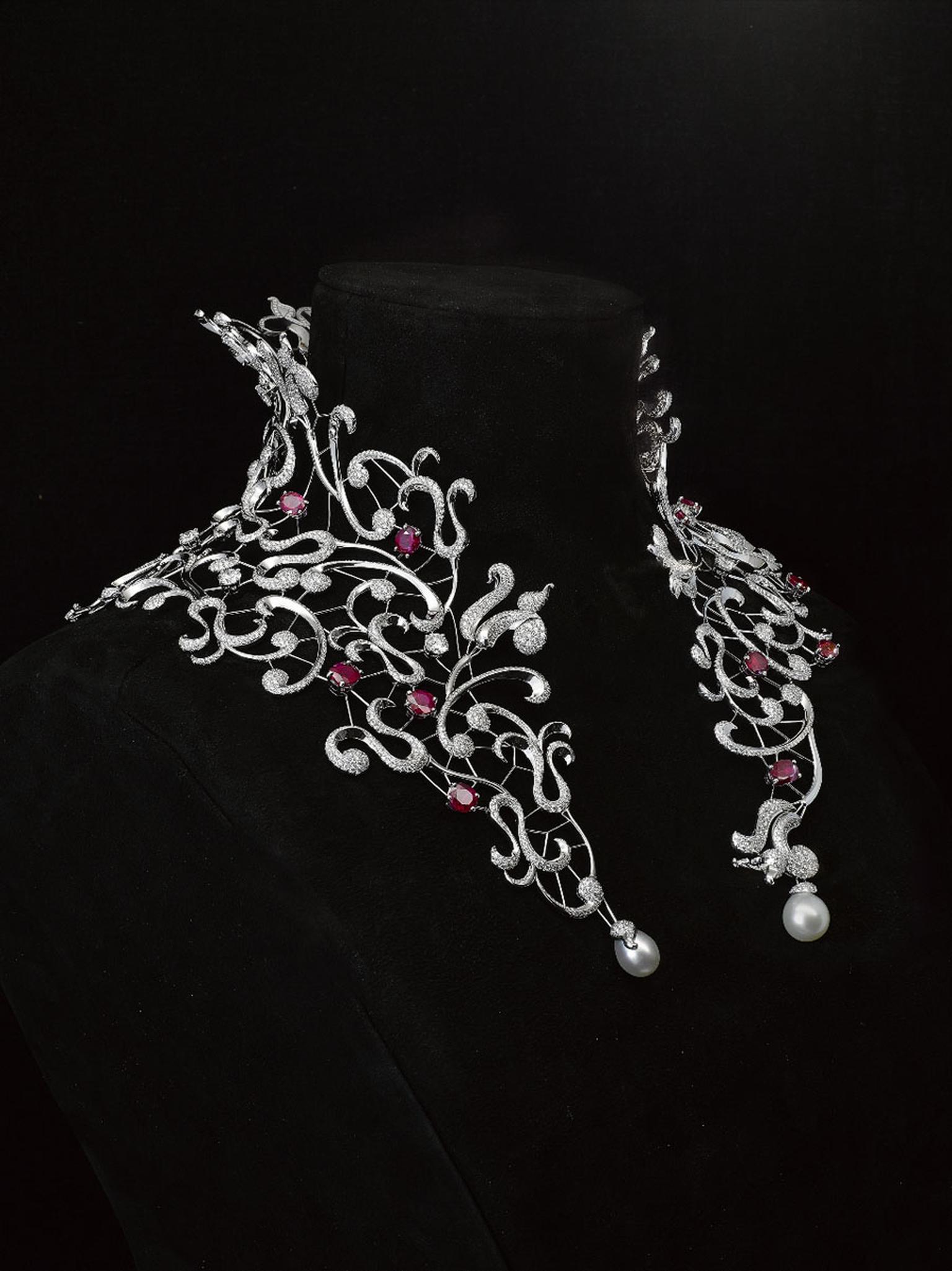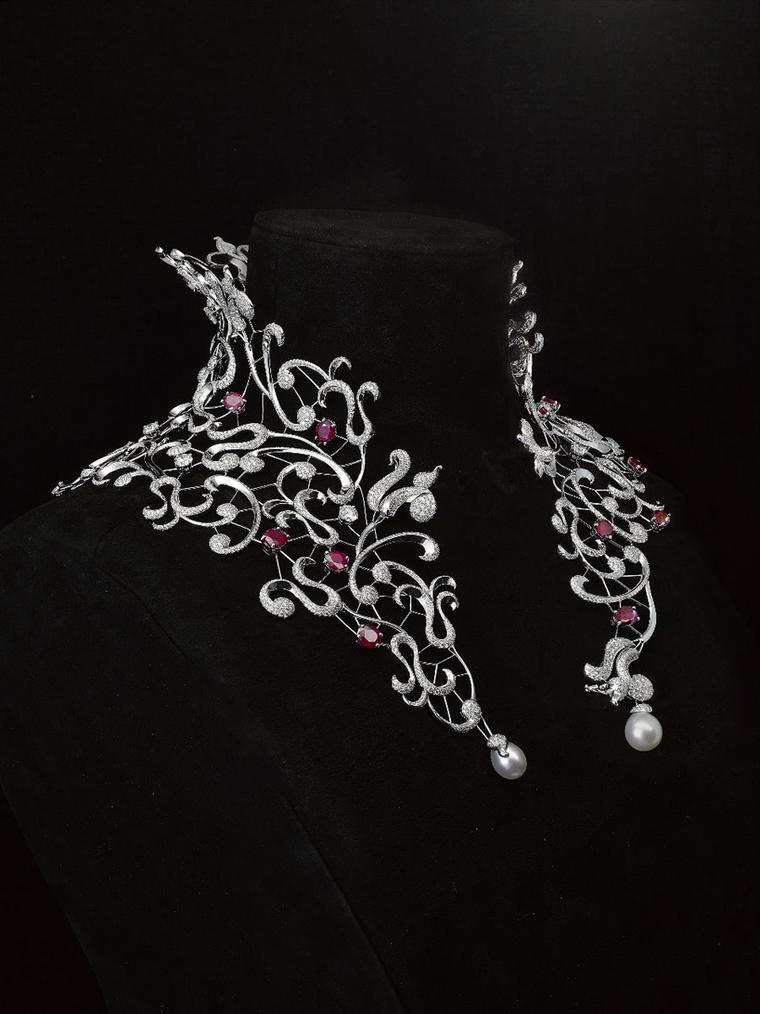 The oldest jeweller in the world, Mellerio dits Meller has collaborated with renowned French-Canadian jewellery designer édéenne to create a rare and unique collection.
Nature has long been a popular theme for the jeweller, interpreted by numerous generations over the years. The Médici Collection, which celebrates four centuries of Mellerio dits Meller, takes inspiration from the lily. A flower the French-Italian jeweller has never interpreted before, the lily seemed an obvious choice for this celebratory collection of high jewellery because of its understated femininity. Each piece, from brooches to earrings and necklaces, rework the flower into timeless pieces of high jewellery featuring precious gems.
Each item is precious in its own right and embodies Mellerio's tradition for innovation. A stunning diamond tiara converts cleverly into a necklace, while a brooch borrows an ingenious system from the chatelaine watches created by the company in the 19th century to allow pearls and emeralds to hang and move freely in a new style of necklace. Two rings channel the current trend for the oversized, with blooming diamond lilys stretching across two or more fingers.
Four centuries ago, Marie de' Medici, Queen of France, granted special privileges to the Mellerio family by royal decree, thus giving birth to what would become the oldest dynasty of jewellers. Ever since, the company has worked closely with royalty, including Marie Antoinette, who owned a ruby Mellerio dits Meller bracelet with seven cameos. Over four centuries, 14 generations of the family have worked for the company, establishing Mellerio dits Meller as the oldest jewellers in the world.
Mellerio dits Meller necklace from the Médici Collection, which cleverly transforms into a tiara.

Mellerio dits Meller ring with large emerald in the centre, from the Médici Collection.

Mellerio dits Meller diamond ring that stretches across the top of the hand, adorning three fingers.

Mellerio dits Meller pearl and emerald brooch from the Médici Collection.

Mellerio dits Meller diamond tiara from the Médici Collection. This delicate tiara also transforms into a beautiful necklace.

Mellerio dits Meller ruby, diamond and pearl necklace from the Médici Collection - the masterpiece of the collection.