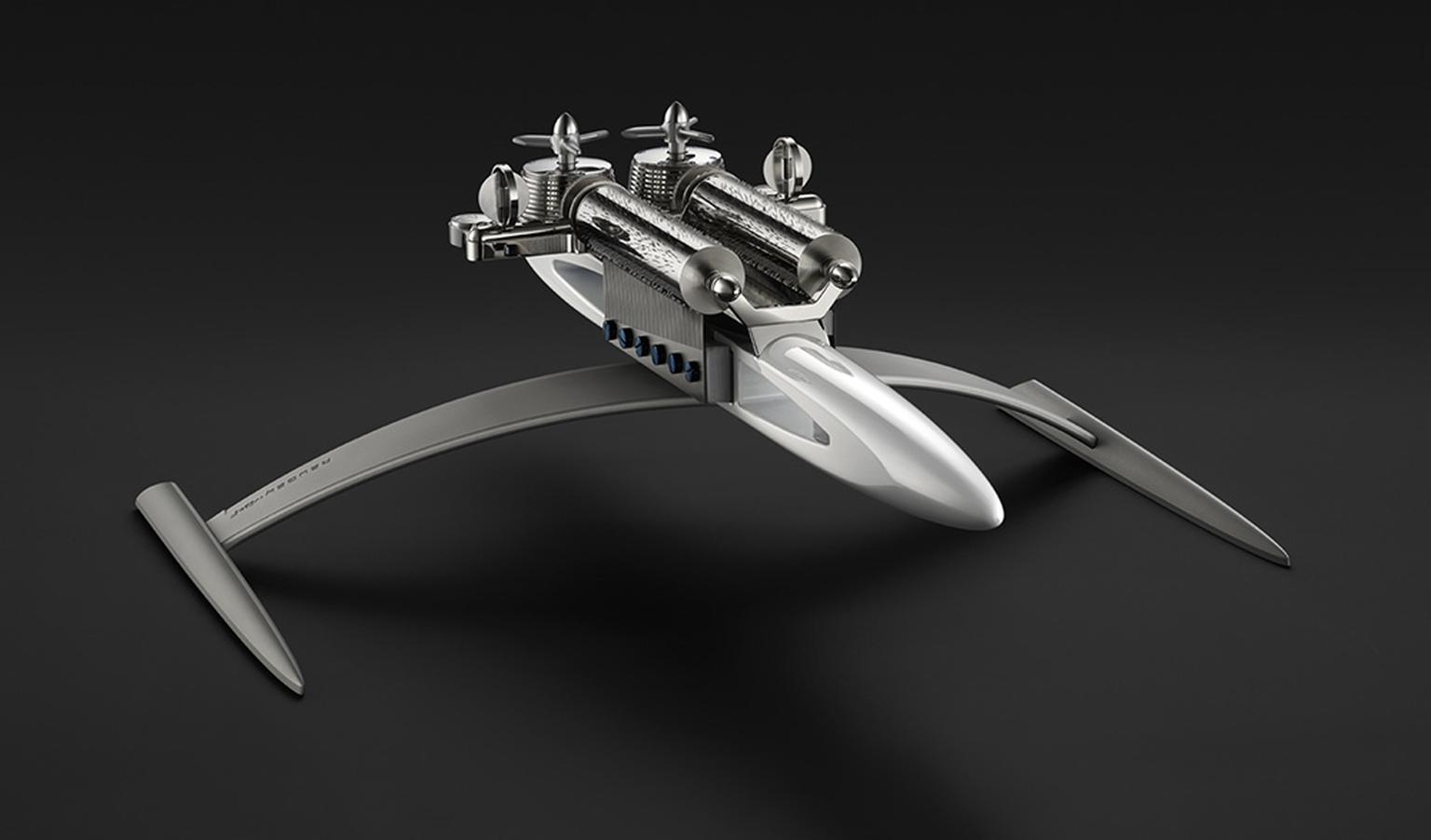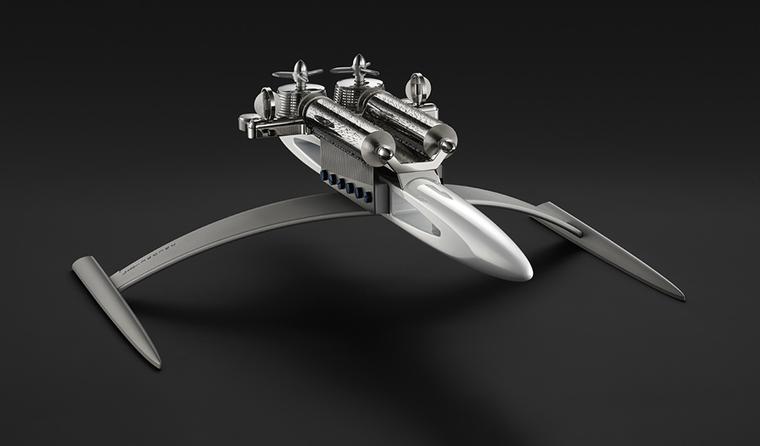 MB&F launched the MusicMachine at Baselworld this year, a strange creation that looks like a starship and, rather than ripping through the galaxy at the speed of light, plays delightfully tinkly tunes.

I know that stranger things have happened at Baselworld, but MB&F's unveiling of a supersonic MusicMachine is pretty high on the list of oddities. It's certainly up there with the Hermès 2m-long riding whip presented to clients last year and Breitling's enormous suspended shark tank.

The last time I heard a music box was sitting in the living room of an aging widow's ancestral home. But then again, MB&F delights in being quirky - its house specialities are the outrageously avant-garde 'HorologicalMachines' that sit on the wrist like miniature sci-fi props. The brand describes itself as a 'micro-engineering laboratory', which it claims explains the presence of this strangely anachronistic object.

The MusicMachine was created with Reuge, the Swiss top-end music box manufacturer, and like all things MB&F it had to be really 'far out'. The two silver cylinders of the um, craft, are wound by dual keys, which drive the engine to turn the cylinders that emit their warbling tunes.

The tunes were selected by Maximilian Büsser, the 'MB' in MB&F, founder and creative director of the company, and someone who seems to have all the fun. "Like many kids, saving the world was my full-time job when I was a boy," says Büsser. "For MusicMachine, I delved into my childhood dreams and fantasies inspired by heroes such as Luke Skywalker and Captain James T. Kirk."

The tunes are 'May the Force be With You' from the 'Star Wars' theme, 'Imperial March' from 'The Empire Strikes Back', the theme from 'Star Trek', Pink Floyd's 'Another Brick in the Wall', Deep Purple's 'Smoke on the Water' and 'John Lennon's 'Imagine'. According to the press release, all these tunes are synonymous with MB&F's radical, nonconformist attitude. Or your typical 40-something's iPod playlist.

Only 66 of these MusicMachines will be made, 33 in white and 33 in black.

I leave you with a pithy product slogan from MB&F: MusicMachine - a music box not just for the 21st century, but the 25th century! Wunderbar.
MusicMachine, MB&F's space-age music box, comes in two colourways: white or black. Both are limited edition, and only 33 will be released of each.

MB&F launched MusicMachine at Baselworld 2013, a limited-edition modern music box, created in collaboration with Reuge.