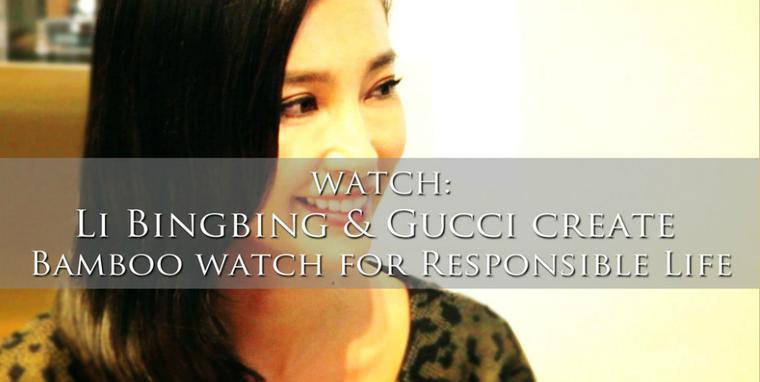 We caught up with Chinese actress Li Bingbing at Baselworld to find out more about her eco-friendly collection, launched in collaboration with Gucci.
The Bamboo collection of watches and jewellery, which aims to 'look good and do good', uses materials from sustainable and renewable sources, such as bamboo and tagua nut.
The collection features a number of special-edition timepieces created using bamboo and Gucci's iconic horsebit clasp. To mark the partnership, each is engraved with the words "Gucci and Li Bingbing for Responsible Life". The collection also features a special-edition drawstring bracelet made using bamboo beads and tagua nut beads, which, because of its milky appearance, is known as 'vegetable ivory' and is used as an eco-friendly alternative to animal-based ivory.
Gucci and Li Bingbing have worked together for over a year, and both have long been committed to sustainability and responsibility. The Bamboo collection  launched first in China, where Gucci Timepieces and Jewellery is supporting a local reforestation project, including a large-scale replanting scheme, and is now available in the UK.
Li Bingbing wearing the Gucci Bamboo watch and bracelet.

We talk to Chinese actress and fashion icon Li Bingbing about her sustainable Bamboo collection, in partnership with Gucci, in our latest video.