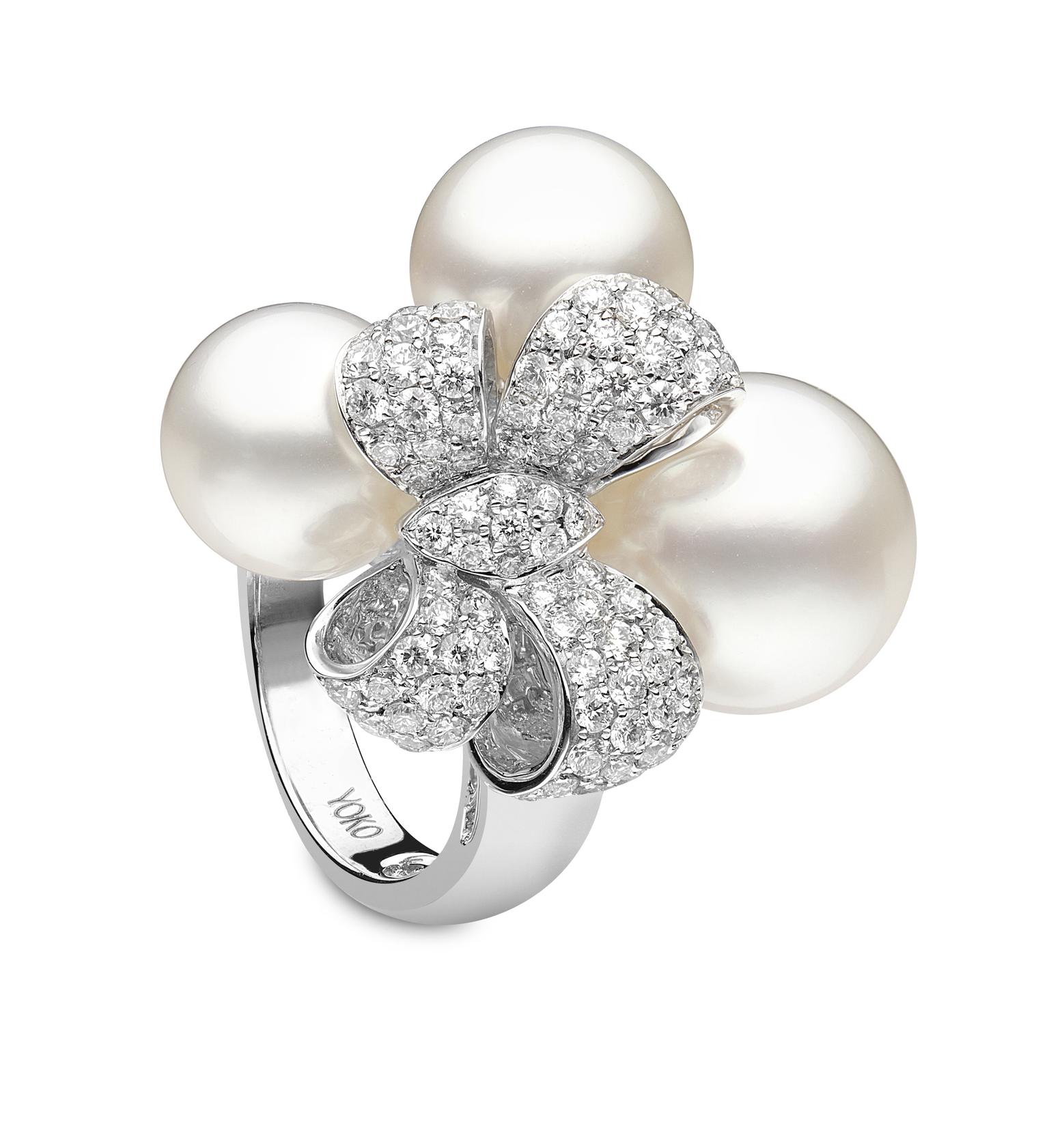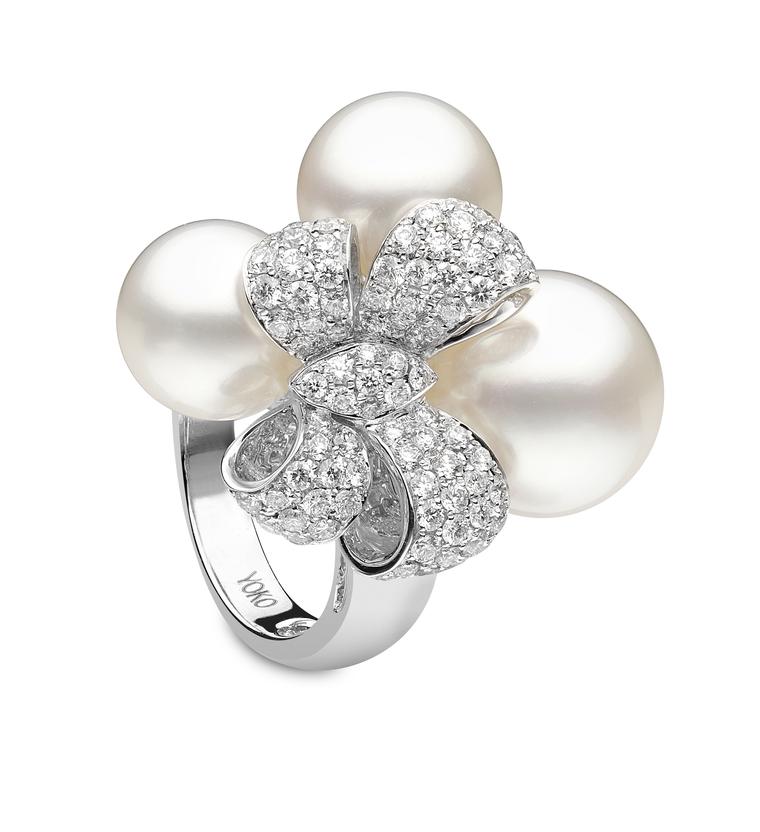 By Åse Anderson
Classic and feminine, the bow is a fine jewellery motif that never seems to go out of style. Whether "tied" in a prim and proper manner with each side perfectly even, or more casually with trailing ribbons, a bejewelled bow always looks right.
Traditionally seen as a symbol of love and marriage, the bow motif first appeared in jewellery in the 17th century French royal court of Louis XIV, when gold or silver was delicately shaped into loose double bows covered with gemstones and attached to necklaces or brooches. These brooches were referred to as Sévigné - named after the Marquise de Sévigné who was famous for her amusing letters describing important events in French history. In an era when emotions were rarely expressed, the wearing of bow jewellery was highly significant - a bow pendant worn on a ribbon around the neck conveyed a playful side, while a bow-shaped brooch pinned near the heart was a sign of being in love.
See more fine jewellery containing the bow motif here
During the French Revolution, the bow motif all but disappeared in jewellery design, only to re-emerge more fashionable than ever in the Edwardian era of the early 20th century. While the bow motifs from the French royal court were symmetrical and stiff, advances in jewellery-making techniques meant that designs were now more fluid and realistic. Edwardian gold jewellery was often elaborate, with an intricate laciness akin to embroidery, and set with white diamonds. Bows also started to appear on jewels other than brooches and pendants, including rings, necklaces and earrings.
The bow has now firmly established itself as an enduring symbol in fine jewellery, with major houses such as Chanel, Tiffany and Garrard incorporating it into their collections.
This autumn, a new Tiffany jewellery collection reinterprets the classic bow motif in a luxurious and contemporary way. Design director Francesca Amfitheatrof has taken the Tiffany signature design and loosened it up with off-centre knots and asymmetrical loops on slim chokers, diamond-studded cuffs and dainty Tiffany rings. Just like its 17th century predecessors, this new collection of Tiffany jewellery carries a romantic message, as the design was inspired by the idea of tying a thread around your finger to remember something - or someone - you feel close to. "This is jewellery that can be worn day and night," says Amfitheatrof of the new pieces that come in 18ct white or rose gold. "The designs are fluid and elegant, working together or on their own to create a spectacular diamond look." The launch of the reimagined Bow collection is accompanied by an advertising campaign depicting the special bond between two people, including supermodel Doutzen Kroes and her son.
See more jewellery from Tiffany & Co. here
British brand Garrard jewellery has also recently revived the bow motif with a collection of sumptuous white gold jewellery that includes an amazing double-finger ring. The bow has been a perennial favourite in Garrard's creations since 1858 when it created a series of diamond brooches for Queen Victoria.
Gabrielle Chanel had several signature motifs that ran through both her fashion and jewellery designs and, earlier this year, the Maison honoured these timeless icons with a high jewellery collection. One of them, the ribbon, is immortalised in the spectacular Ruban collection of Chanel jewellery, in white gold with diamonds and Japanese cultured pearls.
Read more about the Chanel Intemporels high jewellery collection here
YOKO London has also embraced the eternally chic combination of diamond-encrusted bows and pearls in pieces that put a contemporary spin on traditional pearl jewellery.
Its re-appearance over and over again, in some of the world's most coveted fine jewellery collections, shows that the beautiful bow motif is as relevant today as it was in the 17th century.
YOKO London 18ct white gold bow earrings with 2.67cts of white diamonds and 13mm South Sea pearls. 

18ct rose and white gold diamond cuffs from the Tiffany & Co. new Bow collection.

Garrard open-top white gold diamond bow bracelet.

Garrard jewellery celebrated its 280th anniversary by launching its bow collection in Basel, which included this white gold and diamond double-finger bow ring.

Chanel Les Intemporels Bague Ruban ring in 18ct white gold, set with a pear-cut diamond and 104 brilliant-cut diamonds.

Chanel earrings from the Les Intemporels high jewellery collection in white gold with diamonds and Japanese cultured pearls.

18ct white gold bow ring with 1.24cts of white diamonds and South Sea pearls from YOKO London's Bridal collection.