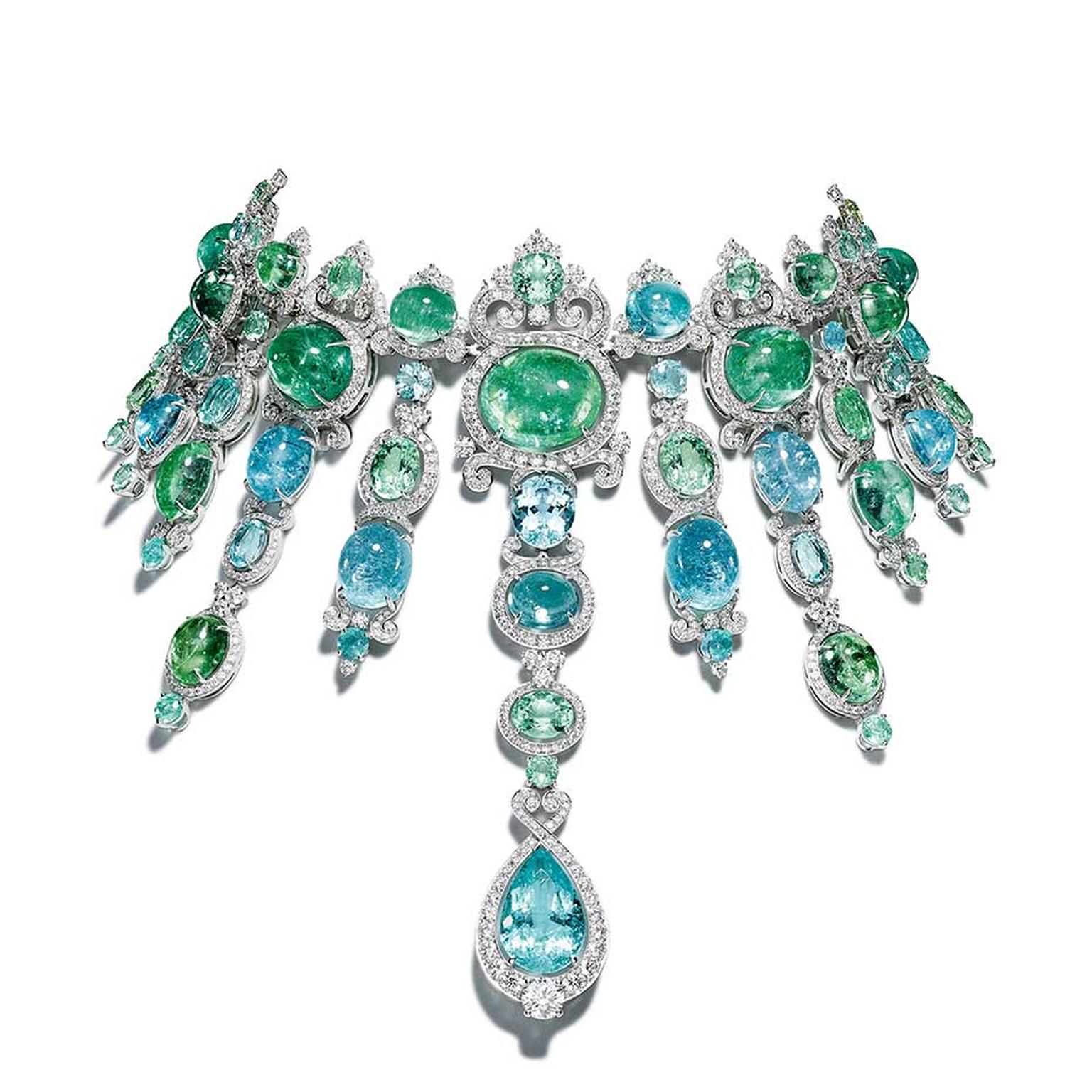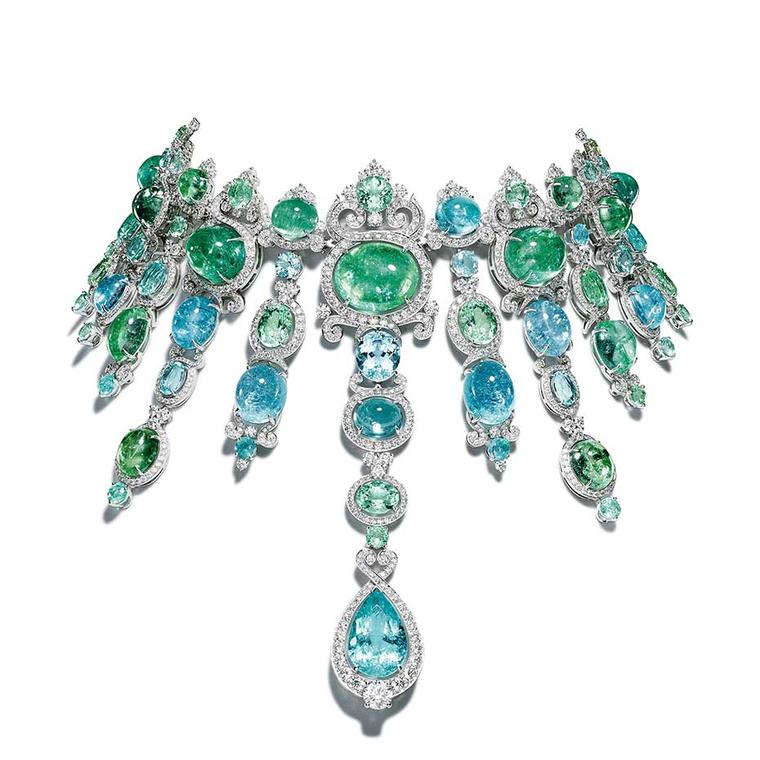 Looking at a piece of Maison Giampiero Bodino jewellery is to immerse oneself in a world of colour. Almost alive, the rich glossy mauves, translucent glassy greens and delicate pinks shine out from the high jewellery display cases at the Villa Mozart in Milan. "There are always a lot of colours in my jewels," explains Bodino. "For me, colour is the most sensual part of a jewel - it brings a richness, a harmony."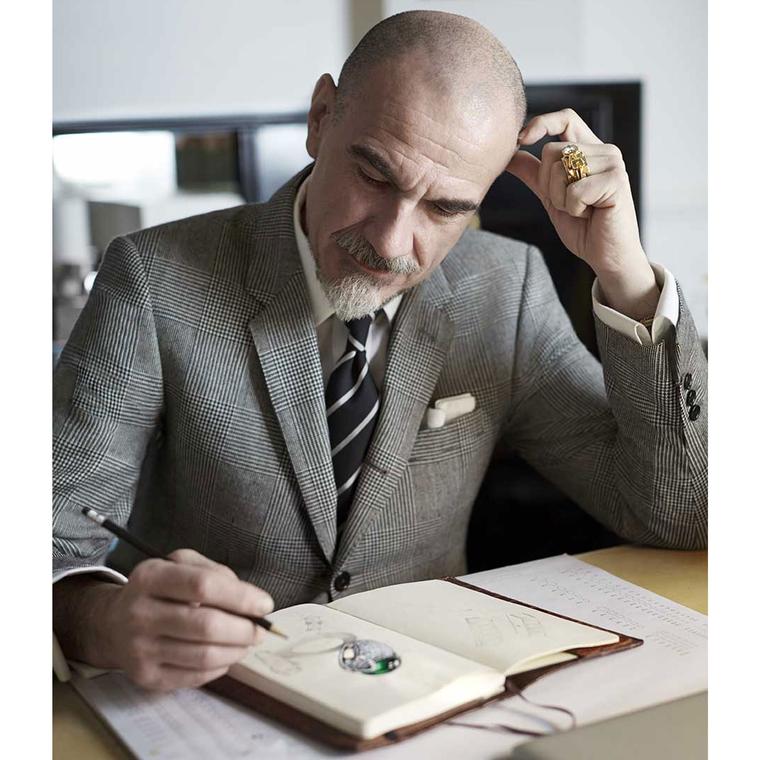 Giampiero Bodino's opulent use of colour is bold and vibrant. But as with all the Maison's luxury jewellery, there is more to these vivid flourishes of colour than first meets the eye. A hint of Italian history is present amongst the gemstones. This is how Bodino most eloquently and emotionally expresses his love of his homeland.
Discover what happened when I met Giampiero Bodino in Paris for an exclusive interview and video.
"In Italy, my country, we are surrounded by so many examples of colour, such as marble mosaics, which are matte and very graphic, or translucent glass mosaics, which are as amazing as precious stones. And, of course, there is the Murano glass where you find a wonderful variety of colours, or the bright Majolica pottery from the south. I am surrounded by colours that change as I travel through the different regions," explains Bodino.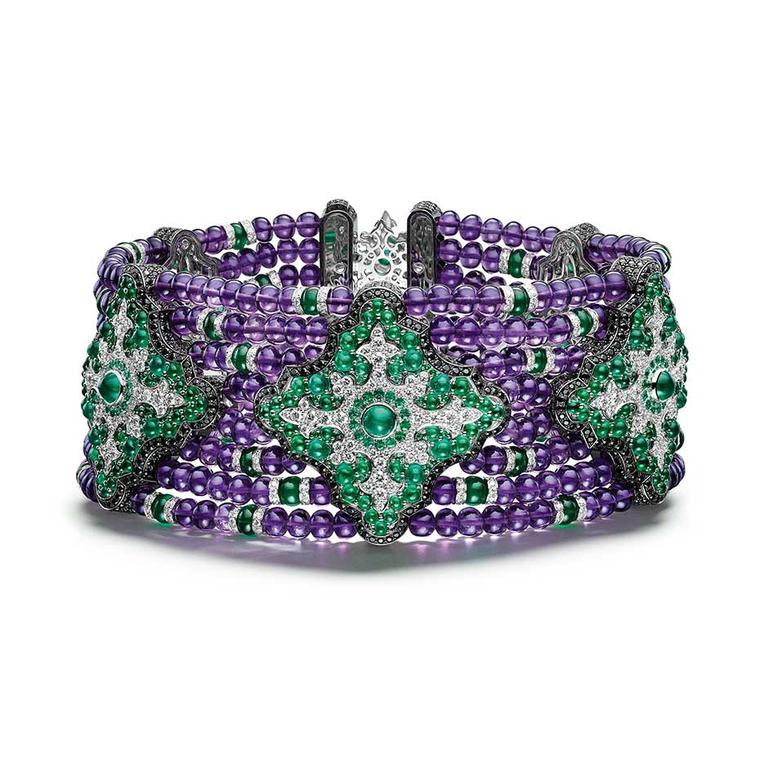 Giampiero Bodino jewellery is as often inspired by manufactured objects from the past as it is the magnificent colours found in nature. "In Medieval times, they used pigments that we just don't have any more," continues Bodino. "This encouraged me to use royal reds and bright, rich blues. In fact, I first saw the colour combination of green and purple in a stained glass window, which stayed in my mind for many years. Other strange colour combinations in these tableaux, such as deep orange with green, opened my eyes to less obvious colour associations. So I tried to put into precious stones what I saw in glass."
Light floods through Giampiero Bodino's coloured gemstones, bathing the wearer in luminous colour. "Stones capture light so, for me, colour really comes to life where it has shape and form. What attracts me to a particular stone is the depth of its colour and the way it reflects light."
Bodino sources stones from around the world to find just the right colour and tones that will spark the artist's imagination. The vivid hues of the coloured gemstones are, in part, due to the quality of the raw materials. Using only the rarest and most exceptional examples in his jewels, Bodino captures the unrivalled beauty of gemstones, one of nature's greatest miracles. Diamonds are used as a decorative element and play second fiddle to the rich array of coloured gemstones.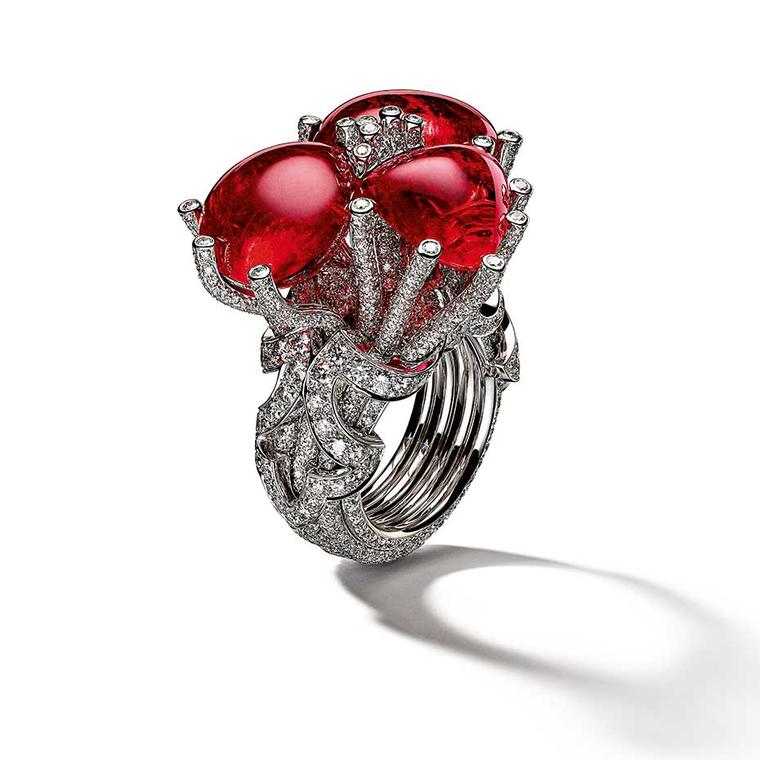 Though an absolute perfectionist, from the initial drawn sketch to the final jewel, Giampiero Bodino rarely re-cuts a stone to fit the design. "The stone-cutters understand stones in an instinctive way, a way that is less formal and classical. I don't want stones to look artificial or machine-manufactured, but want to keep the spirit of the rough. For example, it would have been easier to re-cut the three spinels in the Tesori Del Mare ring rather than work out a way to mount them, which was very difficult as they were so uneven. But I wanted to capture the essence of those exceptional stones and with our savoir-faire I made something very 'simpatico'."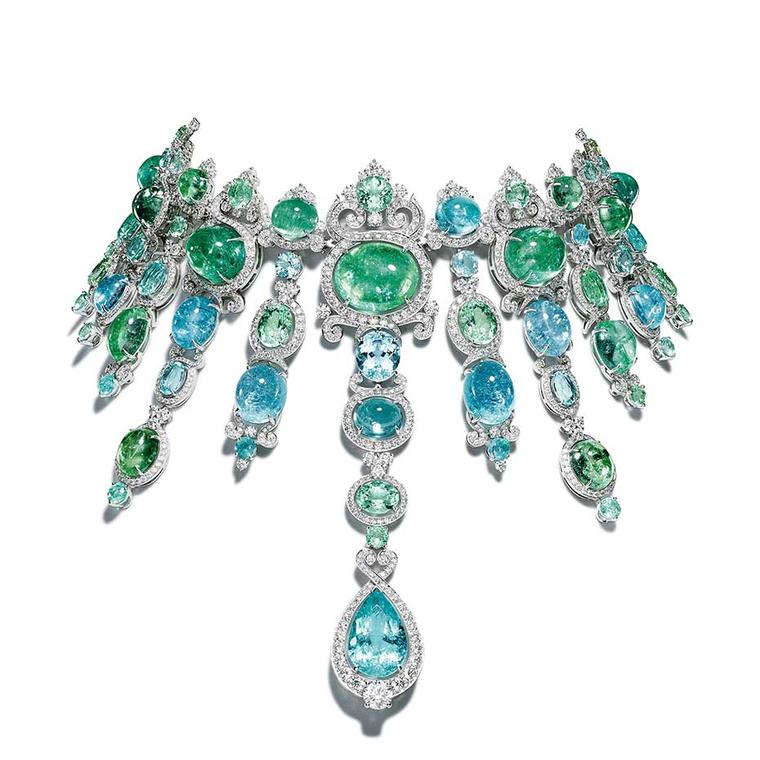 One exquisite jewel that is inspired by the colours of nature is the Barocco necklace. The magnificent cascades of sea green and blue African Paraiba tourmalines were directly inspired by Bodino's summer swims in Sardinia. "I was brought a box of blue and green precious stones and fell in love with them all," says Bodino of the birth of this necklace. "I just wanted to dive into these stones like the sea. So I mixed the different hues and tones of blue and green, as well as a range of sizes along with rough, cabochon and facetted stones. The result could have been chaotic, but I laid out the stones to create a harmony - an overall balance. I wanted to keep the natural feeling of the precious stones to create something that is new and different, but at the same time, has an ancient feel to it."
Giampiero Bodino Rosa dei Venti choker in Emeralds, amethysts, diamonds, black spinels, and white gold.

Giampiero Bodino Rosa dei Venti ring set with a central sugarloaf sapphire, emeralds and black diamonds on a diamond-encrusted chain.

Giampiero Bodino Tesori Del Mare ring in white gold and diamonds, set with three red spinels.

Giampiero Bodino's opulent use of colour in his high jewellery creations is bold and vibrant. "There are always a lot of colours in my jewels. For me, colour is the most sensual part of a jewel - it brings a richness, a harmony."

Giampiero Bodino Simonetta necklace from the Primavera collection set with yellow, white and cognac diamonds, pink sapphires and emeralds in white and yellow gold.

The show-stopping Giampiero Bodino Barocco choker, set with cascades of blue and green African Paraiba tourmalines totalling 326.21cts in white gold with diamonds.