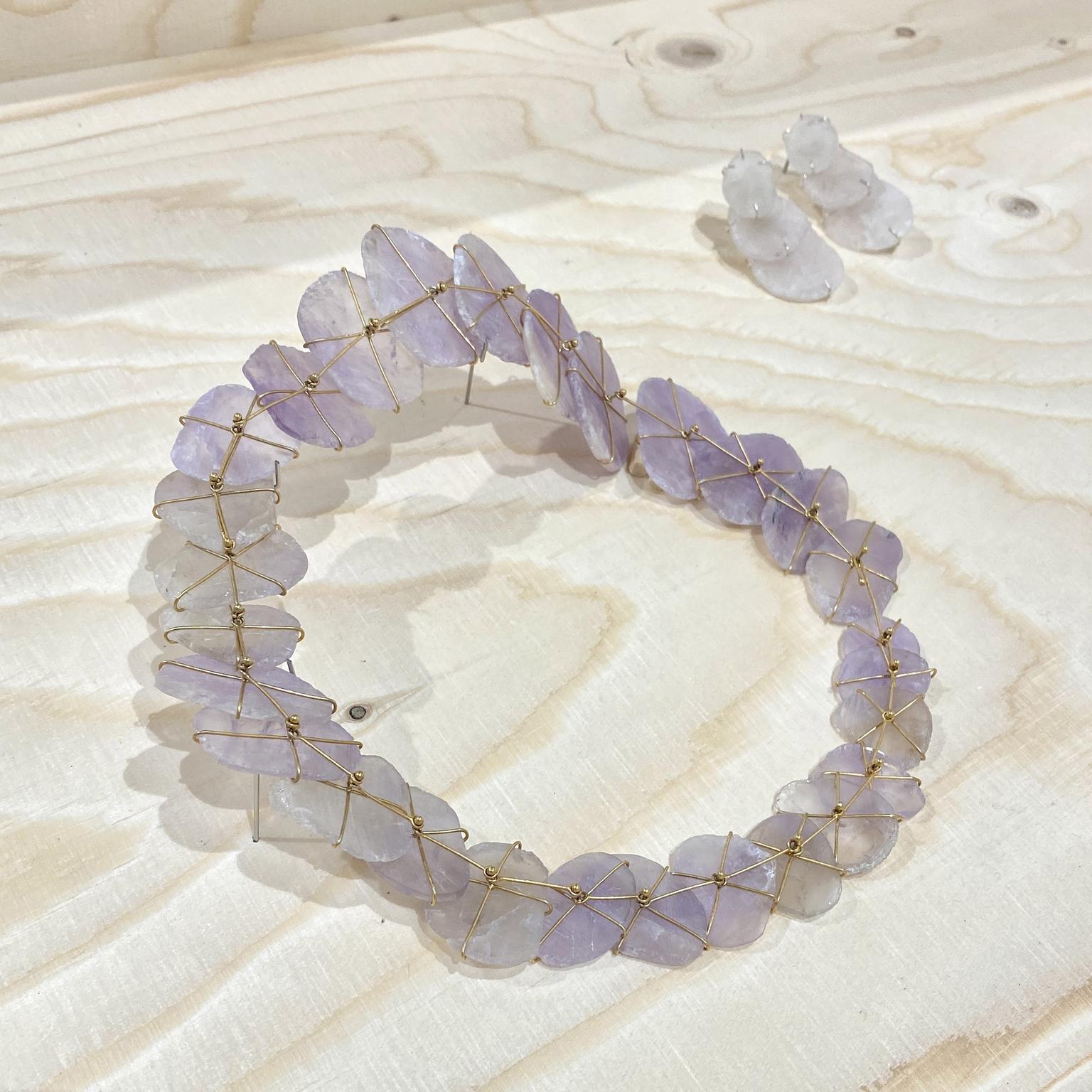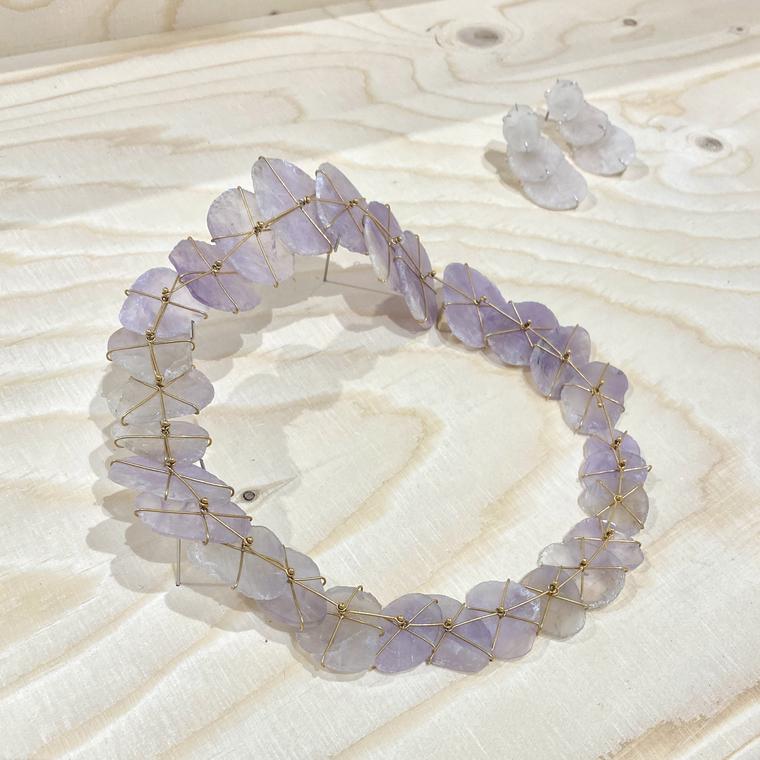 The renowned Central Saint Martins college in London is an incubator for upcoming talent, particularly those pioneering innovation and creativity in the jewellery industry. Here, we highlight four talented individuals from a fresh crop of CSM graduates, each making their mark with artistic flair and experimentation with surprising materials.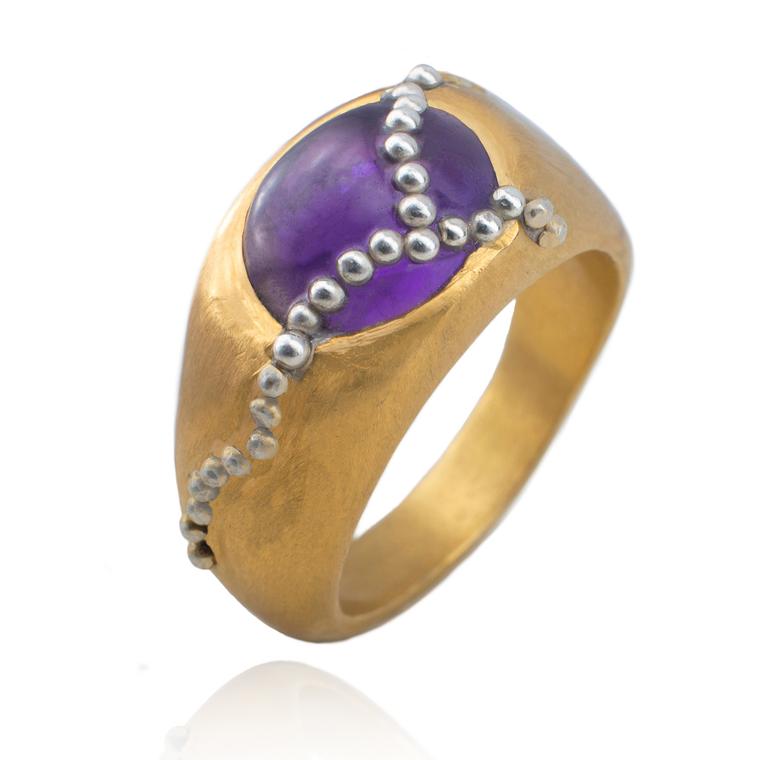 Drawing inspiration from Kintsugi, the Japanese practice of repairing pottery by gilding the cracks in gold, Christine Safadi creates feel-good talismans that remind the wearer of their resilience and strength. "My designs almost always start with nature or history," says Safadi, who works with granules of sterling silver to form scars in carved amethyst stones. "I envision C.Sami as meaningful, fun, easy-to-wear jewellery," she says.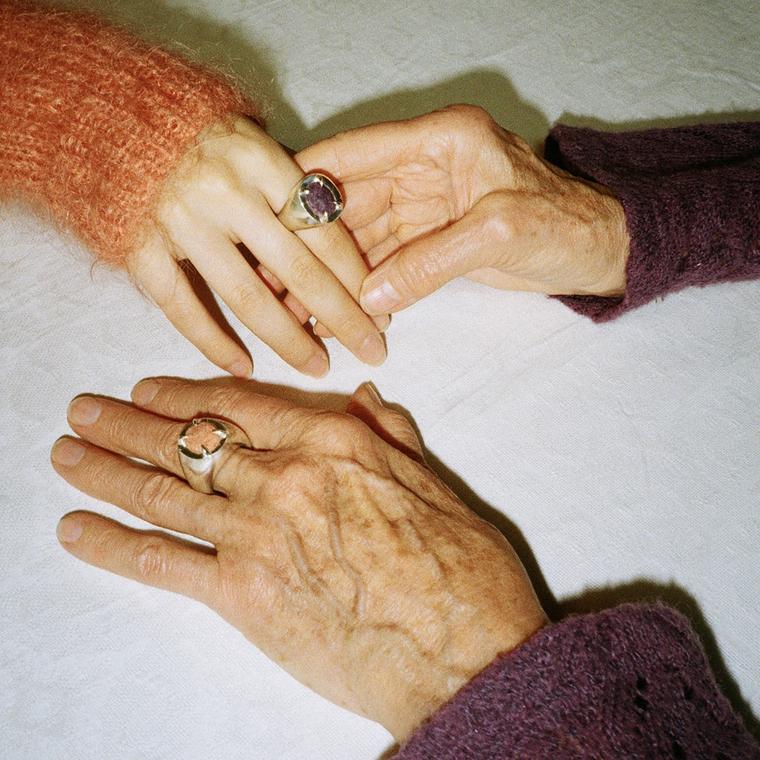 Bella Lee's vibrant jewellery is spun from the pilled fibres of her favourite knitwear. The BA graduate repurposes discarded bobbles into effortless, sculptural heirlooms, elevated with her signature needle felting. "Most of my jewellery is concept-driven," says Lee. "Every shape and detail is designed with purpose and meaning behind it. I take out unnecessary decoration, leaving only the essence."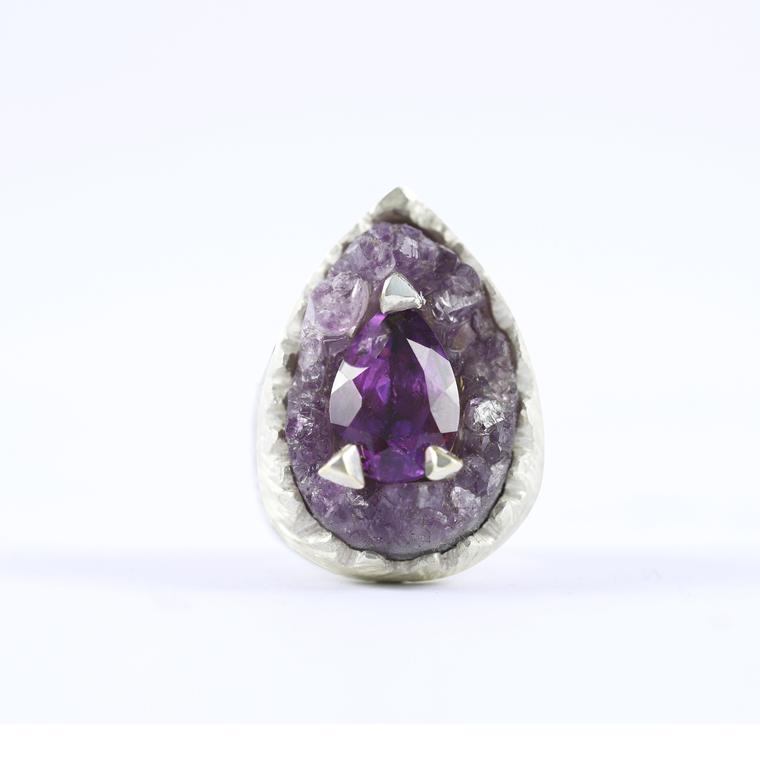 BA graduate Christina Jing Xing NG designs timeless, tactile pieces that take inspiration from the natural formation of gemstones. One of her most recent showstoppers is the reversible Slice necklace that arches around the neck in layers of hand-cut amethyst. "Jewellery is about a harmonious composition between nature and creativity," says the designer, who will soon embark on a new journey with Dior Joaillerie, as an assistant designer with Creative Director, Victoire de Castellane.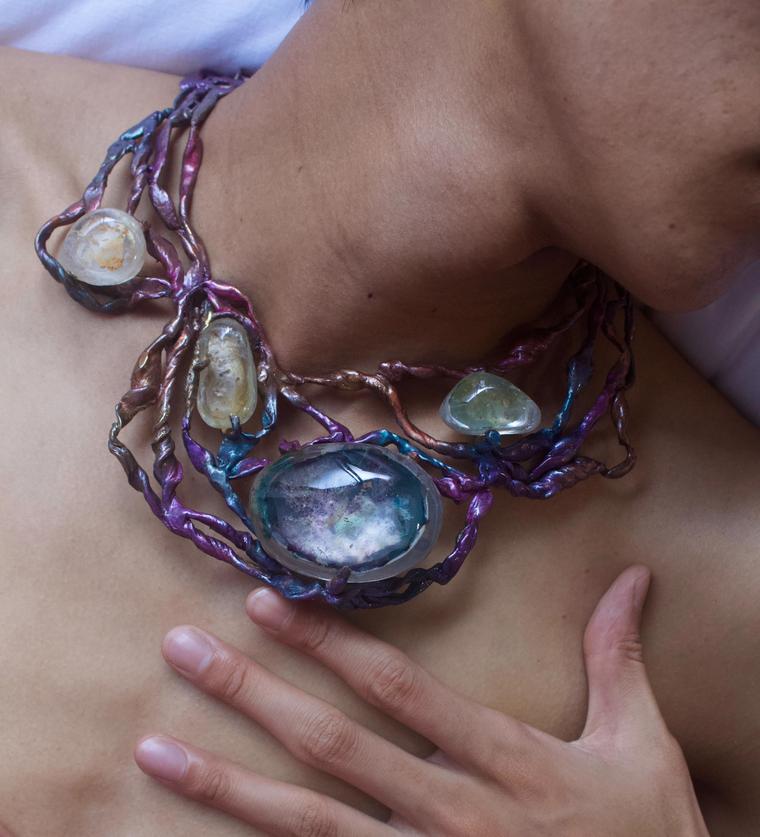 Martina Kocianova is championing the mushroom-inspired jewellery trend with her candy-coloured collection of bejewelled fungi. Each piece is supremely detailed: some feature delicate engraving or lapidary, while others are highlighted by mycelium, or mushroom roots, set in rock crystal. "I like to think of my jewellery as little creatures with little souls," says Kocianova. "Each piece has a direct relationship with the human wearing it."
Written by Joshua Hendren
These amethyst Teardrop earrings are part of Christine Safadi's 'Like The Phoenix...' graduate collection and feature granules of sterling silver.

Crafted in gold-plated sterling silver, Christine Safadi's Phoenician-inspired ring is punctuated by a central amethyst stone lined with silvery beads. Christine Safadi, Central Saint Martins graduates.

Bella Lee breathes new life into fibres gathered from her grandmother's jumpers, elevating the discarded lint like a gemstone suspended in silver. These bold signet rings are part of Bella Lee's graduate collection, Wardrobe Gems, and come finished with intricate needle felting.

You've never seen February's birthstone like this before. Here, a natural pear-cut amethyst is inlaid in a hollowed amethyst cluster, complete with a sterling silver band. Christina Jing Xing NG, Central Saint Martins graduates.

The futuristic construction of Martina Kocianova's Multiple Portals necklace features cultivated mushroom mycelium set in rock crystal.

The hand-engraved Mushroom headphone is a vibrant beauty, rendered in silver and set with ruby zoisite, peacock pearl, synthetic stones and UV enamel. By Martina Kocianova, Central Saint Martins graduates.

Recognised by the Goldsmiths' Craft and Design Council for its creative ingenuity, Christina Jing Xing NG's Slice necklace suspends the inner core of an amethyst in 24K gold plated sterling silver wires.