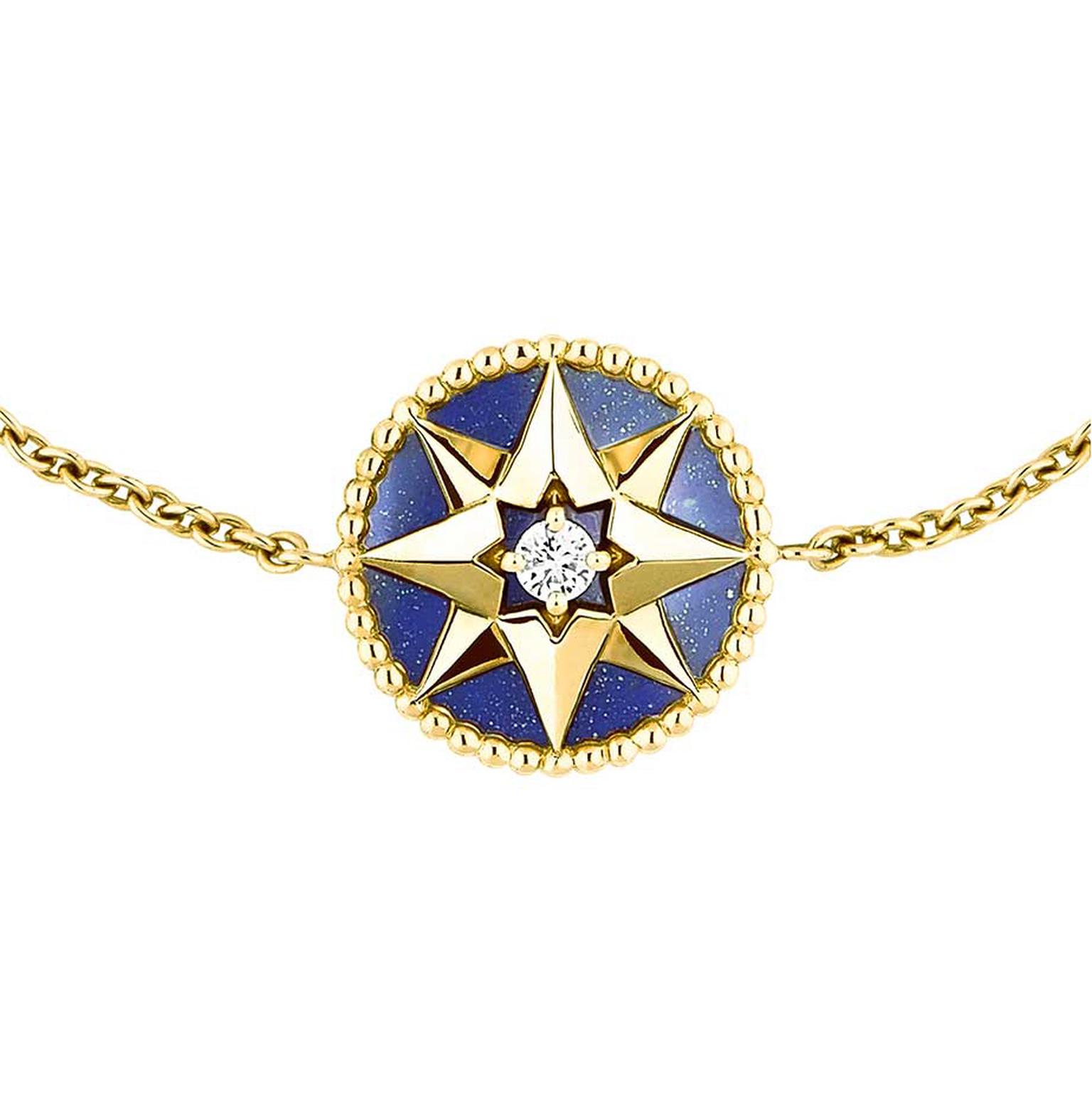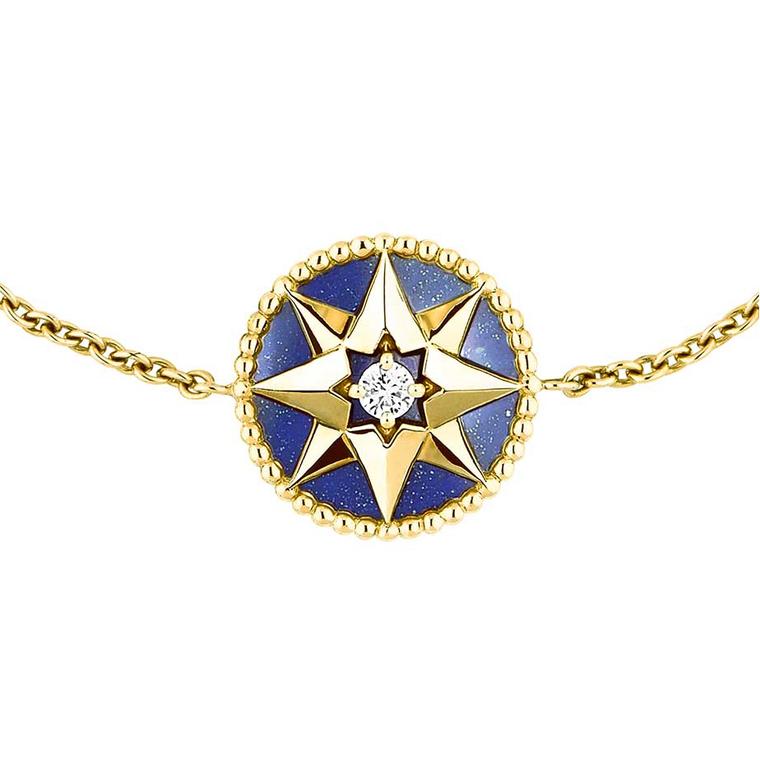 The newly launched Dior jewellery collection, Rose des Vents, is inspired not just by Christian Dior's travels around the world, but also by the star that was his lucky charm and his favourite flower, the rose. And to celebrate its arrival, we are delighted to be able to share with our readers a preview of the short film created to accompany the launch, in advance of its official release on Dior's YouTube channel at the end of May. Capturing the carefree spirit of these fresh, young jewels, the animated film features Dior's creative director, Victoire de Castellane, getting down alongside no other than Monsieur Chistian Dior himself, illuminated by Rose des Vents disco lights.
Rose des Vents translates as "wind rose", a navigational device that preceeded the compass rose, which ties in neatly with the spirit of adventure that accompanies these jewels. Christian Dior grew up in the French town of Granville, in a house overlooking the sea, with a garden full of his beloved roses. Built by a ship owner, the house was called Les Rhumbs, which is the French name for the 32 points on a wind rose. Many years later, after moving to Paris, the highly superstitious Christian Dior discovered a star on the ground and interpreted it as a sign that he should open his couture house. The star became his lucky charm, accompanying him on his travels around the world as he presented his couture dresses to a rapturous audience.
The new Dior Rose des Vents fine jewellery collection takes these stories and weaves them together in coloured gemstones that not only incorporate the star and rose motifs but also make references to ship rigging and the ocean. Victoire de Castellane has incorporated three of the most fashionable gemstones in jewellery right now - lapis lazuli, turquoise and pink opal - alongside mother-of-pearl to add pops of colour and shimmer. The sautoir-style necklace, which can be worn two ways - looped twice around the neck or fashionably long - transcends occasions, as appropriate for long, sunny days spent at festivals as it is for a glamorous party.
Explaining the creative thinking behind her latest fine jewellery collection for Dior, Victoire de Castellane says: "I wanted to start from the idea of a little motif pendant. And what is more metaphorical than a medallion? Being a symbol of travel, in it you find echoes of Christian Dior's star and the idea of the good luck charm, but also the rose, his favourite flower."
Dior Rose des Vents necklace in yellow gold, with mother-of-pearl and diamonds.

Smooth circles of lapis lazuli, turquoise and pink opal sit atop a gouache of the new Rose des Vents jewels from Dior, ready to set into the reverse of a bracelet or necklace.

An artist adds fine detail to a gouache of the Rose des Vents bracelet, with its distinctive star motif.

A round brilliant diamond is set by hand into the centre of the Rose des Vents star motif.

In the hands of one of Dior's master craftsmen, the attention to detail, including delicate gold perlée beads encircling the mother-of-pearl motif, is clear to see.

Dior Rose des Vents bracelet in yellow gold and lapis lazuli, set with a central round brilliant diamond.