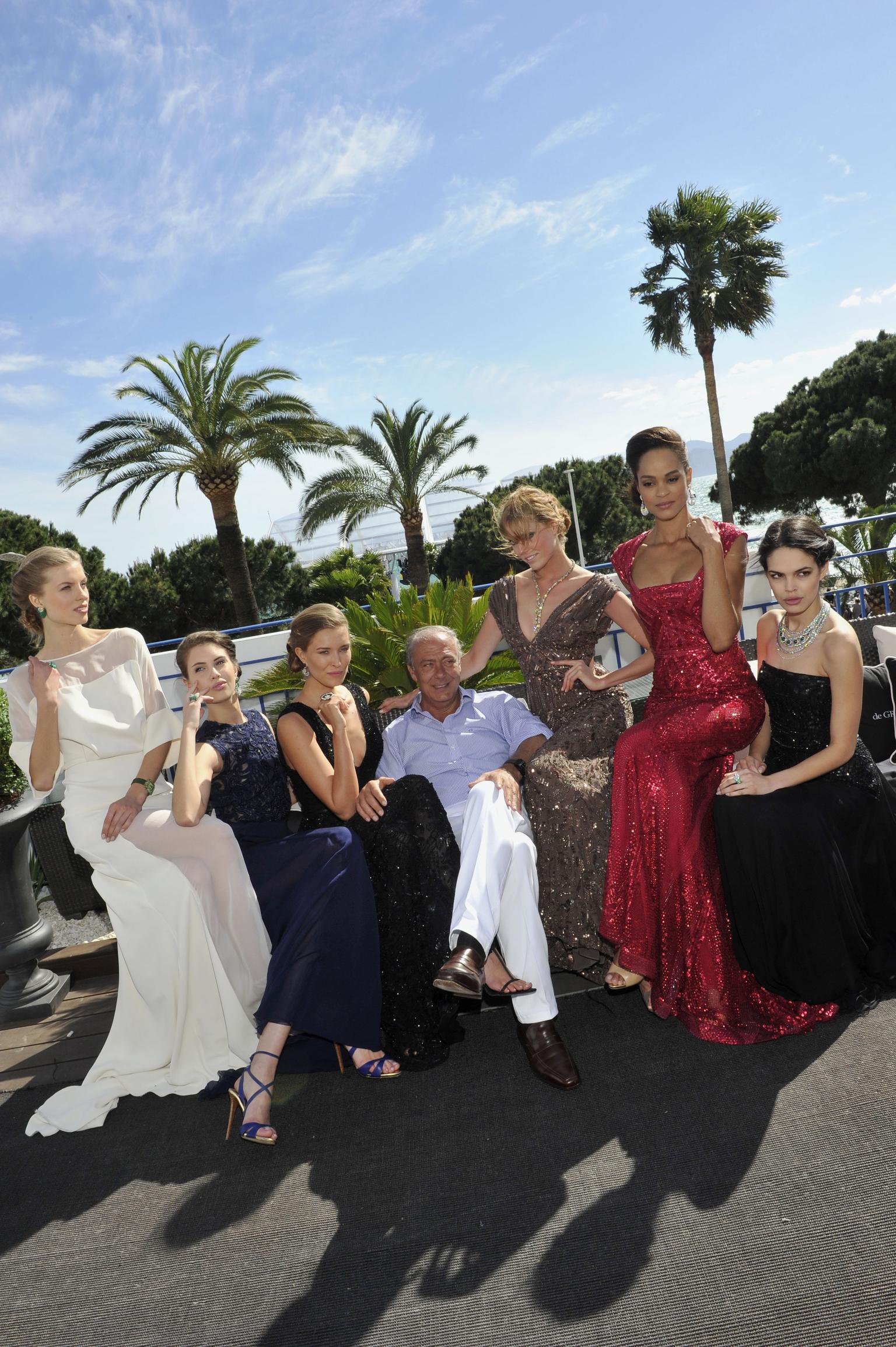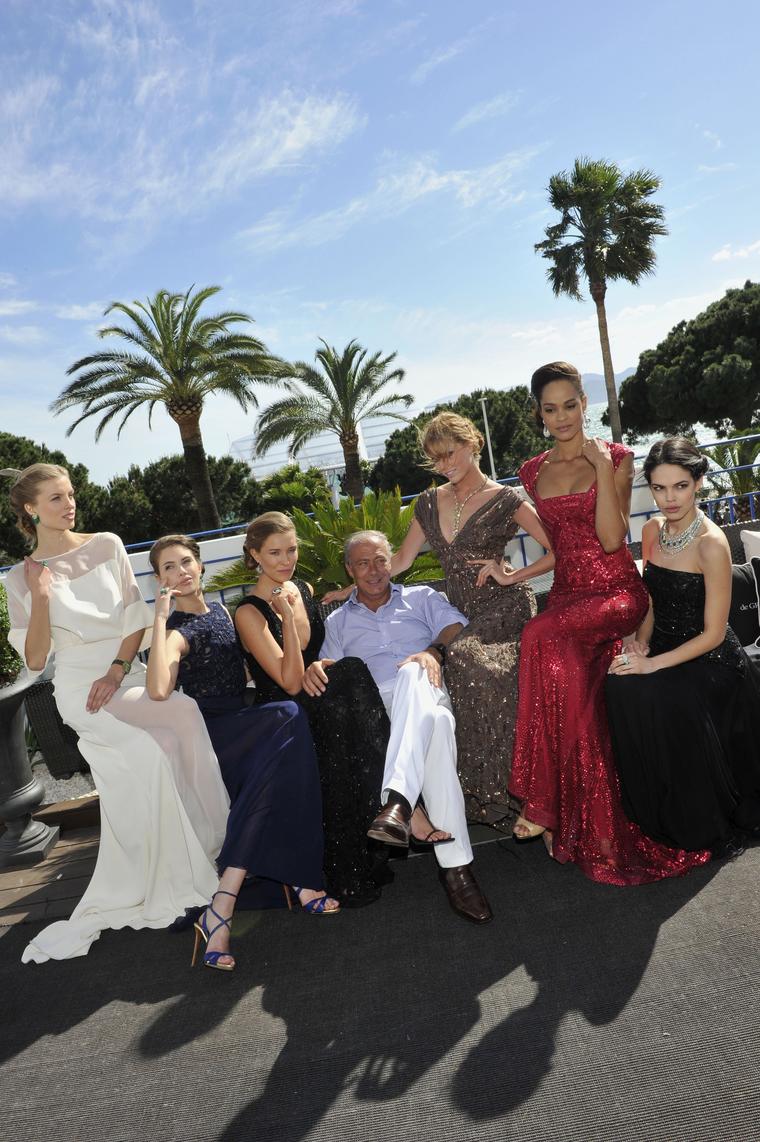 In the blustery, bright sunshine of Cannes, de GRISOGONO held a day-long celebration of its 20 years of existence on the Terrasse Les Oliviers at the Hotel Martinez.
To kick off the celebrations, 20 gorgeous models turned up to the 'Seduction in Cannes Terrasse', some dressed in Elie Saab haute couture to show off de GRISOGONO's new jewels. Adriana Karembou passed by to wish the house a very happy birthday, while Hilaria Baldwin, wife of Alec, chose 'Misterio' earrings for the opening of 'Blood Ties'. Alec Baldwin is in Cannes for the debut of his latest film, 'Seduced and Abandoned'. 
Founder of de GRISGONO, Fawaz Gruosi, then stepped onto the red carpet with the statuesque Maya Diab, the Middle Eastern singer, who caught the attention of the photographers in her almost see-through white mesh gown and showy diamond jewels. And then the fun continued because no one knows how to party like de GRISOGONO. 
Alec and Hilaria Baldwin were in Cannes for the opening of his latest film 'Seduced and Abandoned'.

Hilaria Baldwin, a fan of de GRISOGONO, chooses to wear earrings from the new collection 'Misterio' on the 'Blood Ties' red carpet.

All in a day's work: Fawaz Gruosi walks up the red carpet at the Cannes Film Festival with Maya Diab, Middle Eastern singer.

Adriana Karembeu chose some iconic pieces for a photo shoot at the de GRISOGONO Terrace in Cannes in celebration of the jeweller's 20th anniversary.

Six models in Elie Saab haute couture helped get de GRISOGONO's 20th anniversary celebrations off to a glamorous start. The models surrounding founder of de GRISOGONO Fawaz Gruosi are Dite Anata (black dress), Neringe Krikstaponyte –(blue dress), Neringa Stropute (cream dress), Godeliv Van Den Brandt (red dress), Alice Rausch (brown dress) and Amy Crichton (black strapless dress).