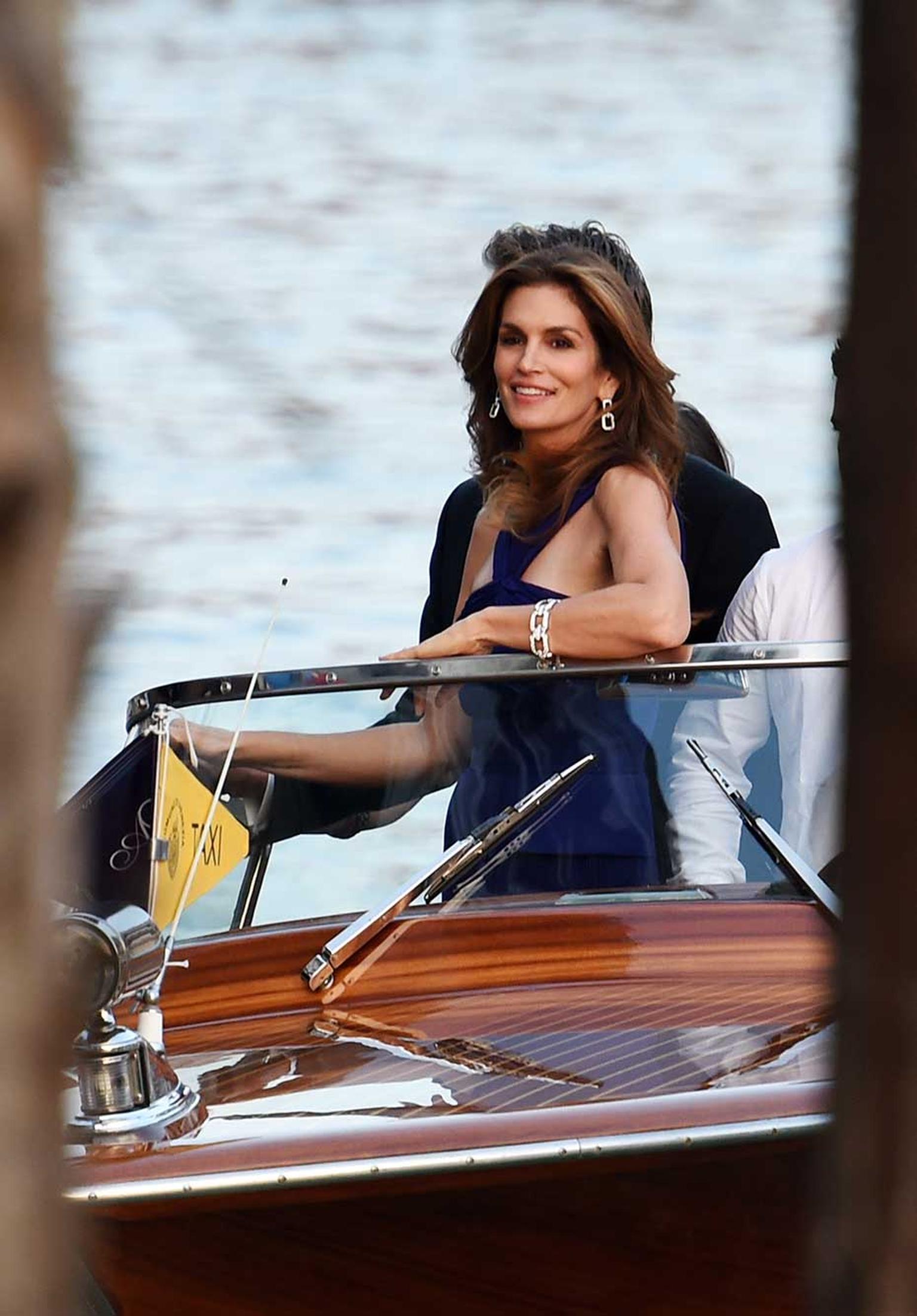 By Ase Anderson in London
Unless you've been hiding under a rock for the past few weeks you can't have escaped the news that Hollywood's most eligible bachelor George Clooney married his fiancée Amal Alamuddin in a blockbuster wedding that brought the Italian city of Venice to a standstill this weekend. 
The guest list read like a who's who of Hollywood royalty as the rich and the famous donned their finest red carpet outfits for the lavish ceremony on Saturday.
Cindy Crawford turned heads in a stunning blue dress accessorised with a generous sprinkling of Harry Winston diamond jewellery. The supermodel and her husband Rande Gerber are very close friends of Clooney and were spotted having breakfast with the actor the day before his nuptials. Gerber was even rumoured to be Clooney's best man, although details of the actual wedding are yet to emerge.
While we eagerly wait for pictures of George Clooney and Amul Alamuddin on their wedding day, we can feast our eyes on Cindy Crawford wearing the amazing Harry Winston Diamond Links earrings and matching bracelet. 
Cindy Crawford makes her way to the wedding of George Clooney and Amal Alamuddin by speedboat wearing Harry Winston Diamond Links bracelet and earrings.

Cindy Crawford was one of many celebrity guests who celebrated the marriage of the world's most eligible bachelor, George Clooney, to the British-Lebanese lawyer Amal Alamuddin this weekend in Venice, accessorised with a generous sprinkling of Harry Winston Diamond Links jewellery.